Introducing the world
to the never-before-seen Independent Multi-Dial Style.Kinetic Chronograph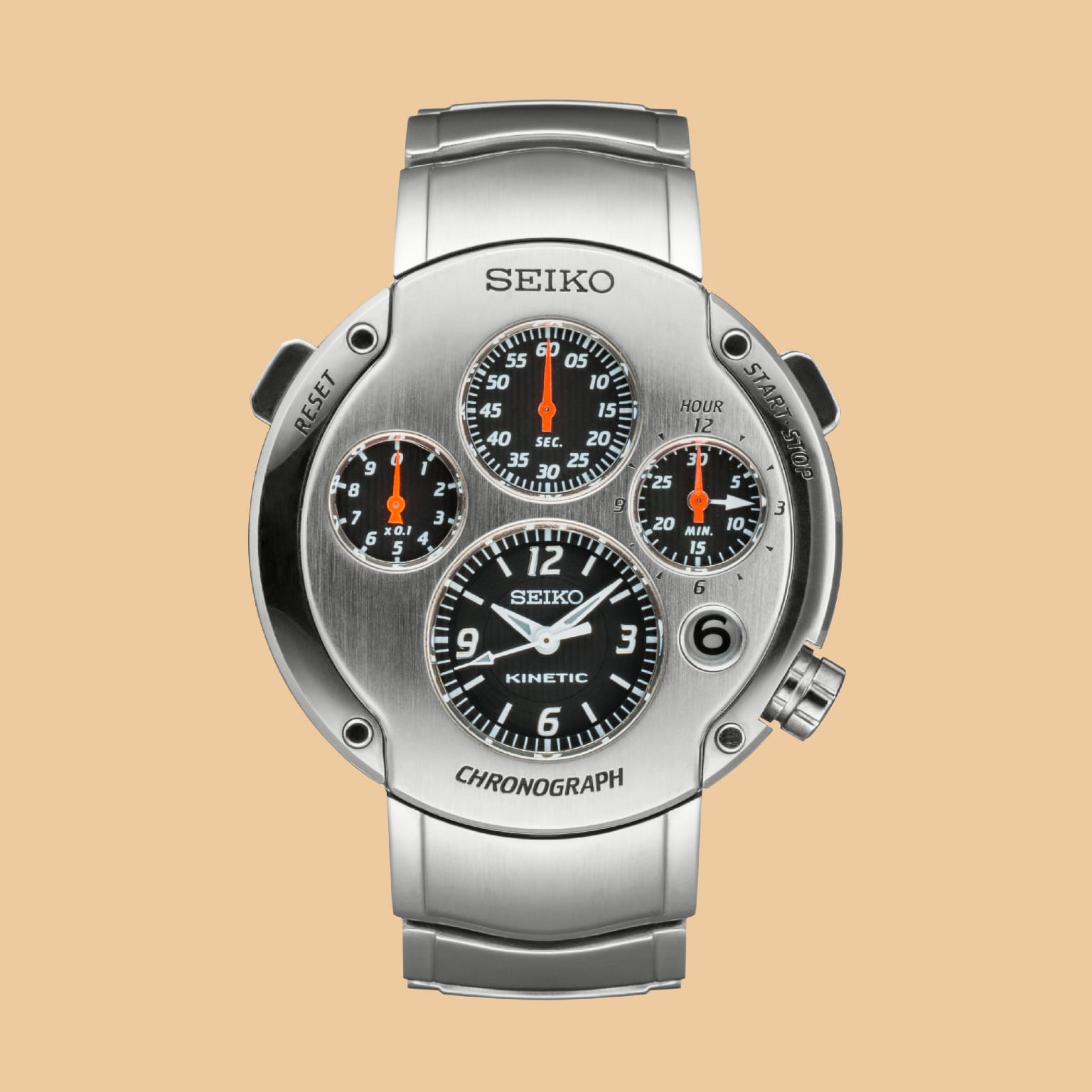 The Kinetic Chronograph, launched in 1999, was an unconventional design. It was a complete departure from the common practice among chronographs of placing sub-dials inside the main time-display dial, by completely separating the main dial from the chronograph dials. The development of this unprecedented mechanism was extremely difficult, but after persistent research and development by the design team, a limited edition of 1,000 pieces was released worldwide in 1999. The novel and easy-to-read design, with independent displays for hours, minutes, and seconds of the stopwatch, demonstrates Seiko's relentless pursuit of legibility and functionality.
Here are some other items you may find of interest.