We here at Seiko have created an enormous variety of watches. Naturally, the design rules we follow differ greatly from those applied to cars or home appliances. For products for which portability is an absolute must, we have to struggle with ultra high precision instruments in miniscule spaces to create our own proprietary designs. Shinichiro Kubo from the Design Center Department will talk with us today about the real attraction of watch design. (October 27, 2017)

Shinichiro KUBO
Kubo joined our company in 1999 and has been on the Grand Seiko design team since 2003. Today, he supervises the design for all Grand Seiko components and is personally involved in the design of the Spring Drive and quartz series. Most recently, Shinichiro has helped to design the Black Ceramics collection and the Spring Drive chronographs, Diver's and GMT timepieces.
The measurement unit for our design work is 1/100 of a millimeter.
Since entering the company in 1999, I've been designing a wide variety of watches and am now working on Grand Seiko to name just one. The size of the watch case including the outer casing almost never exceeds 50 mm. I'd like to tell you now about our design philosophy and the degree of precision we face every day as we implement our design ideas in this miniature environment.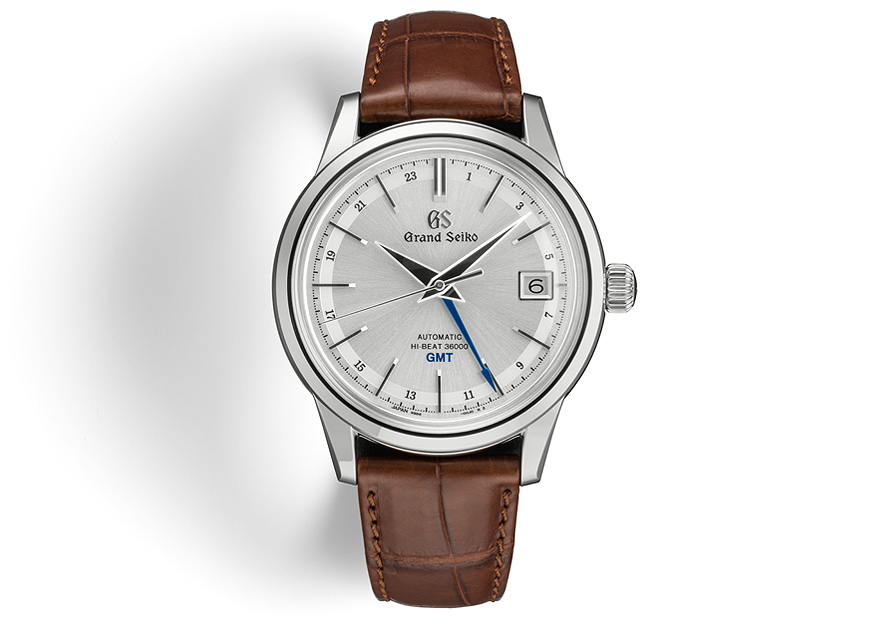 First of all take a good look at the dial of the Grand Seiko SBGJ217. There are rectangular minute markers placed around the dial of the watch. They have a thickness of only 0.12 mm yet, to the side of the minute markers are even thinner markers that are only 0.08 mm thick. Whether the thickness is set at 0.07 mm or at 0.09 mm has an enormous impact on the watch's elegance and legibility since even this tiny difference is equivalent to an increase or decrease in size by over 10%.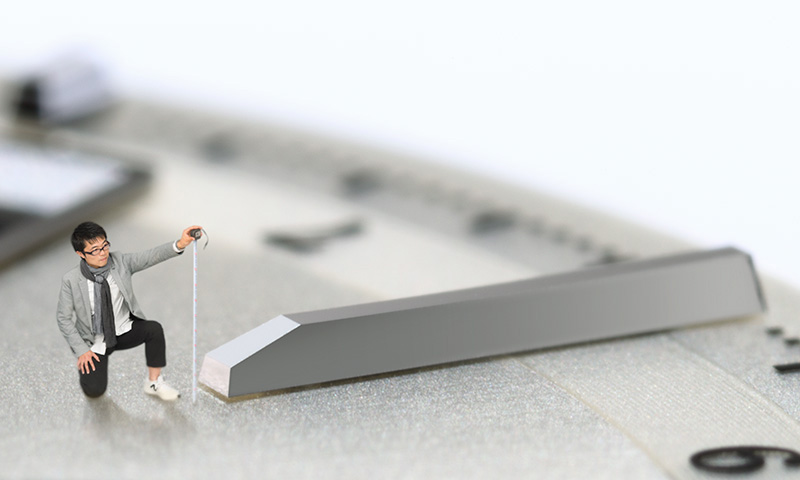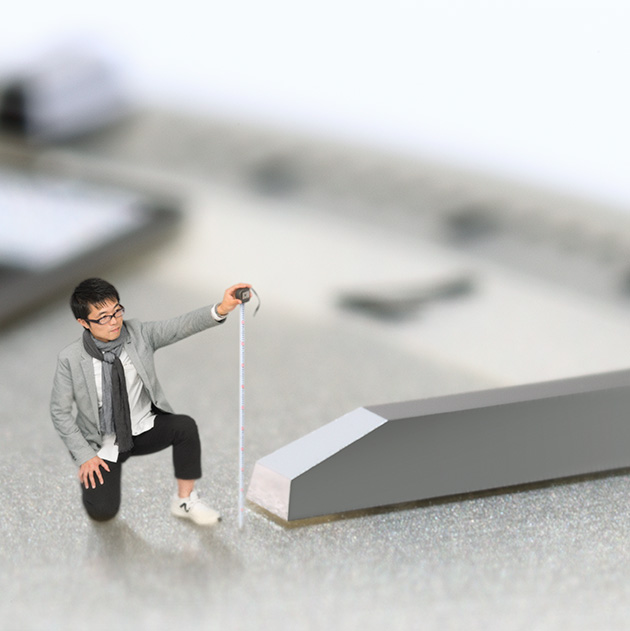 A difference of just 0.01 or 0.02 mm. Are those wearing the watch unaware of this? Some may think so, but they would be wrong. The average person is sensitive to a 0.01 mm change. This miniscule difference of course affects legibility, but it also enables a sense of security and comfort that leads to a feeling of well-being. We designers firmly believe this to be true when designing our watches.
And, if you'll just take a look at the thickness of the marker groundings, although it's hard to tell with the naked eye, between the dial and the markers you'll notice a very, very thin translucent layer. This design brings out the depth and enhances the visual beauty of the watch. If a small bug were to walk over this face it might just feel as if it is walking on a pond that has been iced over. The translucent finish on the dial ring on which the numerals sit is just 0.05 mm thick.