For this installment of "by Seiko watch design", we present something a little different: a discussion on the possibility of watch design with designers outside the company who are active in the realm of art. The participants are Mr. Hokuto Ando and Mr. Toshiya Hayashi from the contemporary design studio we+, and Mr. Satoshi Yoshiizumi from the design firm TAKT PROJECT. Inquiring into their interests in and insights into watch products, Ms. Kiyomi Tanemura from our Design Center Department opens a discussion about the world of watch design and its possibilities. (April 23, 2020)
A conversation about design unfolds
from the three designers' talking about their favorite watches.
Tanemura: Seiko has run exhibitions of the Grand Seiko during the Milan Design Week since 2018. Yoshiizumi-san from the design firm TAKT PROJECT participated in our exhibition in 2018 and Ando-san and Hayashi-san from the contemporary design studio we+ aided us in 2019.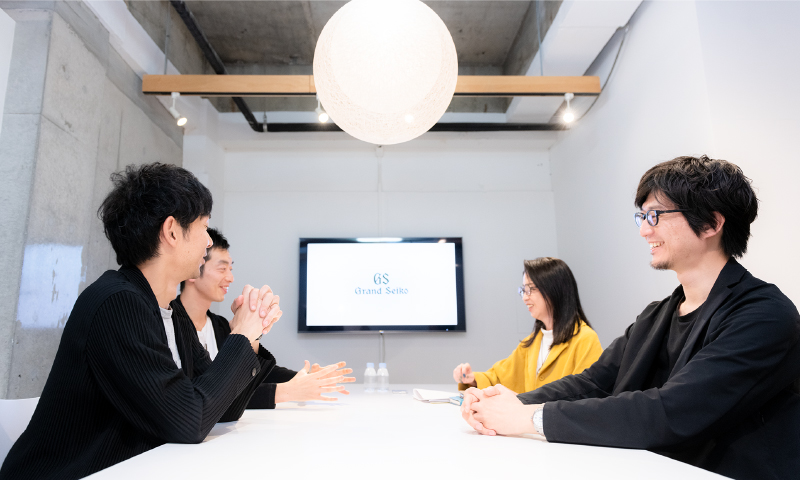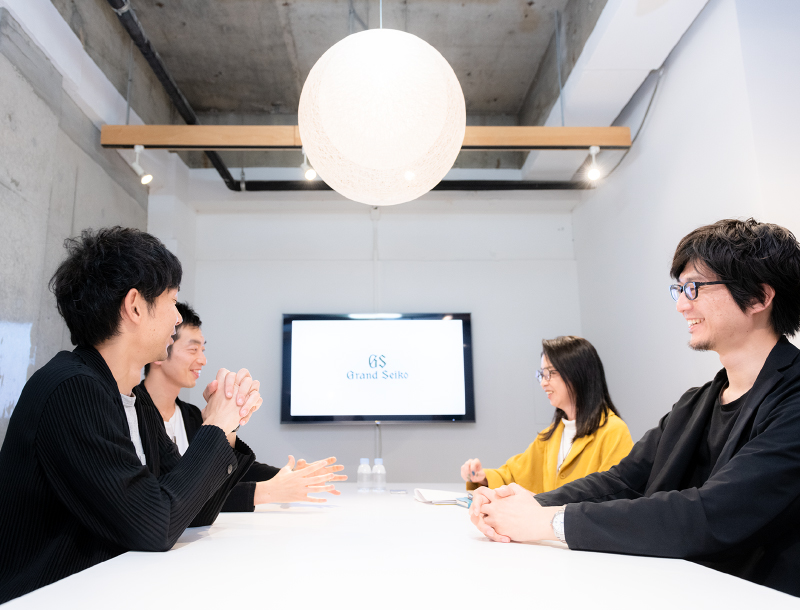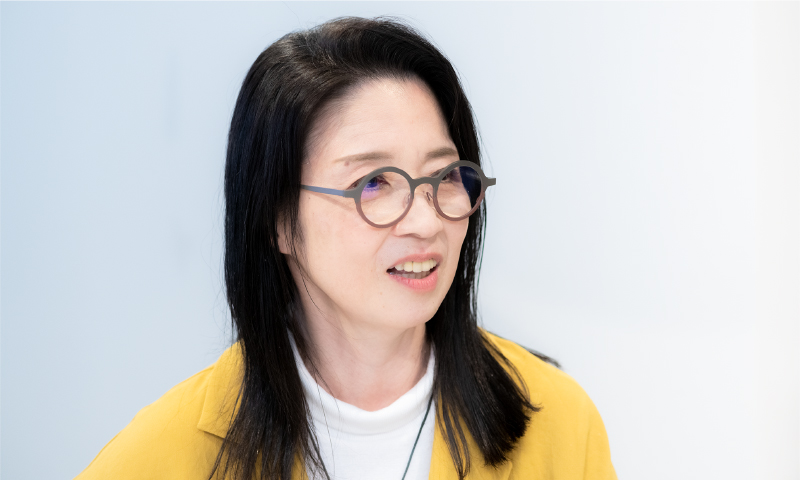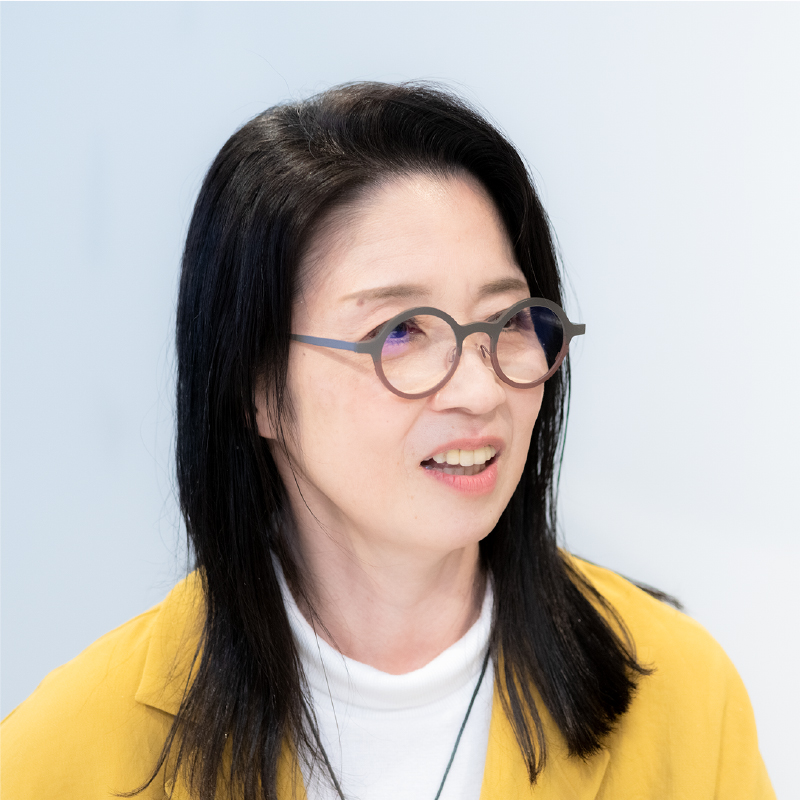 Tanemura: It seems that all of you have Grand Seiko watches, so I would like to begin this discussion by asking the reasons why you chose those models. Firstly, Ando-san, what is the model are you wearing?
Ando: This is the Grand Seiko SBGA293 with Spring Drive.
Tanemura: What are the appealing points that made you choose that model?
Ando: Firstly, there's the color of the dial. Rather than a straight color like pure white or jet black, I wanted a vague, neutral color; so I chose this beige-like dial.
Tanemura: I see.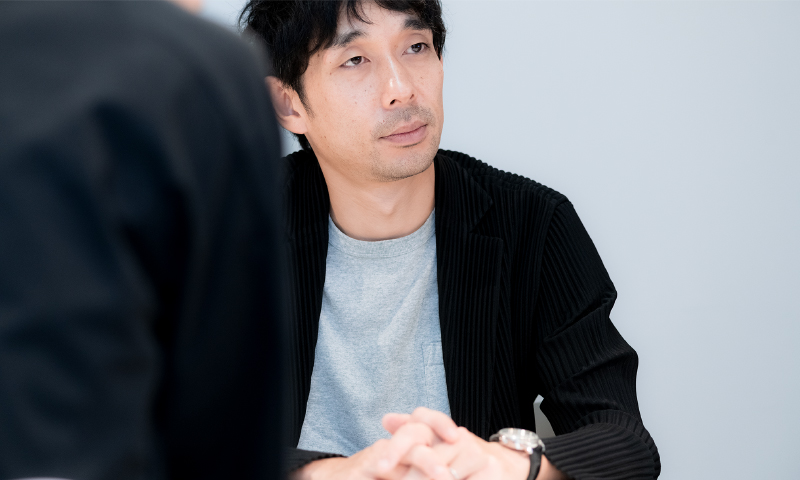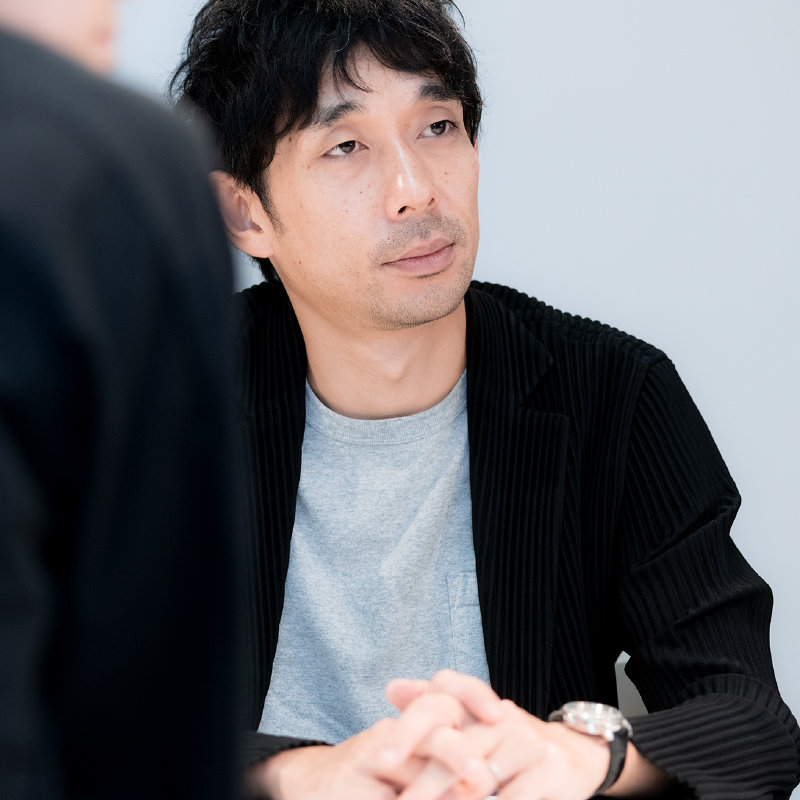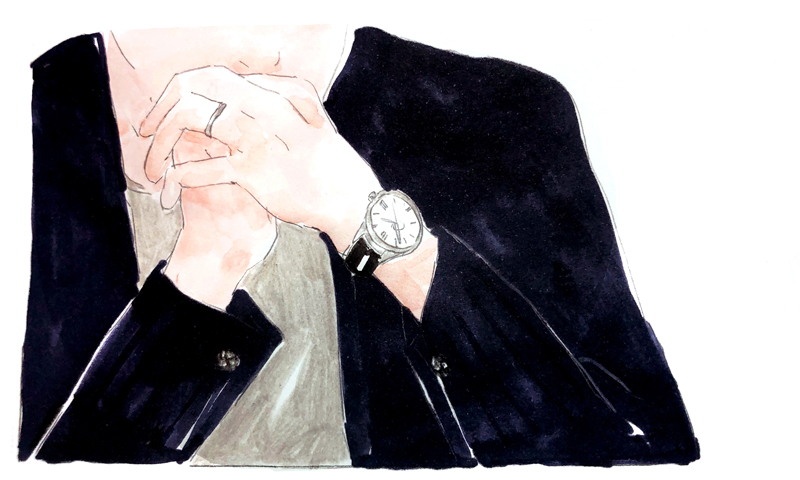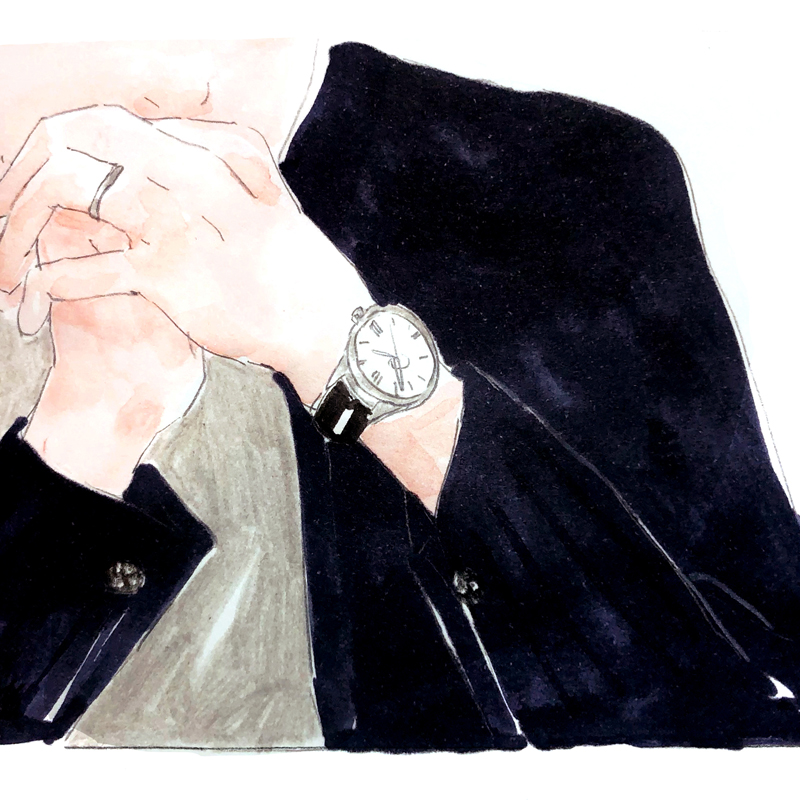 Ando: Another reason is this leather strap. I think it suits me better than a metal bracelet. By the way, which one is more popular now, a metal bracelet or a leather strap?
Tanemura: In Japan, I think metal bracelets are more popular. The model you are wearing belongs to the Grand Seiko's Elegance Collection.
Ando: The Elegance Collection. After knowing the name, I think this watch does give a chic impression.
Tanemura: It has the box-shaped sapphire crystal; that is, the glass is not flat, but raised in a three-dimensional form. With the shape of the glass, this watch exudes a strong vintage feel.
Ando: Just as you say, I chose this watch because I really liked the shape of the glass. What is the intention behind this design?
Tanemura: The box-shaped sapphire crystal can make the case look thin. In addition, housing the hands in the box-shaped space makes the dial feel much closer, like it's jumping out at you.
Ando: I see. I didn't actually choose this model based on an understanding of that reasoning, but I suppose I was attracted to that feeling of the dial drawing near to me, as intended by the designer, and that's what made me pick it up.
Tanemura: If that's the case, I'm delighted. This Elegance Collection has recently become popular among rather young people and women.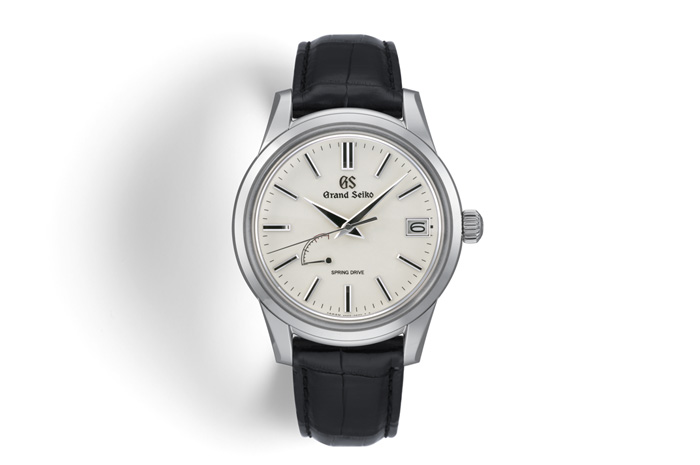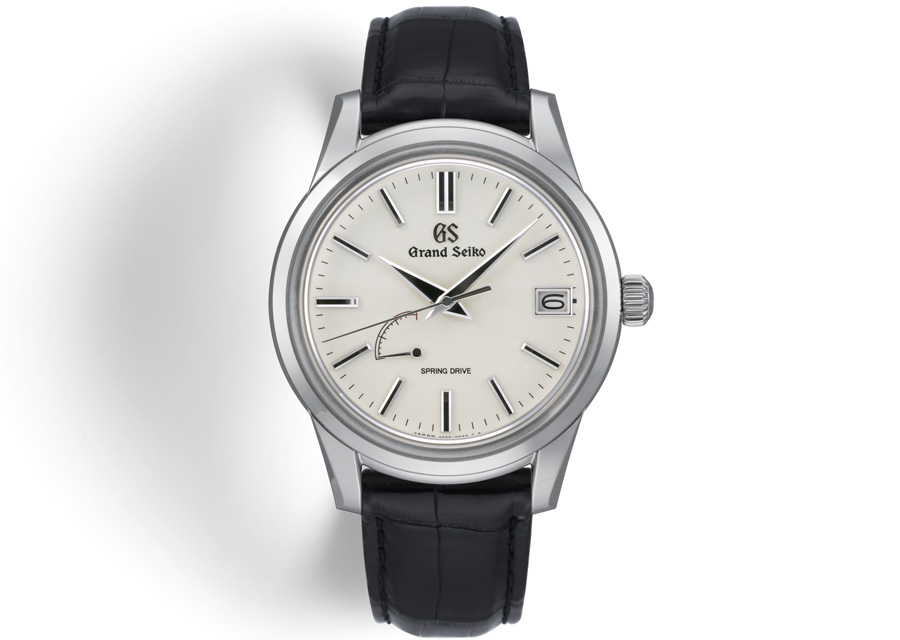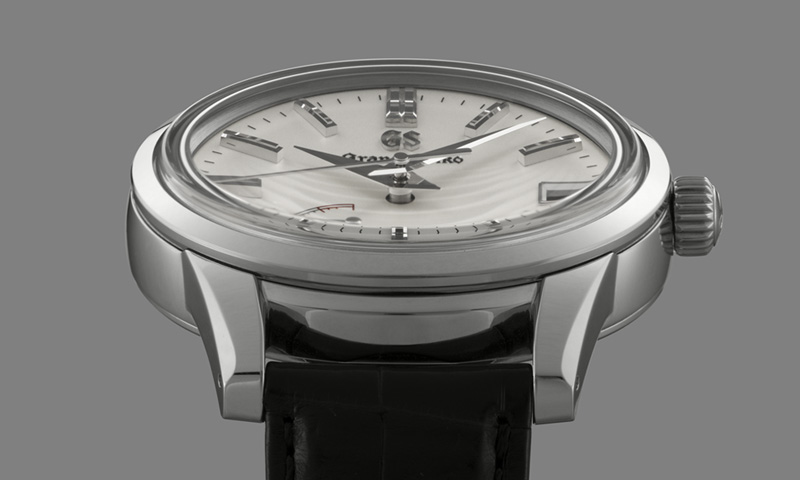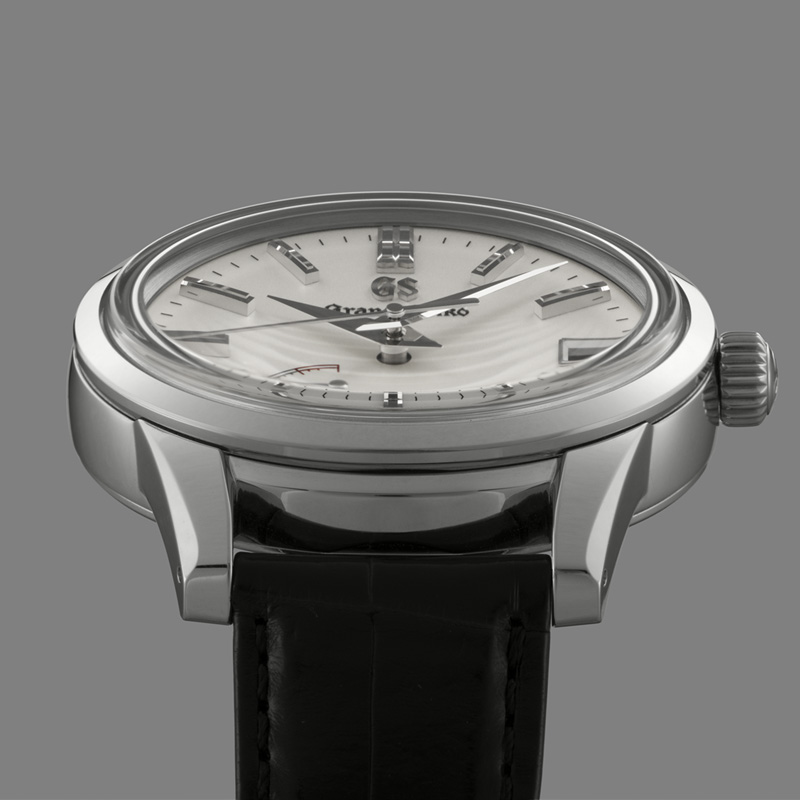 Tanemura: Hayashi-san, what model are you wearing, and what aspects were you attracted to?
Hayashi: I chose this Grand Seiko SBGA281 (available only in Japan). Although the dial is black, it also appears gray, and sometimes even appears somewhat brown.
Tanemura: Right. That dial does have a mysterious shade of color.
Hayashi: In my mind, a white dial is for formal occasions and a black dial is for casual occasions. This dial is not jet black, so it seems like it is in between a formal and a casual atmosphere. It also has a sporty feel, so I thought I can wear this watch for any occasion.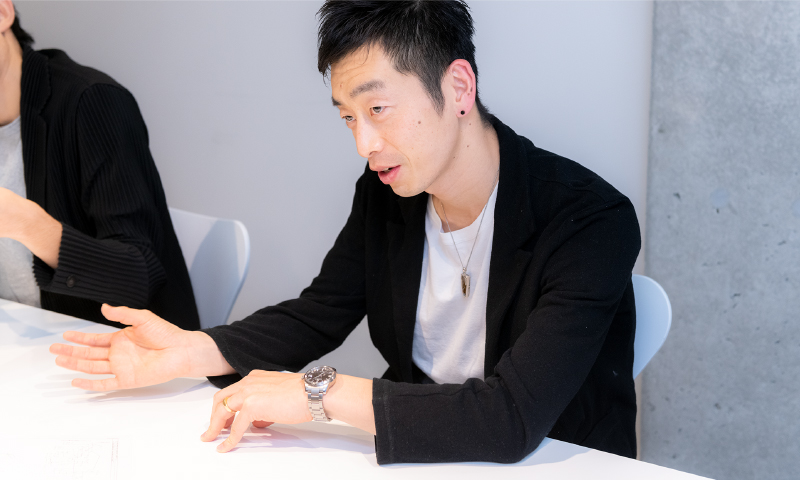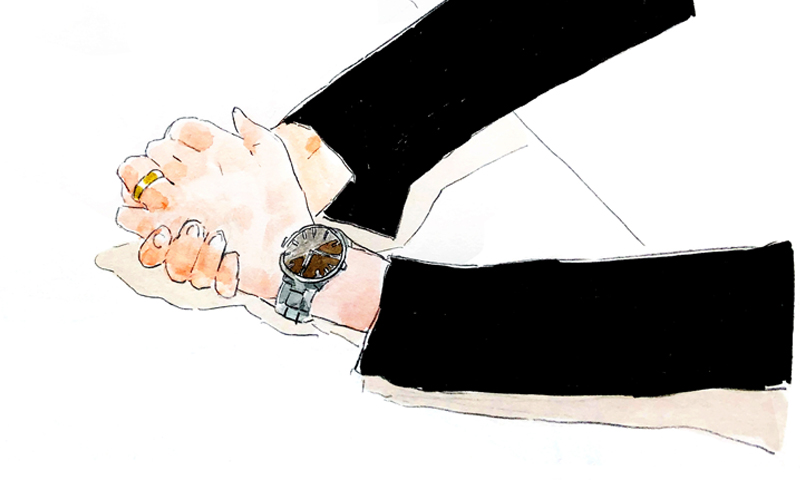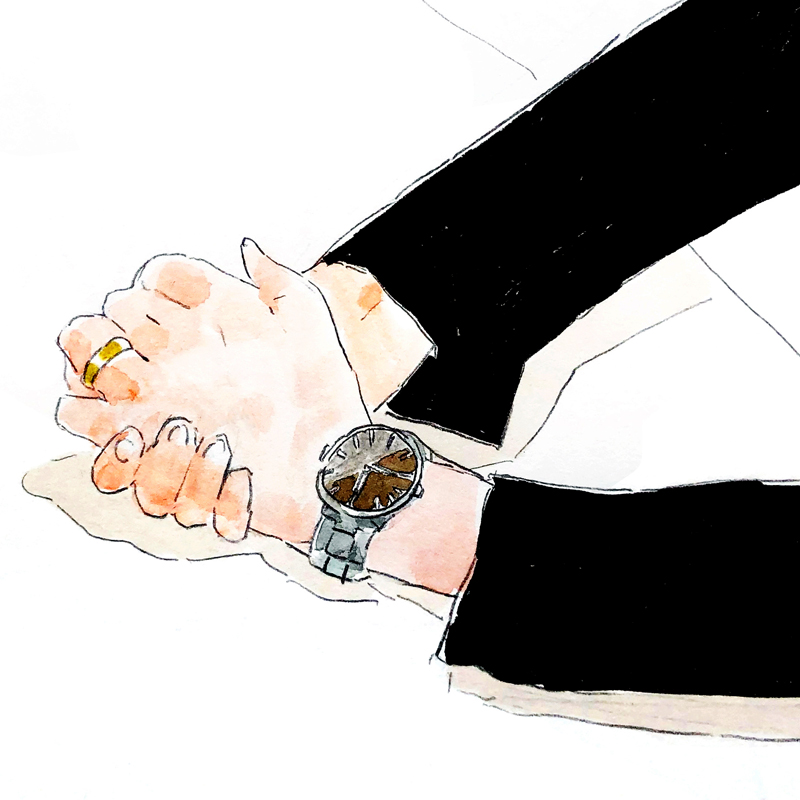 Tanemura: Exactly. I think that selection of a sublime shade of color for the dial is one of the joys of designing watches. There's black and white, and then between them there is a breadth of shades and colors of many hundreds of kinds.
Hayashi: So many.
Tanemura: The black coloring of this dial is the result of plating, not paint. Plating is more translucent than paint, so it slightly shows the sparkle of the metal on the dial base or any patterns created on it. With all of that, the black coloring becomes complex and deep.
Hayashi: That's why I feel a fluctuation in the color.
Tanemura: Also, you mentioned earlier that it also has a sporty feel.
Hayashi: Yes, I have that kind of impression.
Tanemura: This model is actually designed to emphasize that sporty feel. One of the key points of the design is the crown guard which covers the crown. Unlike a diver's watch for which sturdiness is required, the Grand Seiko does not actually need such a crown guard, and yet it is intentionally emphasized in this model.
Hayashi: Is that so?
Tanemura: Yes. As a result, the watch appears somewhat more casual so that it matches various attire besides just suits. This has now become an established approach to design, but at the time that this model of Grand Seiko launched (about 15 years ago), it was an extremely drastic design.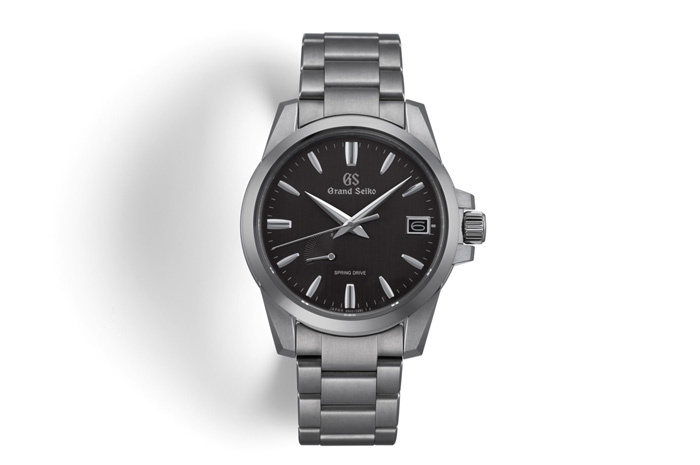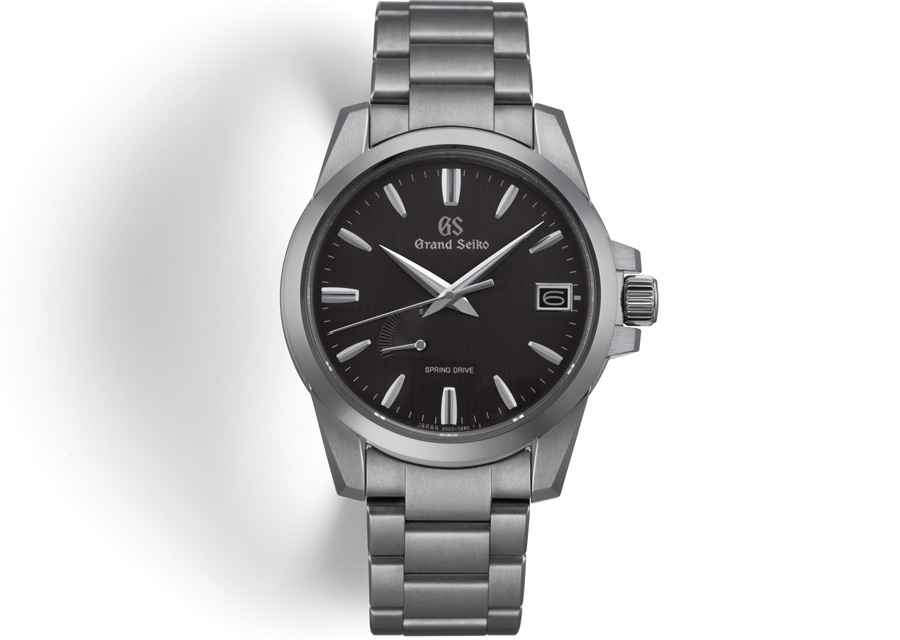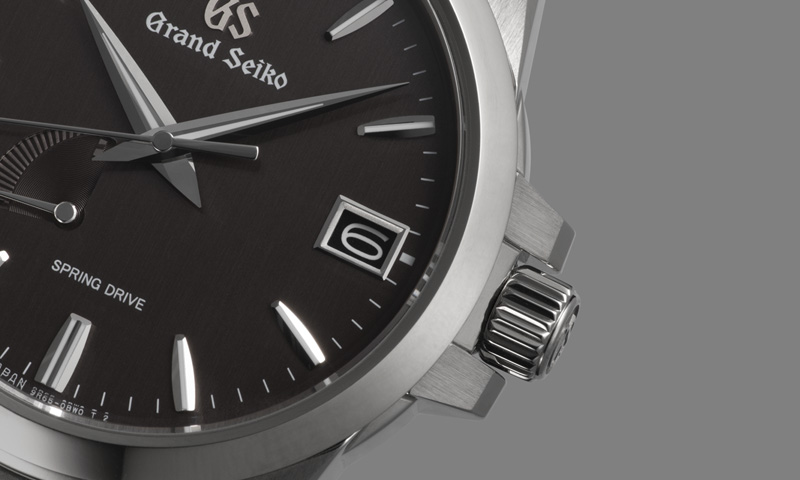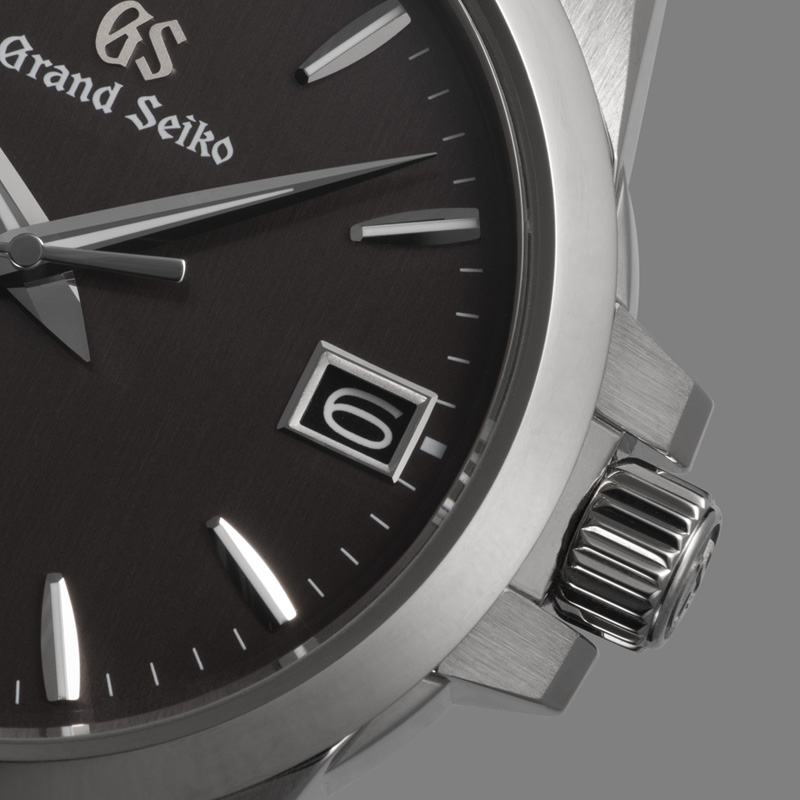 The secret of the best-selling Grand Seiko
Tanemura: Yoshiizumi-san, why did you choose that model of Grand Seiko?
Yoshiizumi: Well, first of all, I wanted a watch that is the most Grand Seiko-like.
Tanemura: I get it. That's very straightforward.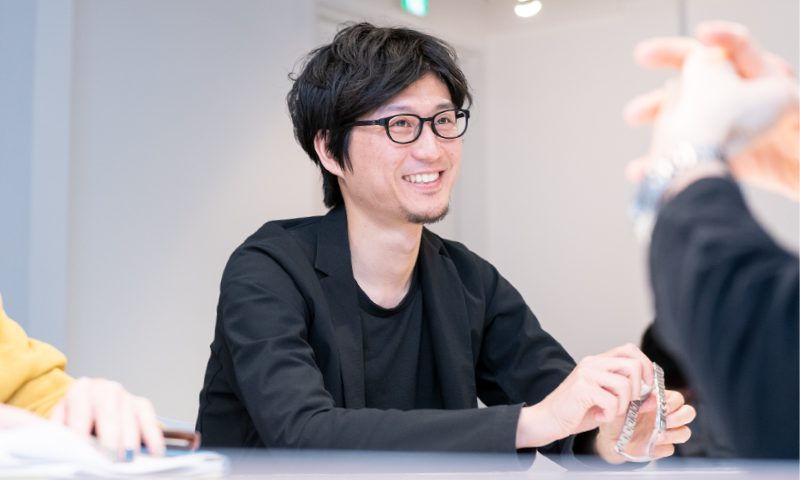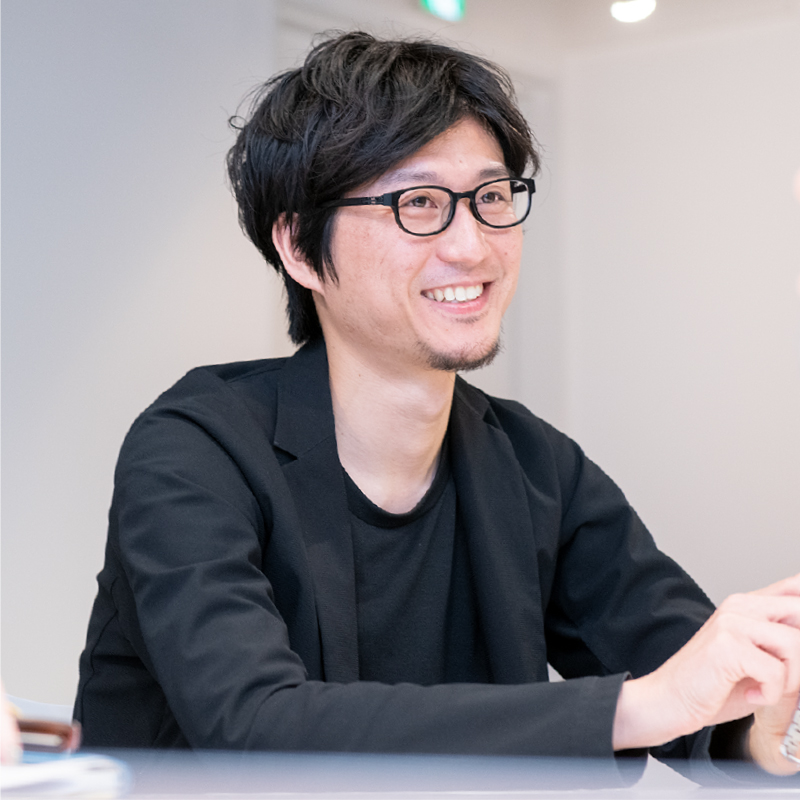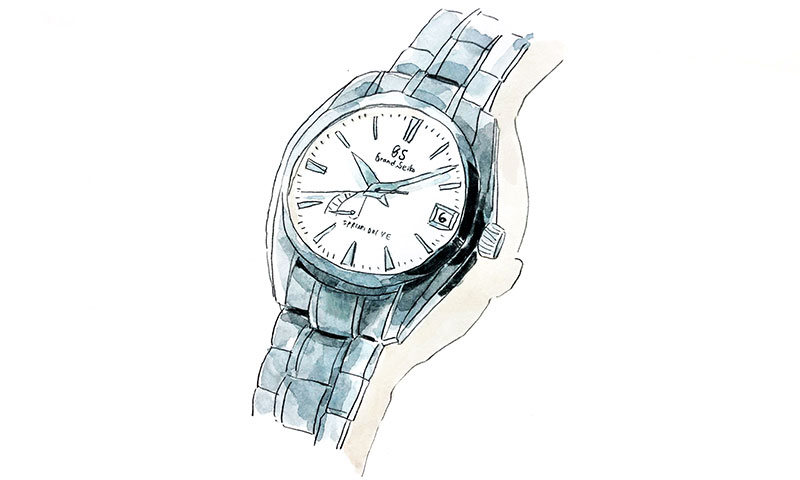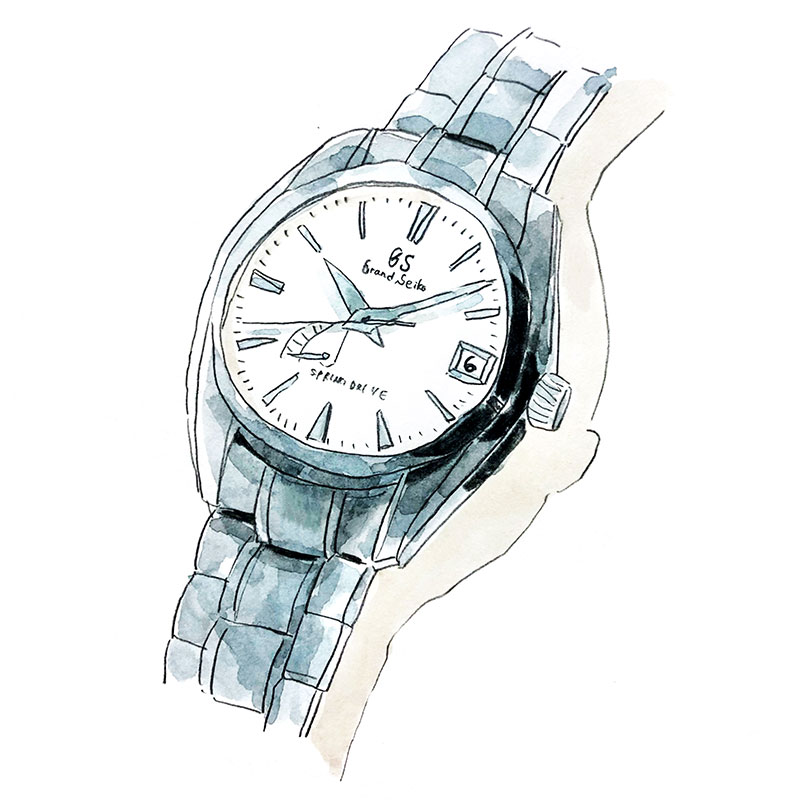 Yoshiizumi: Since way back, my image of the Grand Seiko has been a thing of purity. I thought I wanted to own something with such design. But what I wanted was a watch that was not only clean and noiseless, but also possessed a certain something in its design. And that's why I chose this Grand Seiko SBGA211.
Tanemura: In actual fact, this model is the best-selling Grand Seiko around the world.
Yoshiizumi: Oh, really? I didn't know that.
Tanemura: Users call it the Snowflake. The designer, who came from a snowy region, designed this watch based on childhood memories of beautiful snowscapes.
Yoshiizumi: Right. This texture is great, isn't it. By the way, for this kind of delicate texture, how much can you control the uniformity of the product by quantifying and diagramming?
Tanemura: We have to perform very rigorous diagramming and control. Firstly, the metal is molded according to specifications. After that, we prepare the surface, apply special plating over it, and then move to the lapping process.
Yoshiizumi: I see.
Tanemura: After it is flattened, the surface is processed so that the light reflects diffusely. With these processes, the dial can look pure white while also combining the luster of the metal, giving it depth.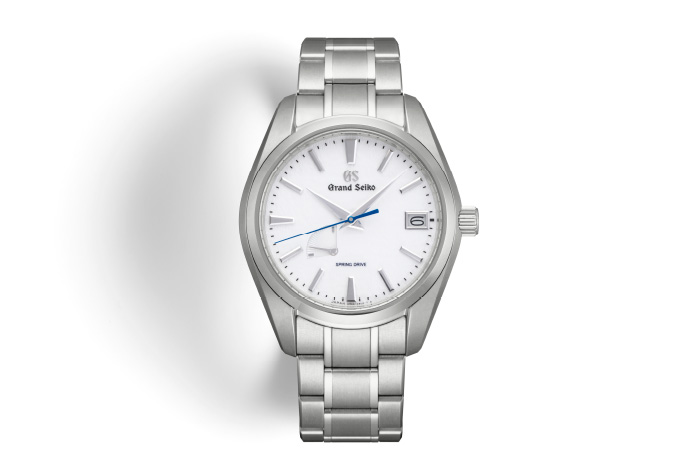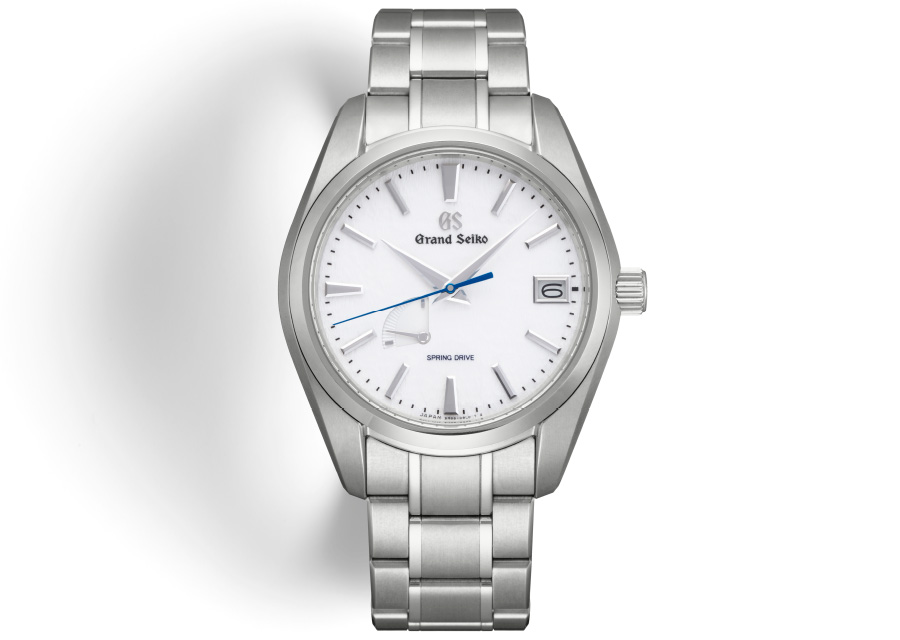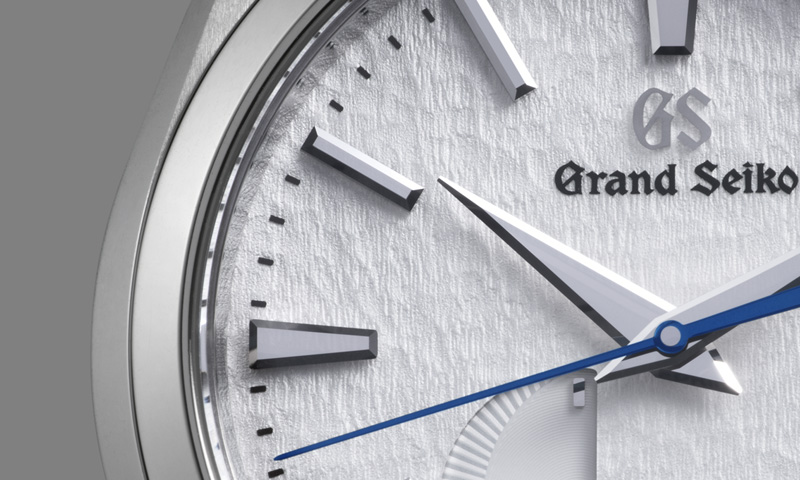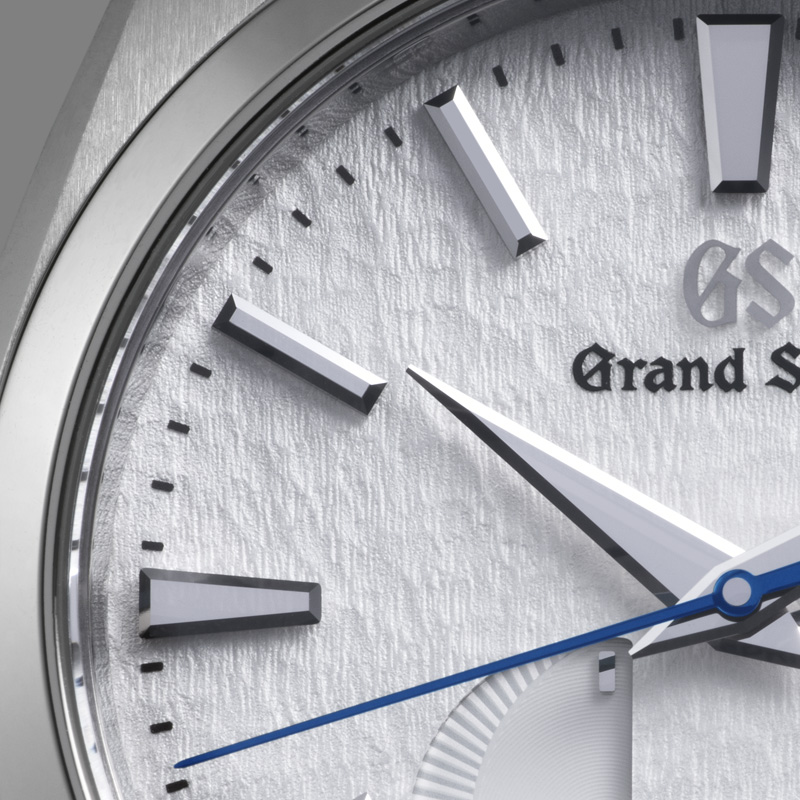 Ando: So, when designing watches, do you have something like a list of samples that designers can look through and say "I'll go with this dial!"
Tanemura: There are samples of molding, painting, and plating. However, in terms of combinations of molding and painting, there are no such samples, because making all the patterns would result in an inordinate number. Designers have to visualize which combination will produce what kind of result in their heads.
Ando: That's quite a challenge.
Tanemura: It is somewhat similar to pottery. We never know the outcome until the test products come out. After acquiring experience, one's ability to predict the result can improve, but of course, sometimes the result can be something unexpected.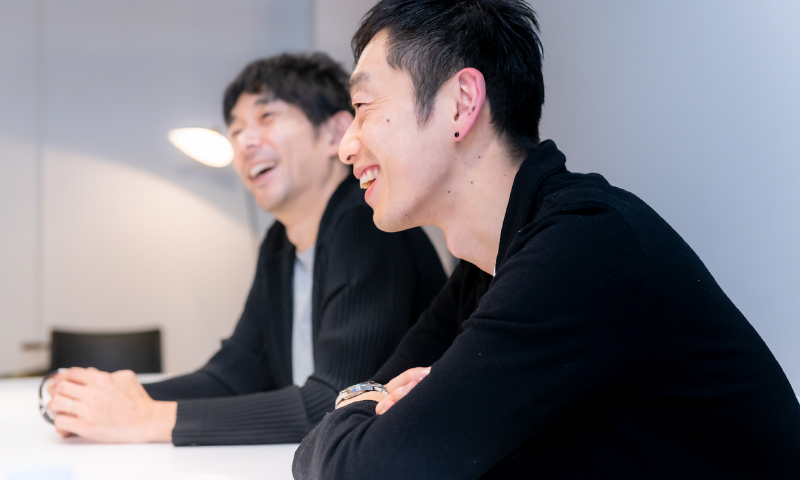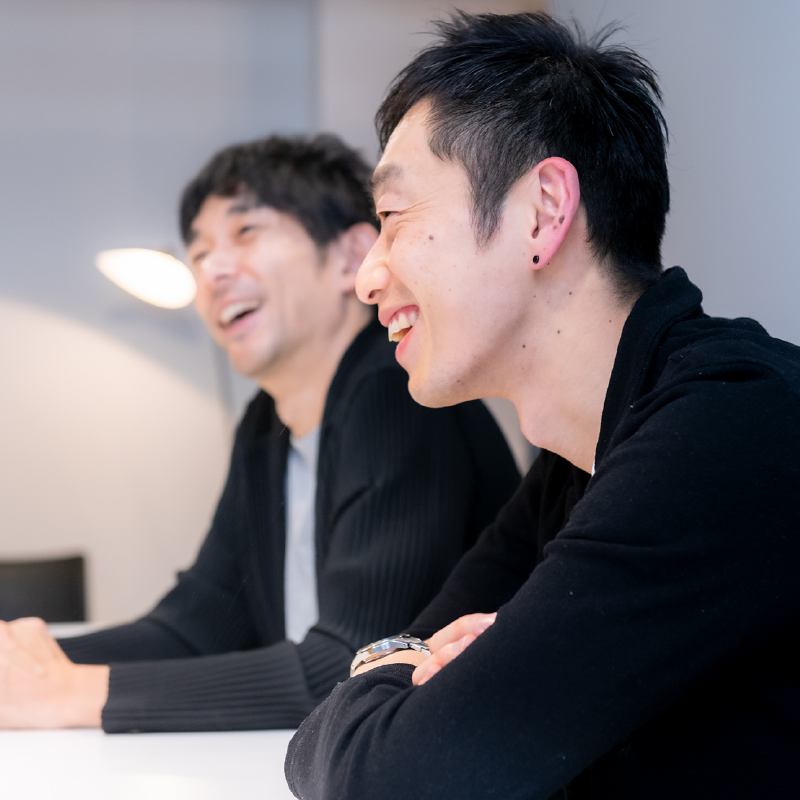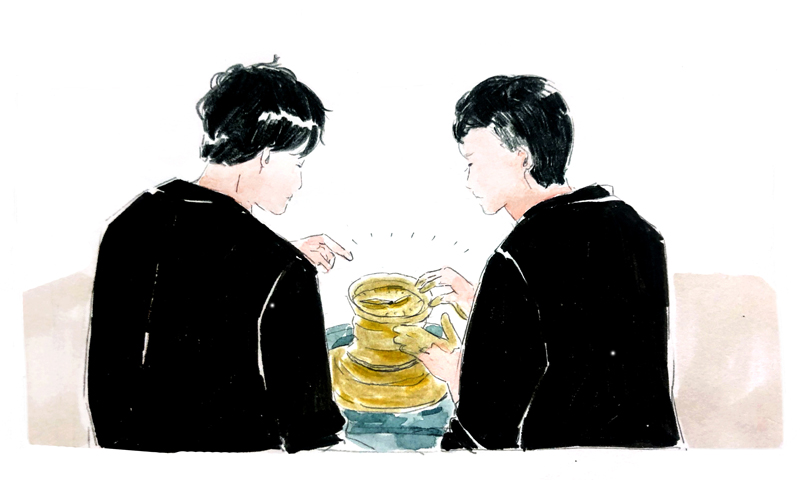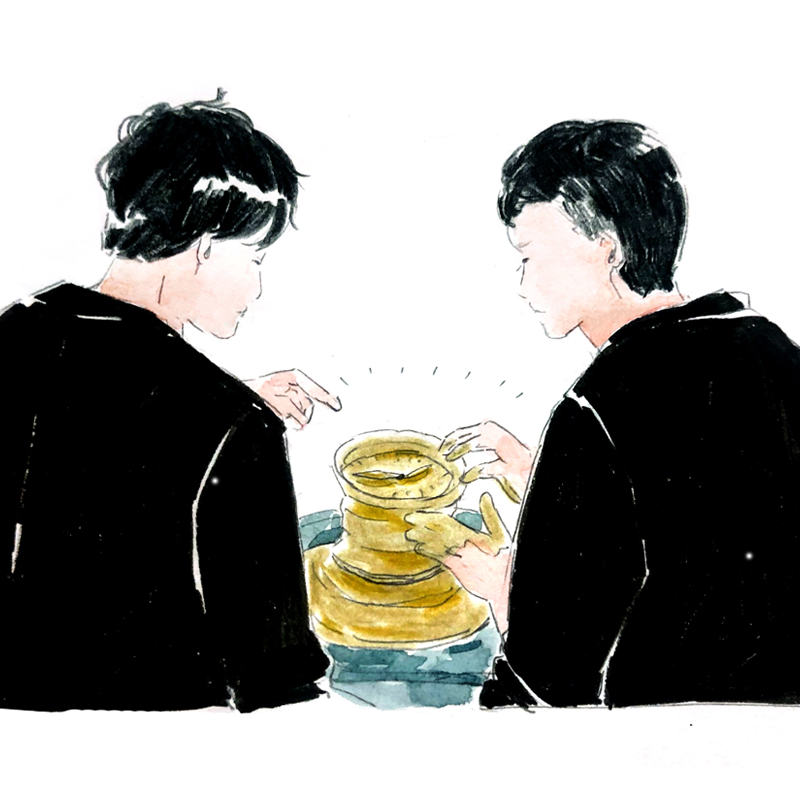 Where is the essence of watch design?
Tanemura: In regard to the design diagrams we just talked about, the measurement unit for watch designs is 1/100 of a millimeter.
Ando: 1/100 of a millimeter? Well, for a watch, I suppose that precision is necessary.
Tanemura: However, while achieving maximum precision is essential, I also think that the Grand Seiko shouldn't have too much of a feeling of an industrial product. For instance, how the watch looks should vary according to the weather or the feeling of the day.
Yoshiizumi: Right, the fluctuating appearance of the dial is one of its appealing aspects.
Ando: Actually when I first put on this Grand Seiko, I had a feeling as if it didn't belong to me. But after a while, I no longer felt that way. I'd say it has come to feel familiar and comfortable on my wrist.
Yoshiizumi: I also had a similar feeling at first. I wondered whether this watch fit me or not.
Tanemura: I think each of your watches suits you very well, as all three of you chose your watches based on your personal preferences.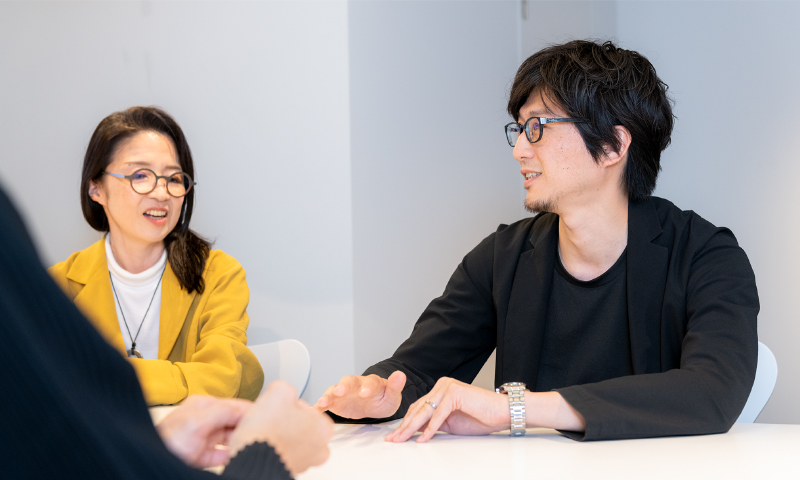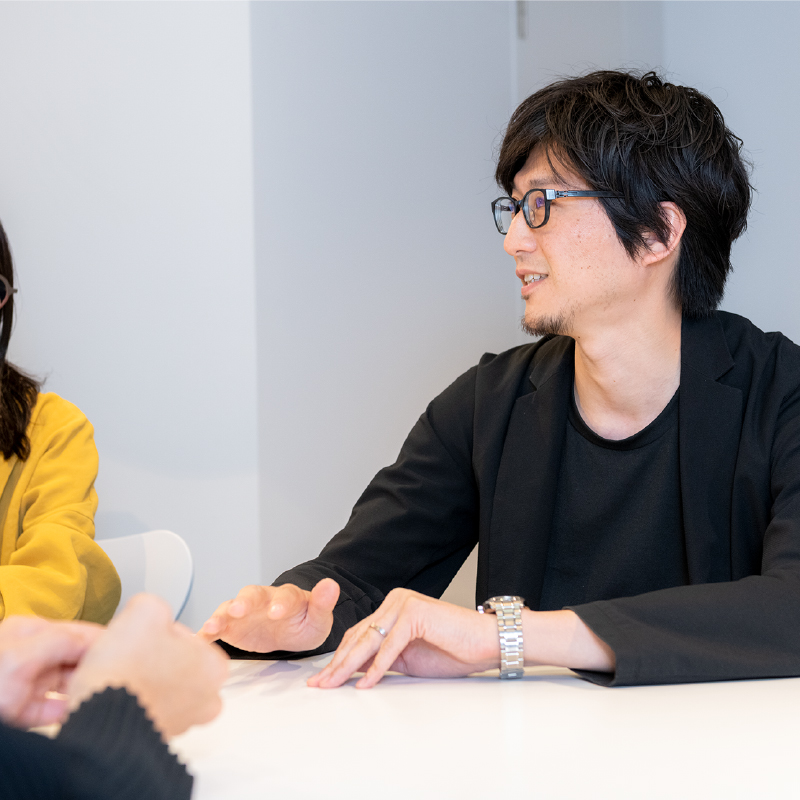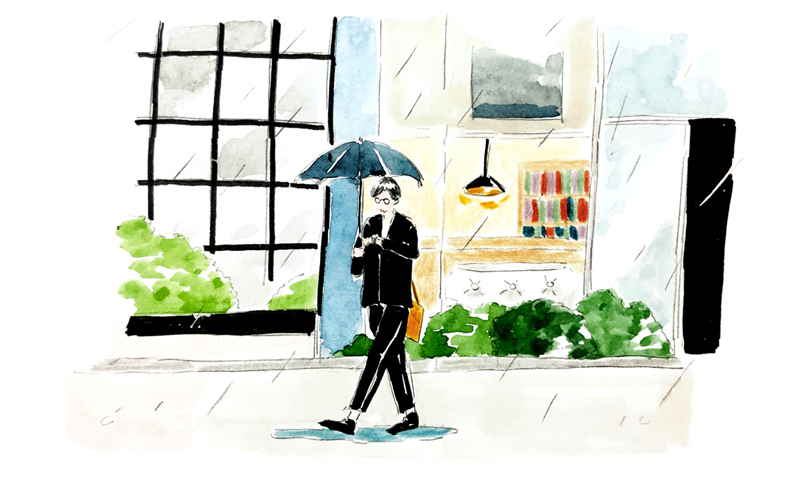 Yoshiizumi: Even though they are the same Grand Seiko brand, each model has its own character or personality.
Tanemura: Yes, exactly. While luxury watches are tools to show statuses, aside from that, they all have their own unique design concepts. We can say that the type of watch the wearer selects expresses their way of thinking and personality.
Ando: I can notice people wearing the Grand Seiko even from a distance because of the strong light emitted from the watch case. It's quite amazing, don't you think?
Tanemura: The technique to achieve that beautiful shine from the case is one Seiko's strengths that we are proud of. While leveraging our manufacturing department's technique for giving a beautiful finish to the case surface with Zaratsu polishing, our designers carry out their work with consideration to producing that beautiful reflection of light.
Hayashi: The two of us from we+ and Yoshiizumi-san from TAKT PROJECT often incorporate natural phenomena in our projects. This is because the elements in nature are not burdened with extravagance and are more beautiful than the shapes and colors of products we create.
Tanemura: On a relevant note, what I learned from watch design work is that a design of something that's hard to produce won't turn out to be a good design in the end. Even if designers desperately try to create a complex shape in an effort to make the watch shine more beautifully, in many cases things don't go well. The simpler the product is, the stronger it shines.
Hayashi: The features of a luxury watch are clear functionality combined with jewelry-like aspects. With that in mind, I think each company has its own approach regarding from what perspective it will make the watch look like a piece of jewelry. But in the case of the Grand Seiko, I suppose the stance is different from the "Let's make a luxury watch by using precious metals and jewels!" type of thinking.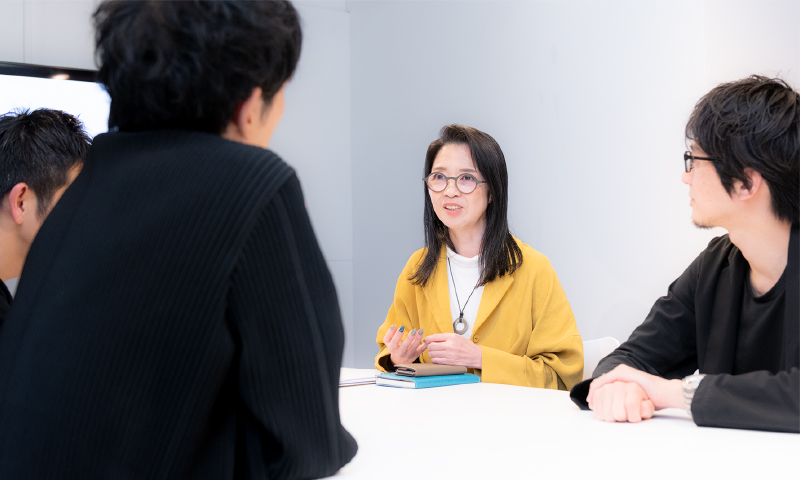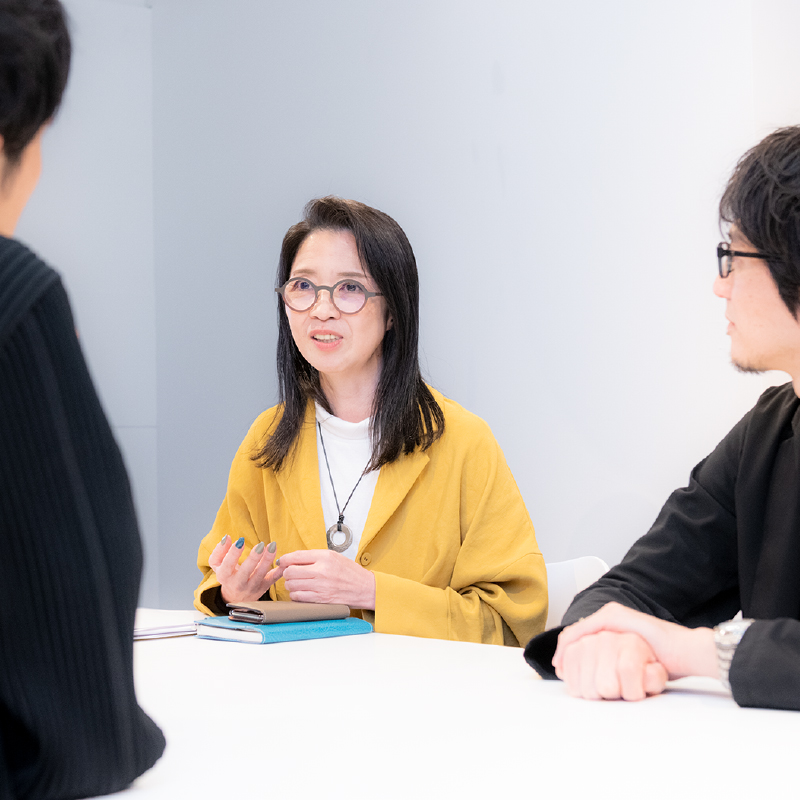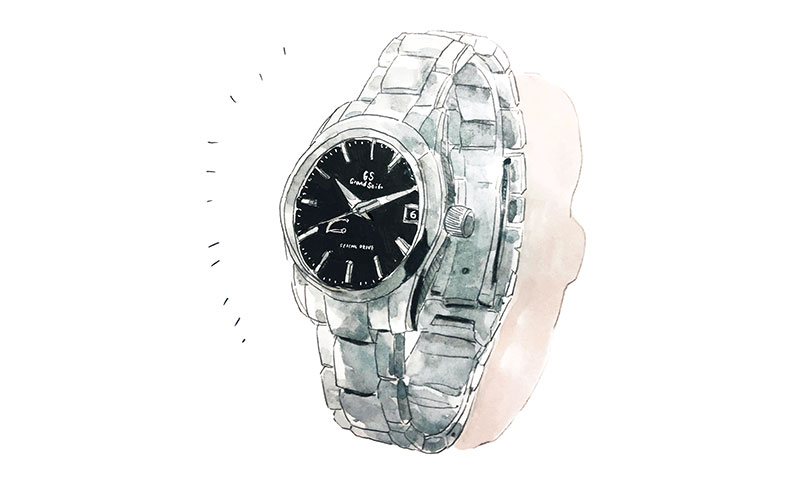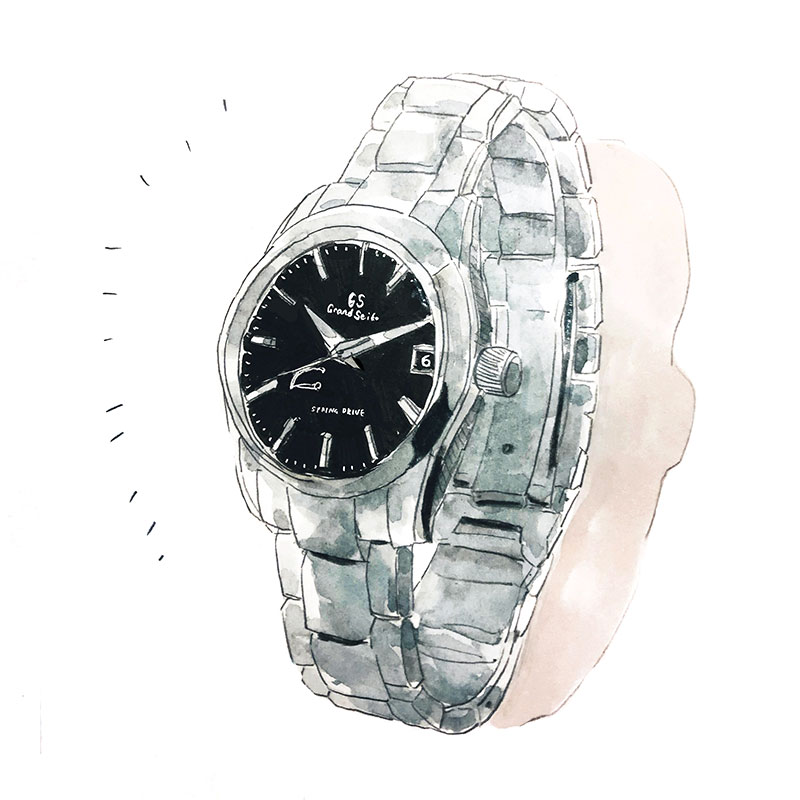 Tanemura: The Grand Seiko is a brand that values practical use. It pursues the essential issue of how watches can be more watch-like, such as legibility and wearing comfort.
Yoshiizumi: The Grand Seiko has a certain consistent design code, but within that code, there exists a wide variety of models.
Tanemura: While expanding the breadth of design, there are of course elements that need to be retained as a brand, so there won't be any watches released that deviate from that scope. Conversely, the Grand Seiko watches that are released all retain the Grand Seiko qualities.
Yoshiizumi: I think that because Seiko is a manufacturer, a watchmaker that integrates all steps of the manufacturing in-house, from the making of the movements and other parts to assembly, even if you take on a design that's a bit ambitious, it will land safely.
Tanemura: That may be true. Our watches stay right at the very edge of the frame of the Grand Seiko. So, the Grand Seiko could maybe take on more challenging designs.
Yoshiizumi: I have thought for a long time that watch design is an area full of hints for various contemporary product designs. I believe that all products are largely polarized into the domains of infrastructure and luxury. But I feel that watches are, by nature, crossing between those domains.
Tanemura: That's right. The pursuit of functionality is of course important, but I also think that a watch must be a product that not only measures time accurately, but also brings a radiance to people. Otherwise, it's meaningless. If we didn't pursue design with such a vision, people might decide that they don't mind not having a watch in this day and age.
Providing something inspirational to the wearer. That is the difficult but rewarding part of our job as watch designers. Thank you all very much for participating in this discussion today.