What kind of designs can capture the heart of a watch designer? The answer likely depends largely on personal taste. In this volume, Nobuhiro Kosugi, who in 2014 became the first designer to receive the Contemporary Master Craftsman Award from Japan's Ministry of Health, Labour and Welfare, will discuss the topic of "watches that a designer loves." (March 11, 2019)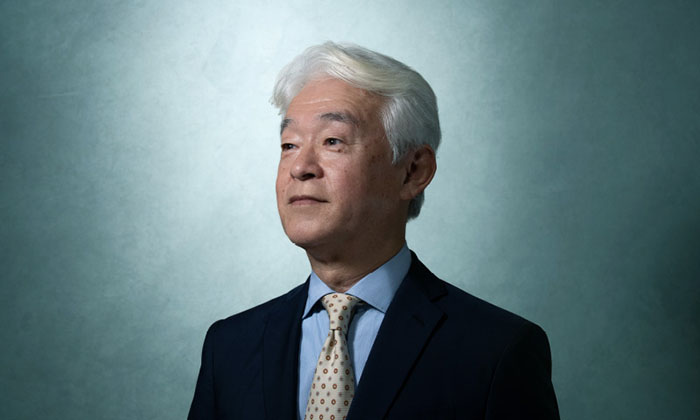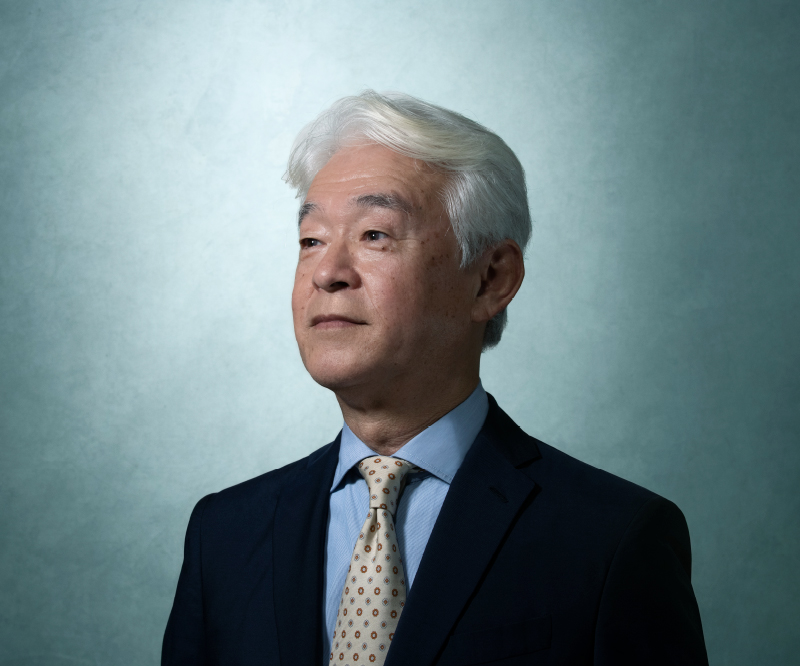 Nobuhiro KOSUGI
Kosugi joined a watch case manufacturer in 1973 and then established his own industrial design studio, engaging in many product designs. Since joining Seiko in 1993, he has been working on design development, focusing primarily on the Grand Seiko luxury brand. In recognition of his experience in watch design spanning over 40 years, he was awarded the Contemporary Master Craftsman Award in 2014 and the Medal with Yellow Ribbon in 2016.
The digital watch that shocked the young designer.
Under the theme of "watches that a designer loves," I would like to introduce the most memorable work in which I have engaged, as well as other watch designs that have held a great appeal to me in the past.
When I was a student, I longed to become a car designer, but as fate would have it, I joined a watch case manufacturer and entered into the world of watch design. Around the time of my second year in the company, a certain watch was launched that had a huge impact on me, and so I would like to start by introducing that watch.
This is the LC Chronograph 0634 quartz digital watch produced by Suwa Seikosha Co., Ltd. (presently Seiko Epson Corporation). It was launched in 1957, only a few years after Seiko released the world's first quartz watch and when a digital watch itself was still considered a novelty.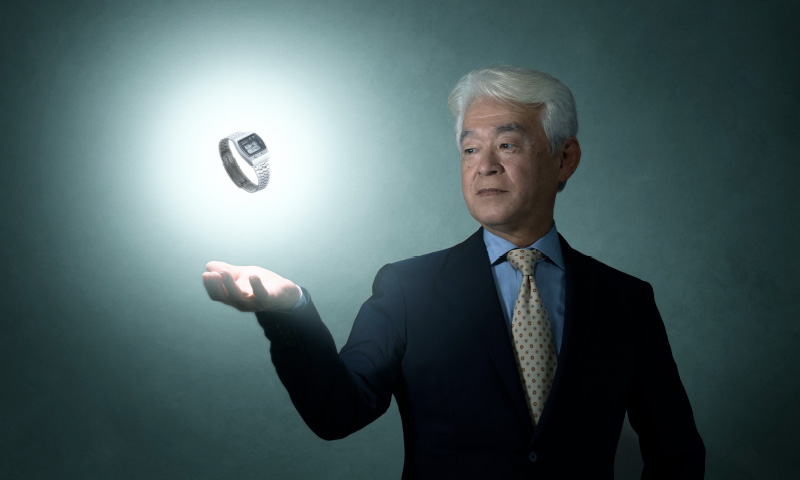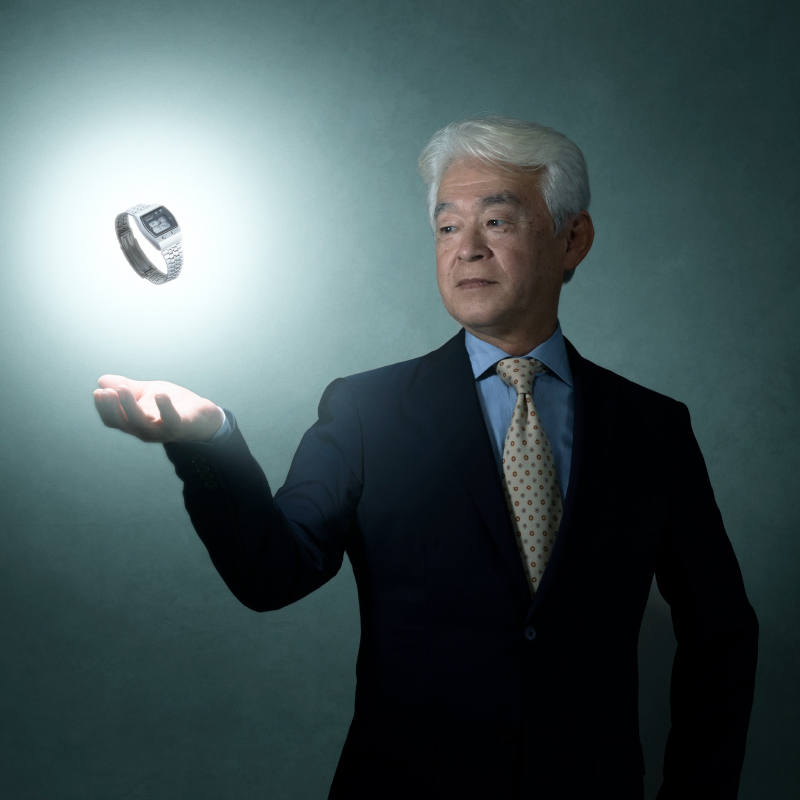 Above all else, the most wonderful aspect of this watch is the unassuming simplicity of the movement on the inside and the shape of the case housing it. It is also water resistant, using a waterproof structure for polygonal shapes back then. Taking another look at it now, it's not especially slim, and even seems somewhat on the thick side, but at the time its design was enough to transcend that aspect and invoke in me a sense of a smart future.
Overwhelmed by such excellence, I thought "a fully digital era is coming!" Well, after more than 40 years that hasn't come true at all, but anyway, I was amazed by the design.
The whole of the glass face has a flattened hexagonal shape and there are three oblong hexagonal display windows in it. I can feel the great care and attention given to the design. I think it looks futuristic and stylish. The two buttons placed boldly on the front instead of on the side also lend it an appealing sense of presence.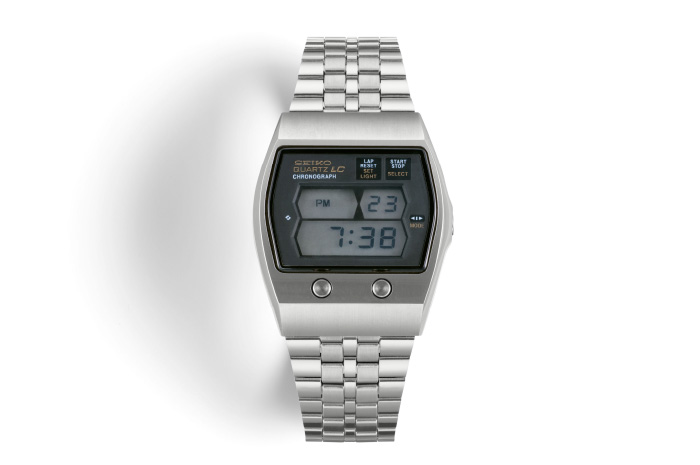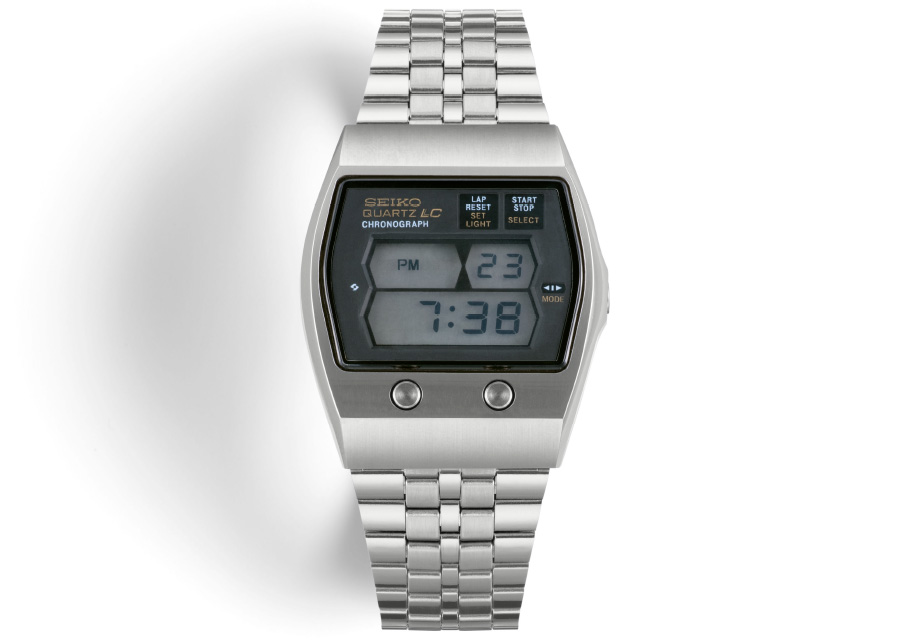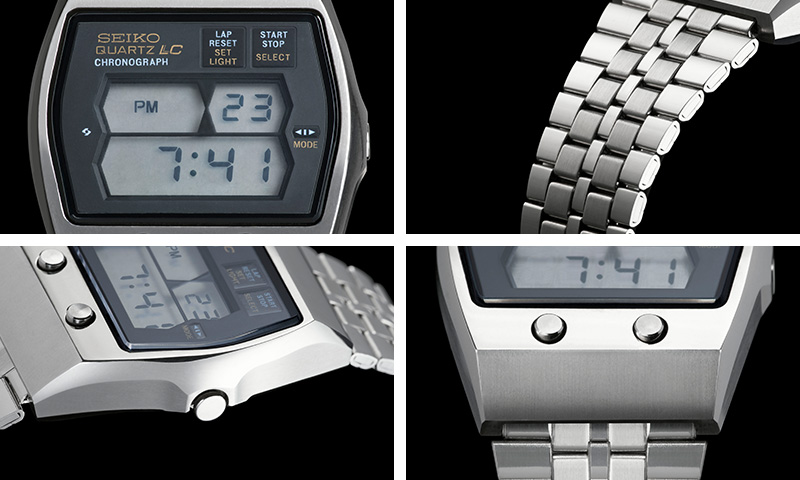 The Giugiaro watch that awed the designer in his 30s.
The next watch to really make an impact on me was a watch called the Speedmaster (SSBA028), which Seiko released in 1983 in collaboration with Giorgetto Giugiaro, the master of automobile design.
The time and other numbers displayed on the LCD are tilted at a 20° angle to the band. This design makes it easy to check the watch worn on the left hand while gripping a steering wheel or a handlebar when driving a car or riding a bike. When I first learned of this concept I was deeply impressed. It just made so much sense to me.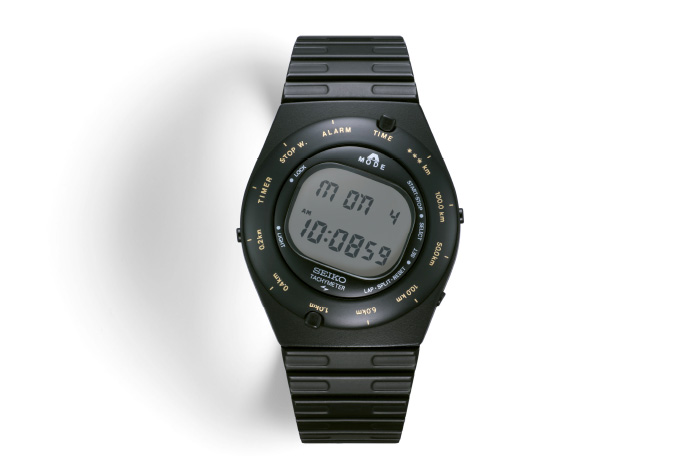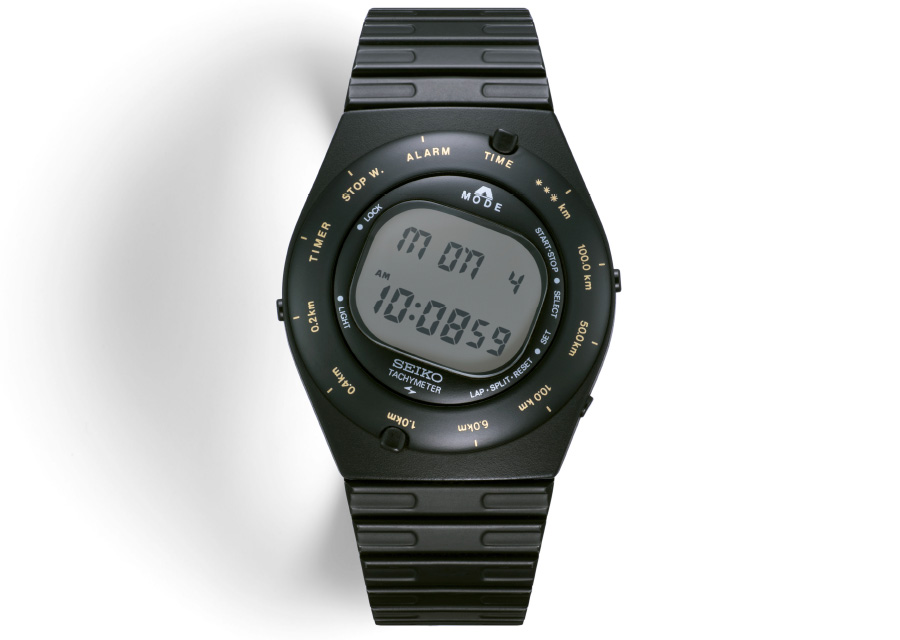 An even more innovative feature is its rotary switch function, which enables the watch mode to be changed by rotating the bezel. For motorcyclists, it is hard to push small buttons while wearing gloves, but not so hard to rotate a bezel.
I was watching the project team working on this product in relatively close proximity and feeling jealous of my colleagues who were actually engaged in this watch design.
This watch was reproduced in 1999, and as a matter of fact, I was in charge of the design. The movement needed to be larger than in the original, so I struggled to make the watch as close to the original design as possible.
Specifically, I tried to design the watch to look like the original model by reducing the thickness from the case back to the sides. Of course I wasn't able to make it look exactly the same, but through repeated trial and error, I made every effort to create a reproduction as faithful to the original model as possible.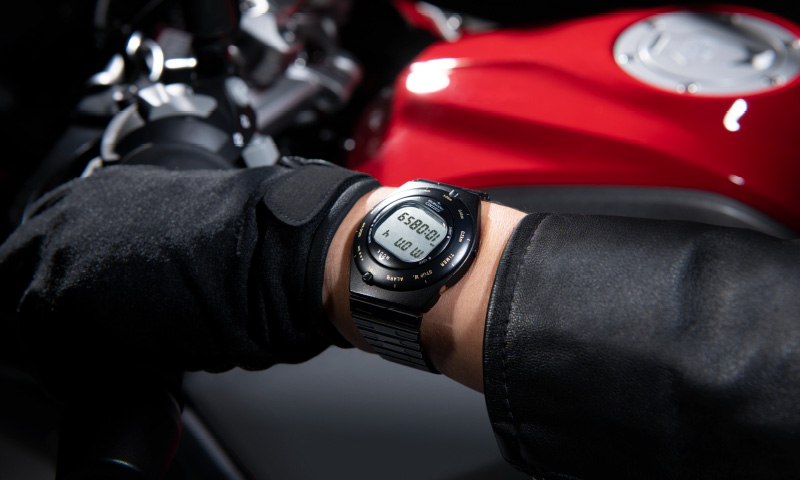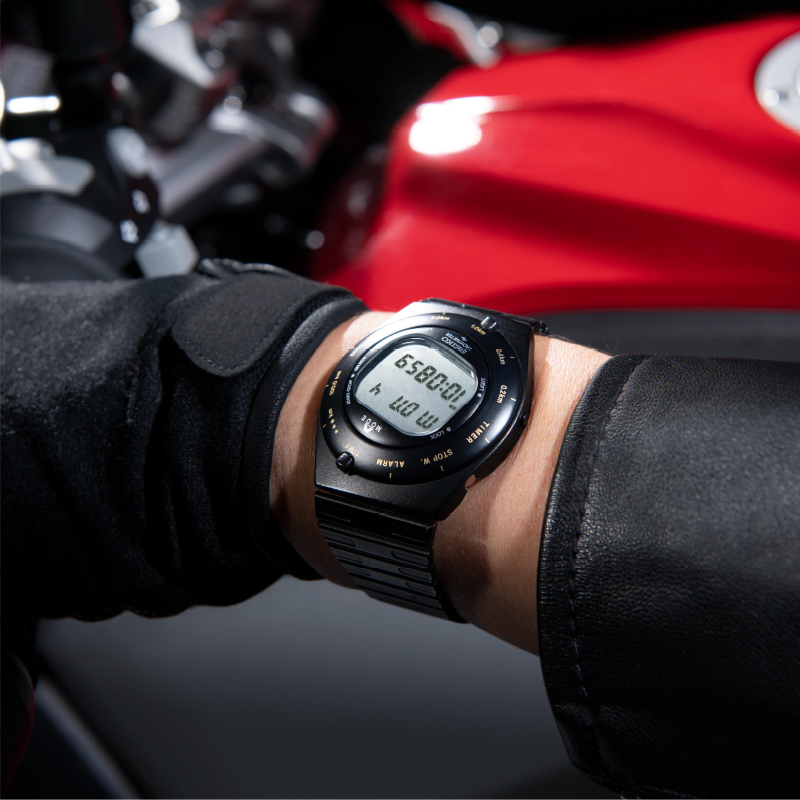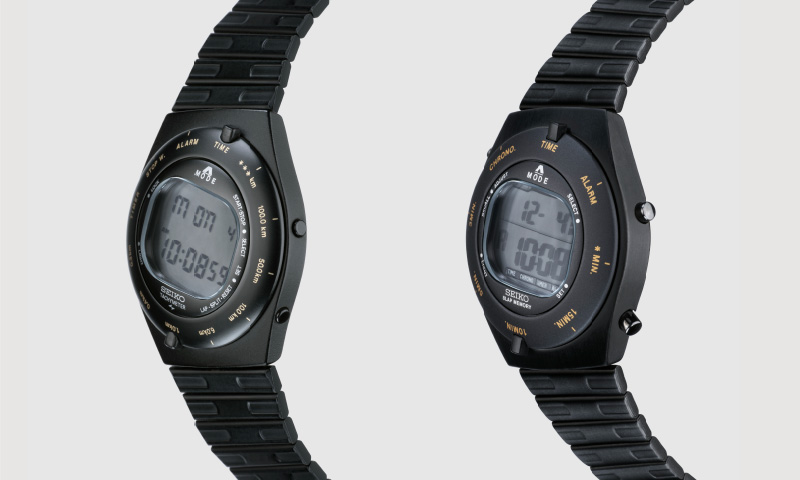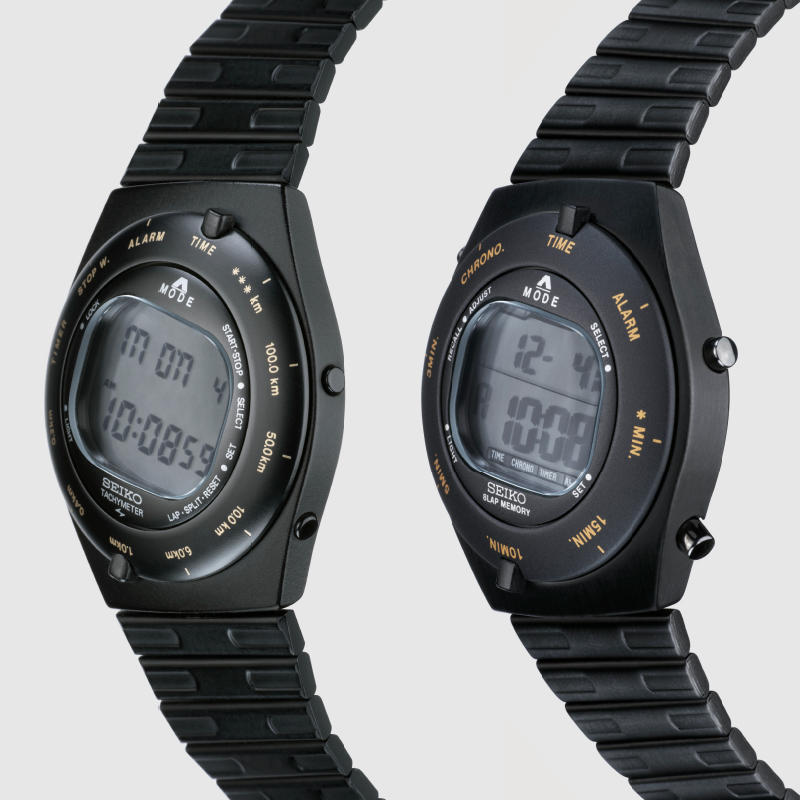 Of the watches he has designed, which have left an impression on him?
For about 10 years I worked as a freelancer, mainly designing watches and occasionally taking on different types of design work. Then I joined Seiko. Among the watches that I have had a hand in designing, I would like to introduce the ones that have left an impression on me and that I am particularly fond of.
I have been engaged in designing Grand Seiko watches for more than 20 years, so naturally I feel an affinity for the brand. To pick out my favorite, I think it would have to be this one (SBGM221) in the Elegance Collection. The reason why I love it is because it doesn't have so much of a Seiko-like aura about it. I think this watch is a Grand Seiko unlike Grand Seiko.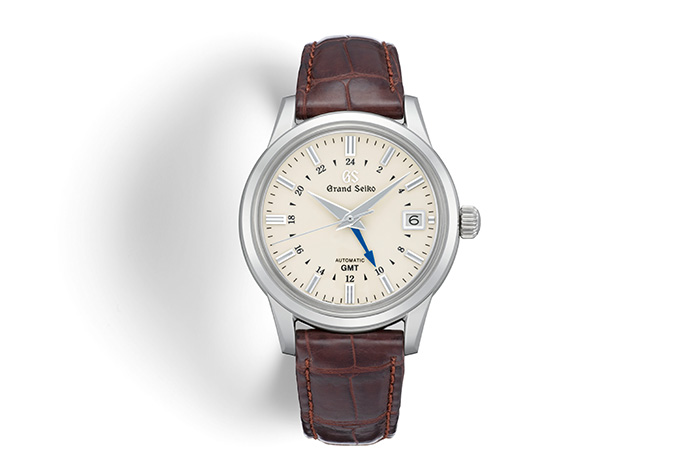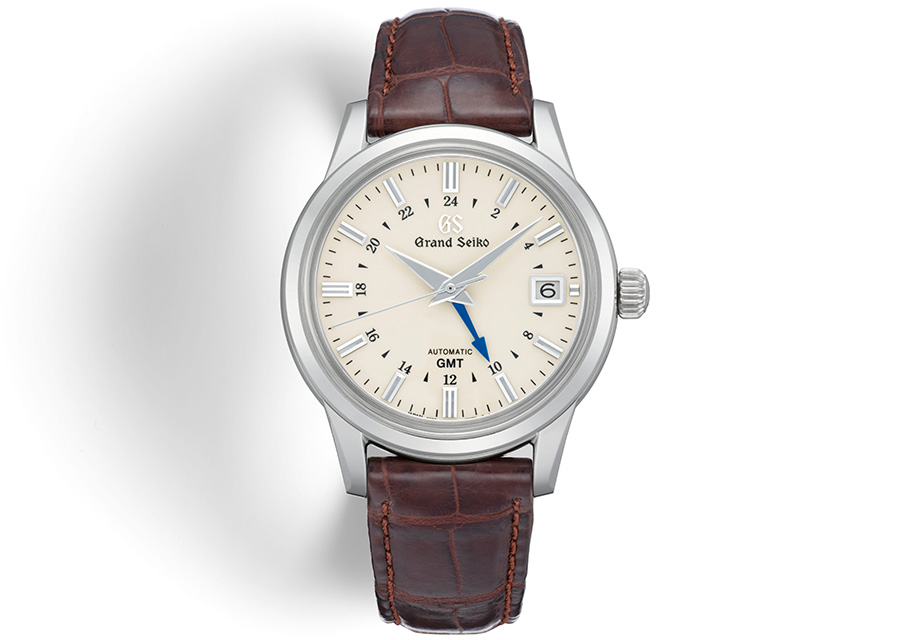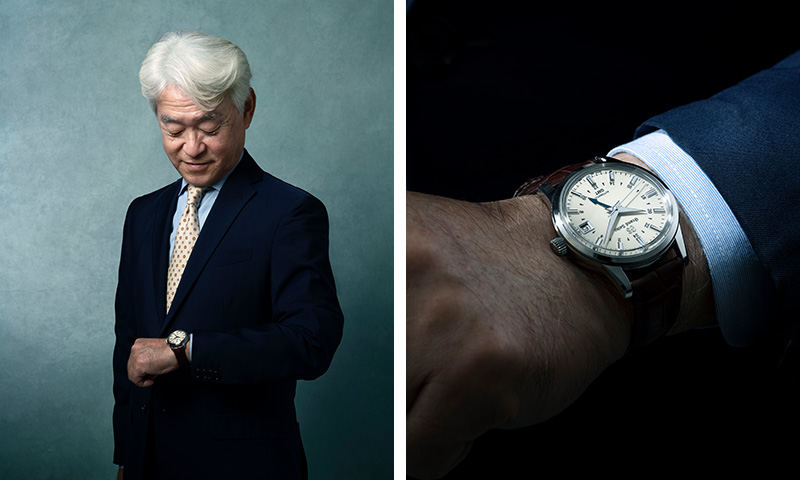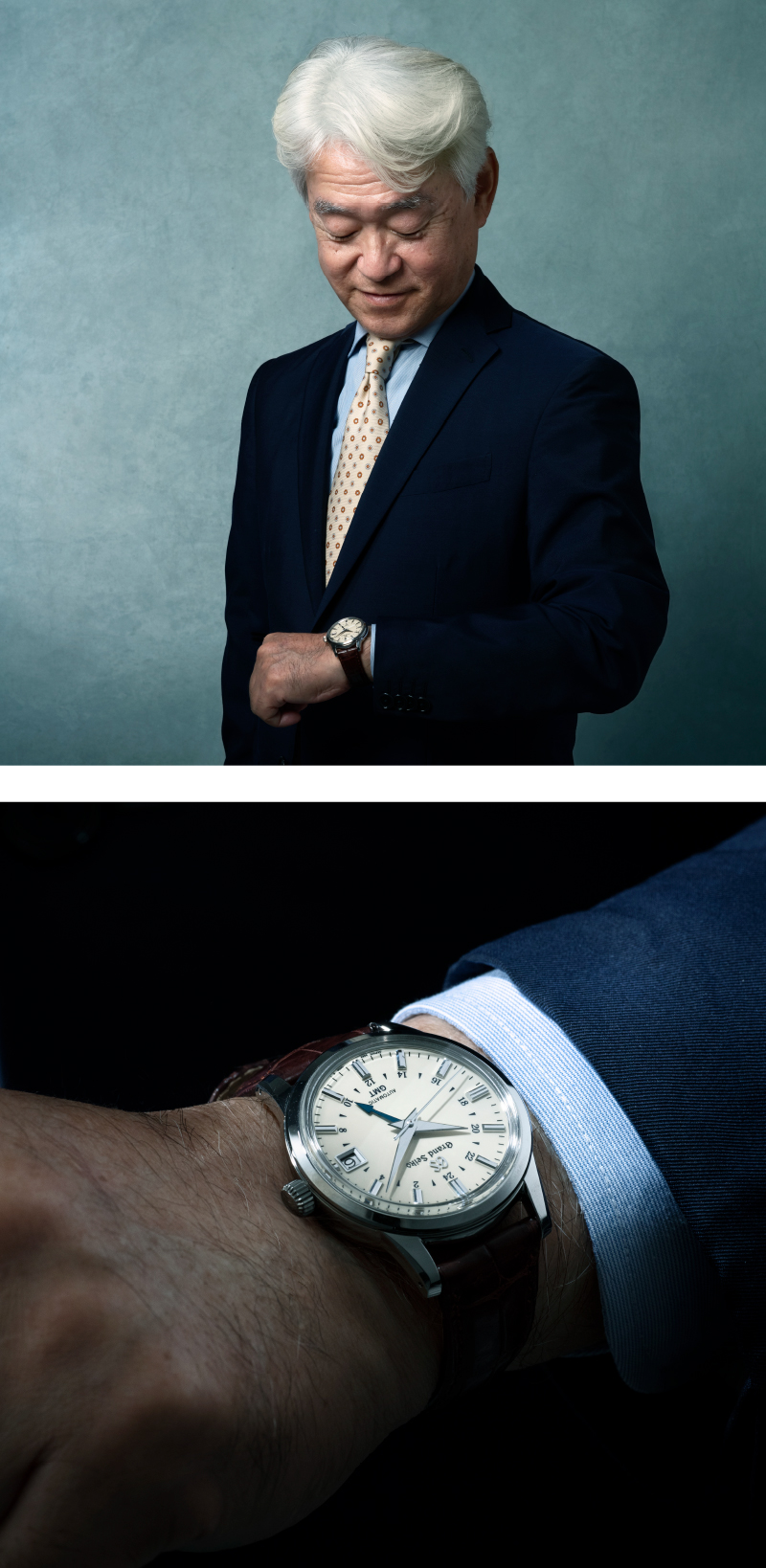 At the opposite end of the spectrum there is the ultra-orthodox Grand Seiko (SBGR251), which can be called the "best basic" among my Grand Seiko designs. In the 1960s, the grammar of design called the Grand Seiko Style was established with an aim to create watches with beautiful finish and greater legibility based on the manufacturing technology and equipment of the time. For my present "best basic" Grand Seiko watches, I employ the highly advanced technology of today and strive to design beautiful watches that customers will cherish and use for many years.
Comparing the Elegance Collection with the "best basic," the Elegance Collection is somewhat more unique. Nonetheless, it is in no way an eccentric design, and it retains the Grand Seiko qualities. I think this is a watch that achieves a very fine balance.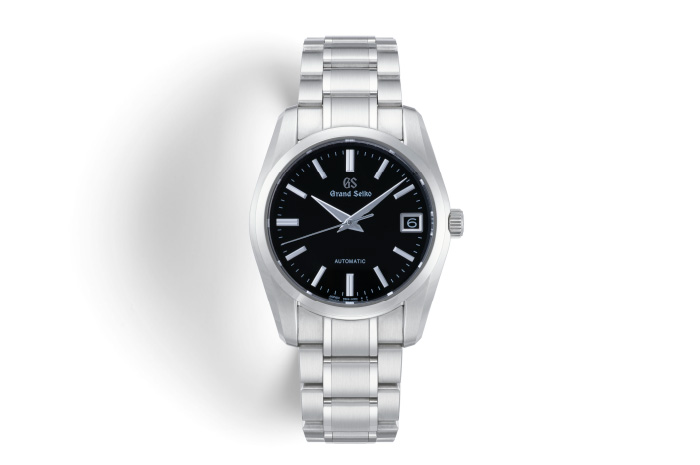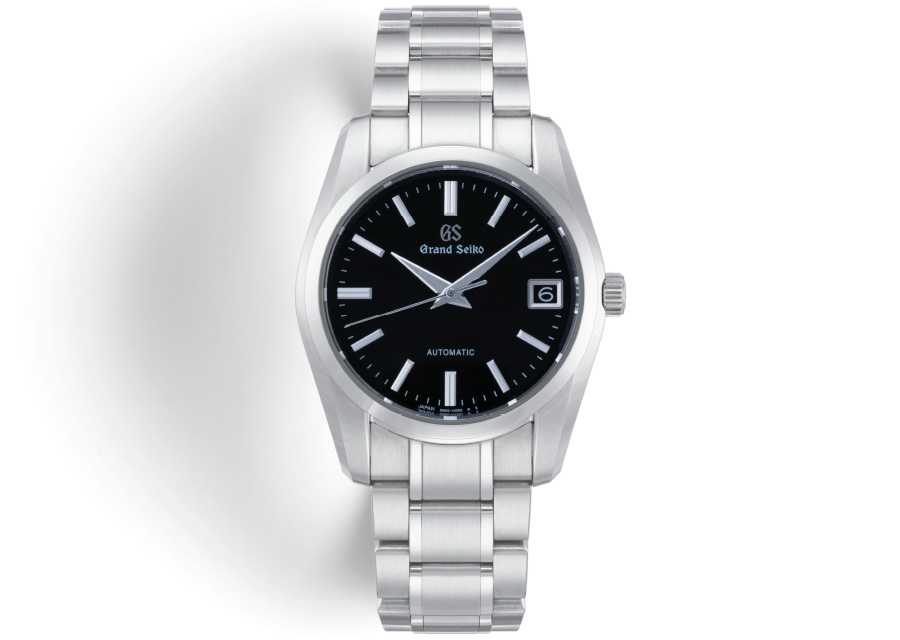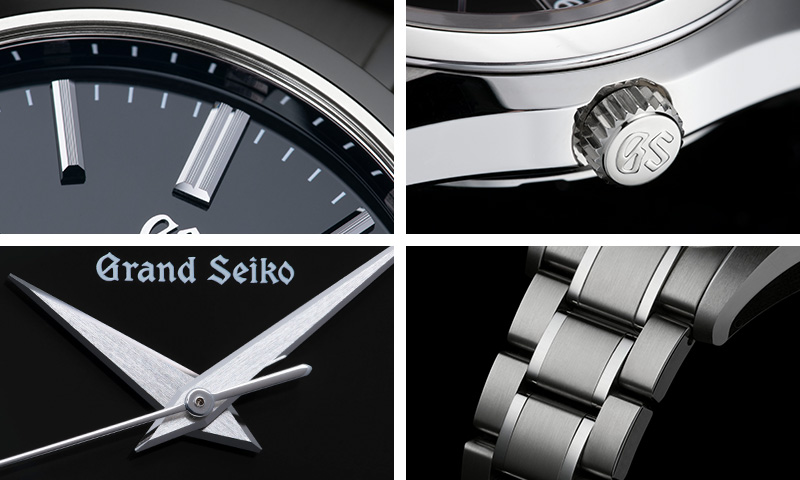 As I look at my favorite watches laid out in a line, I realize that while I like the classic watches with extra attention to minute detail, on the other hand, I'm also attracted to those watches with innovative technology or concept. This is not about which is greater. They are all good in their own way.
I would like to continue to master the classic designs while also going on to create many more new watch designs rich with technological innovation and a playful touch.