An experimental project
that would power the future of Seiko
In 2001, the designers at Seiko Watch Corporation began an experimental project. With product designer Naoto Fukasawa invited to act as a supervisor, the Seiko Power Design Project aimed to encourage employees to think deeply about the future of the brand and produce designs in a style different from their regular work. The prototypes produced were exhibited to the public and some were even commercialized. This project lasted until 2009 and resulted in the birth of many powerful designs that remain in our memories to this day.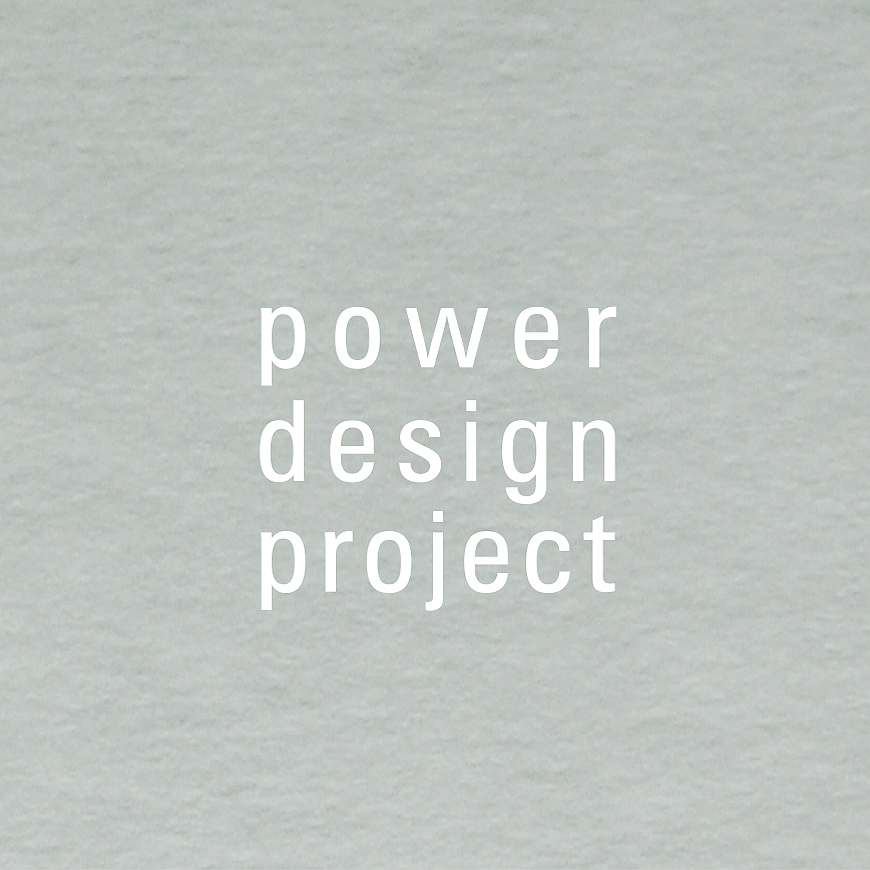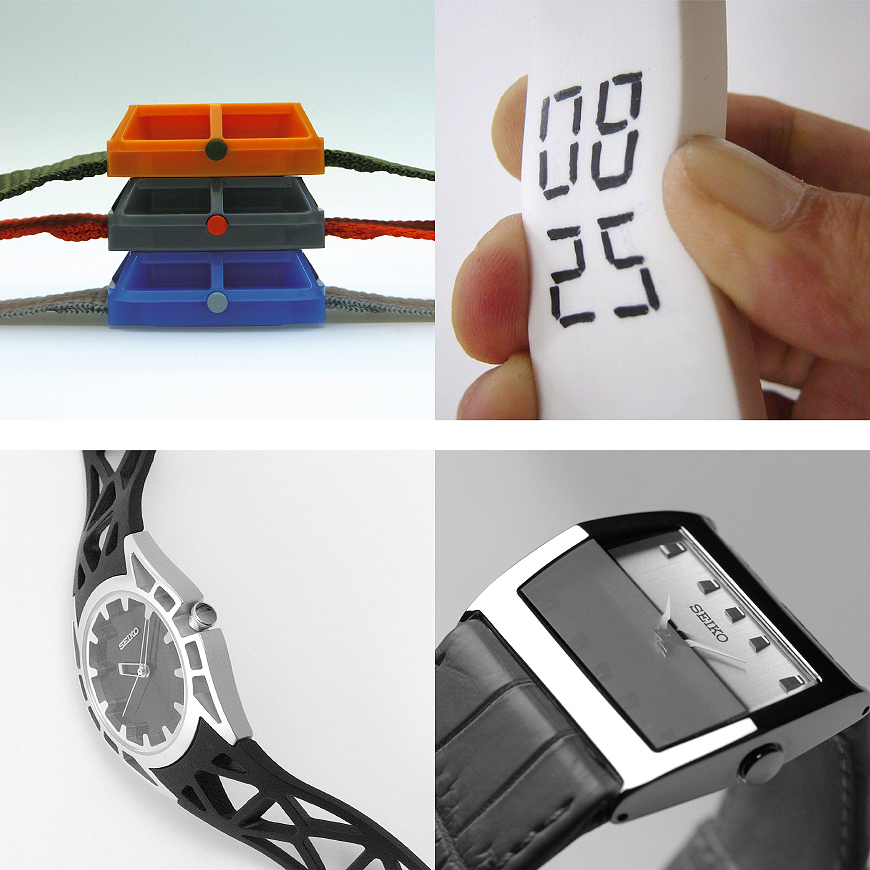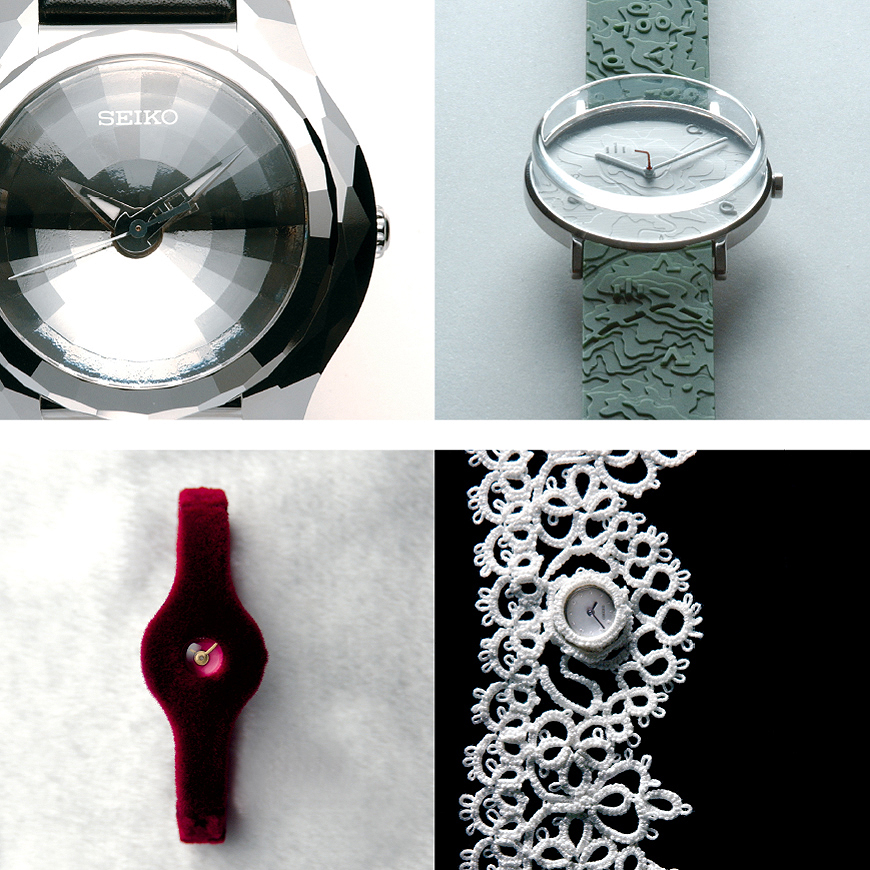 Sights that you are likely see
every day eprovide hints.
At the start of the first workshop, there was a step in which all participants were asked to collect photos they had taken themselves. There were three themes: (1) watches removed after returning home, (2) Seiko logos in the city, and (3) Seiko users in the city. Many everyday scenes were collected, and the designers' imaginations were stimulated and their thinking deepened by reconsidering the "ordinary" that people are usually unaware of. Through this process of observation using Mr. Fukasawa's method, a number of innovative products, such as the Station, were born.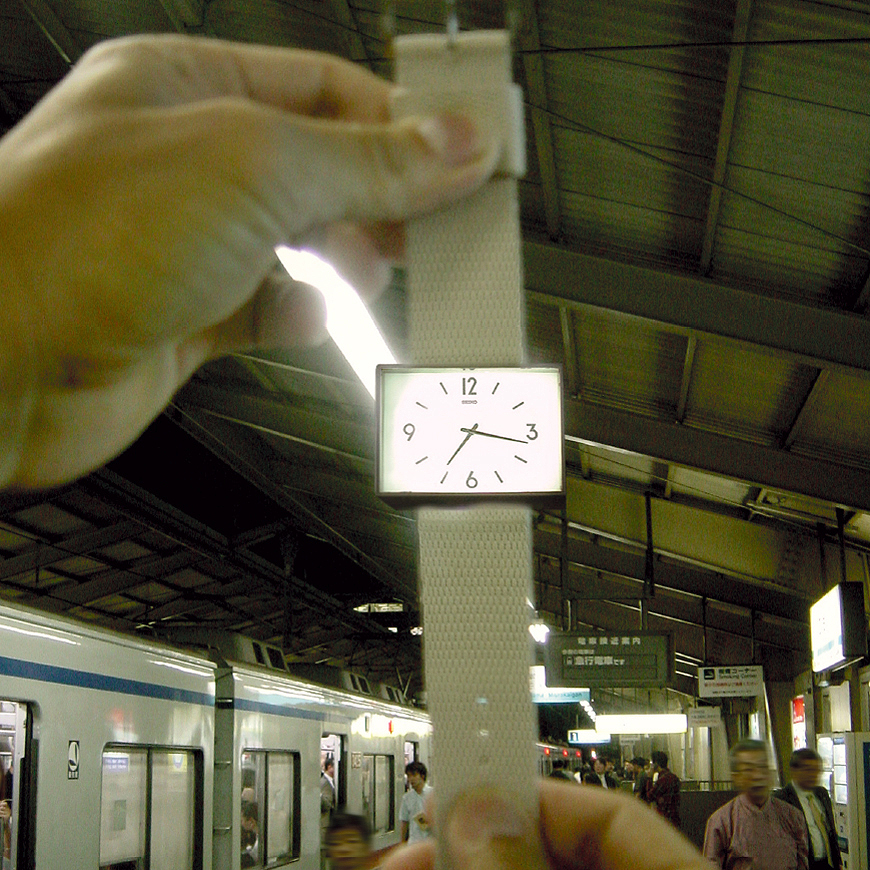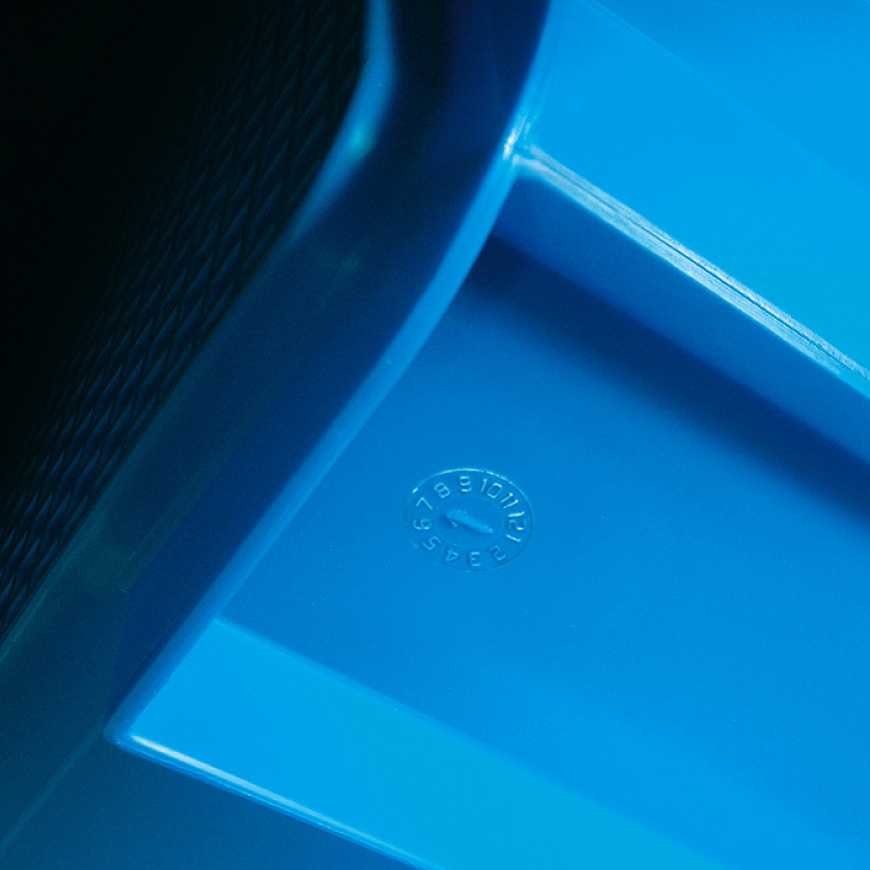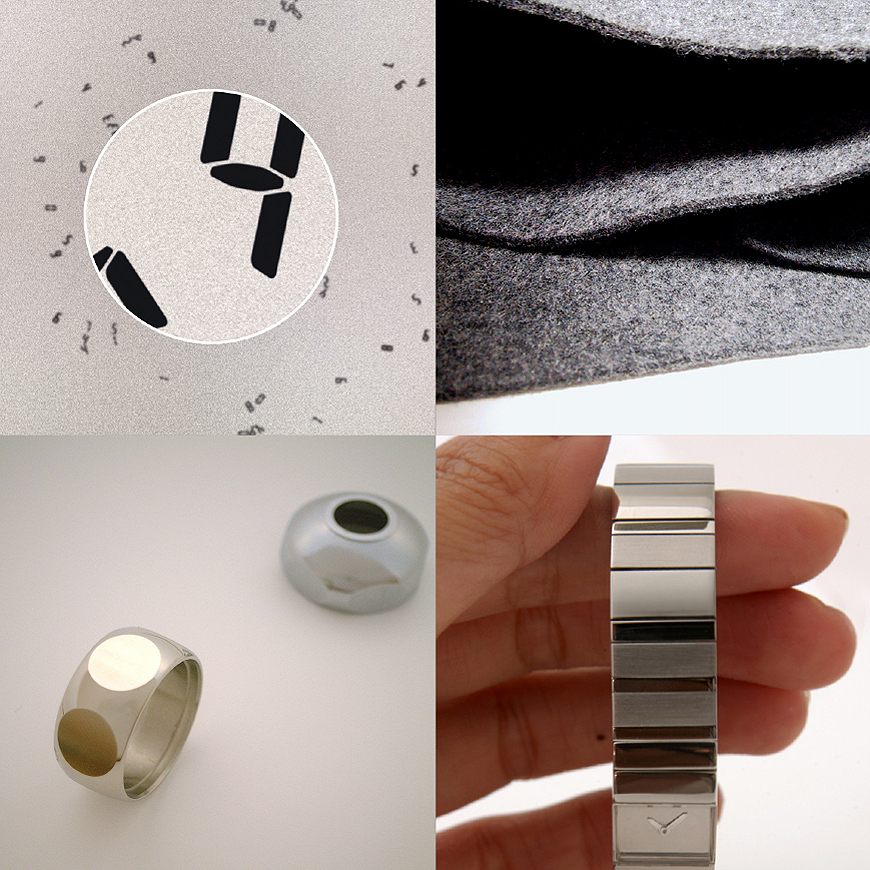 Strong words create
a range of designs.
Under a particular theme that changes every year, the prototypes developed have been shown at exhibitions and in various media, and have gained many fans. The 2003 theme, Mature Elegance and Refinement, featured Shadow, in which the time is indicated by the shadow cast by the index numbers, cut from thin metal plate and standing up on the dial of the watch; the 2008 theme, TOKYO, included Marunouchi, in which the vivid red case expresses the lightheartedness of women working in Tokyo; and the 2005 theme, Fascination, included Blown Glass, with a beautiful contrast between the gently curved surface of the glass and the elaborately bent metal wire. These themes, set in simple yet strong language, expanded the possibilities of design and the possibilities of watches.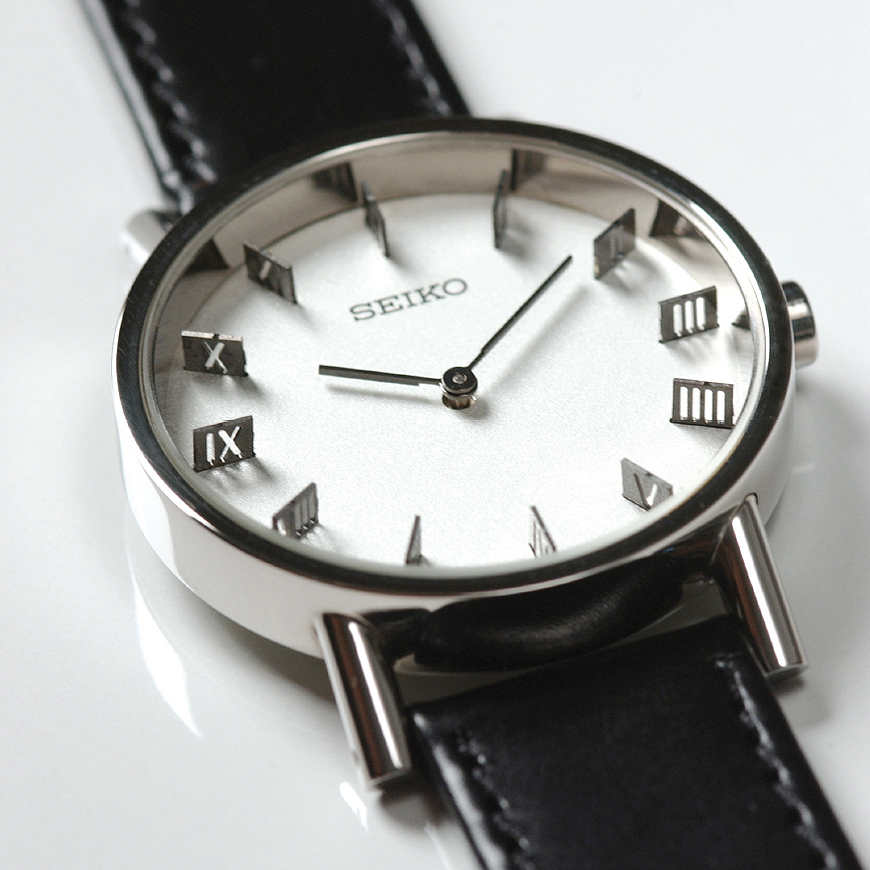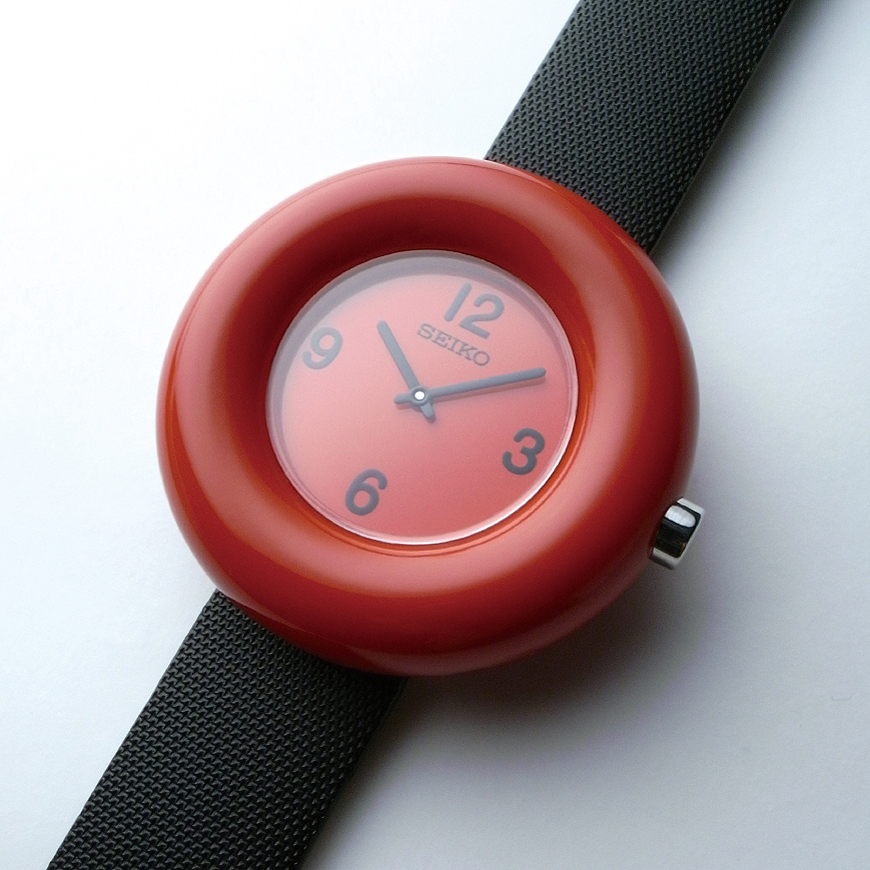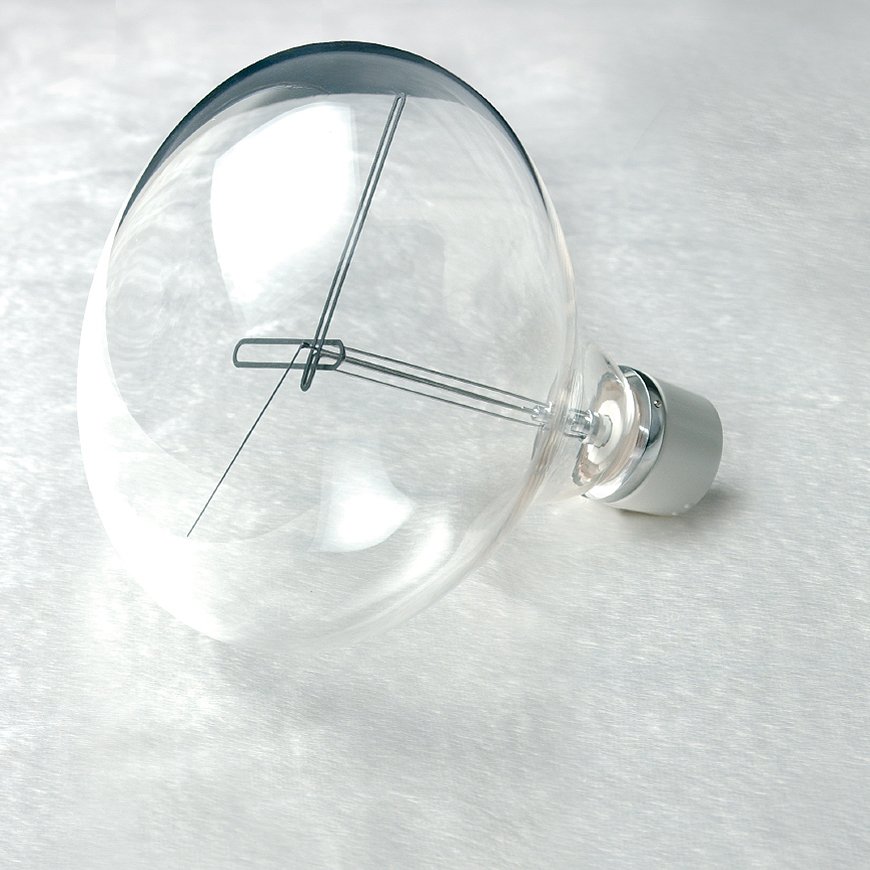 Delivered to the customer
as a product.
We also worked on the commercialization of the products because we wanted to properly link this activity to the value of the Seiko brand. Under the theme of Standard, the company refined the watch-like or clock-like features of several designs from 2006 and 2007, and commercialized seven types of watches and clocks with excellent functionality. Among them, the Analog Clock has established itself in the market as a wall clock favored for its attention to detail, and received the Good Design Long Life Design Award for 2017 from the Japan Institute of Design Promotion. The project itself was also awarded the Good Design Award in 2007 for its continuous efforts to propose new value in watches and clocks.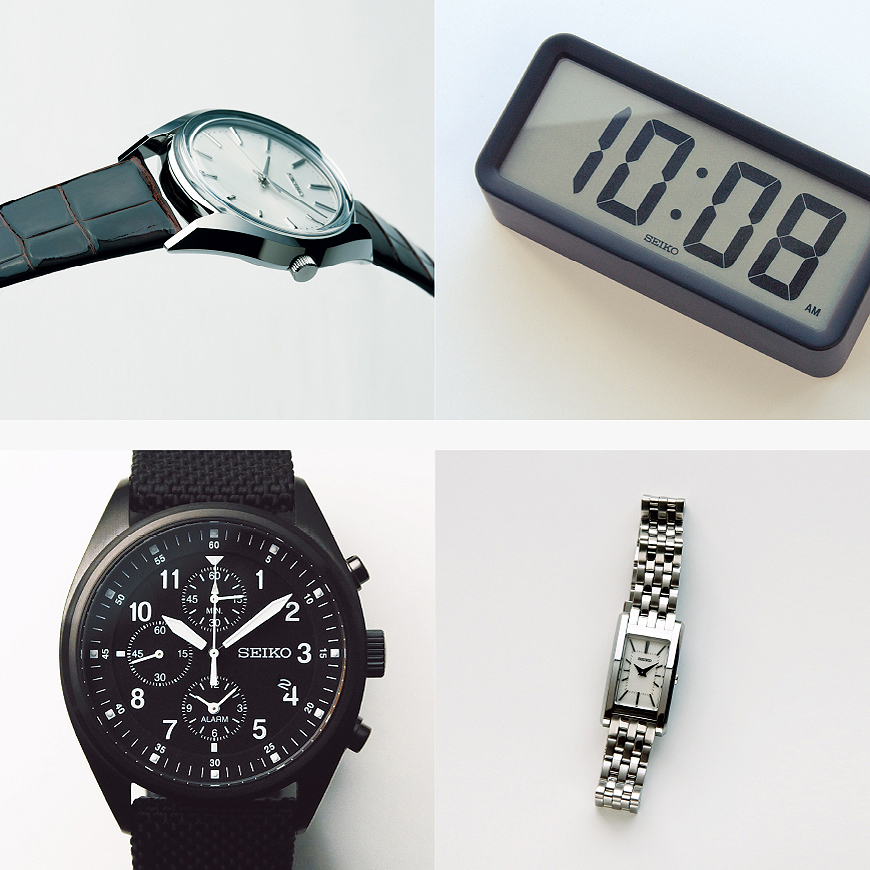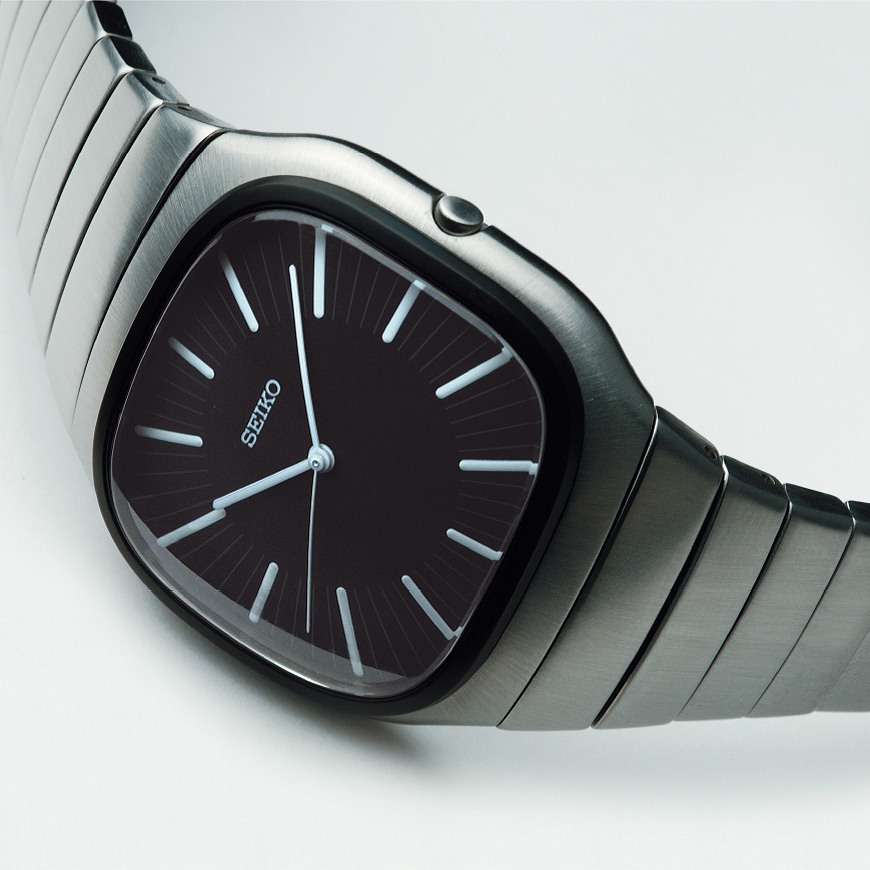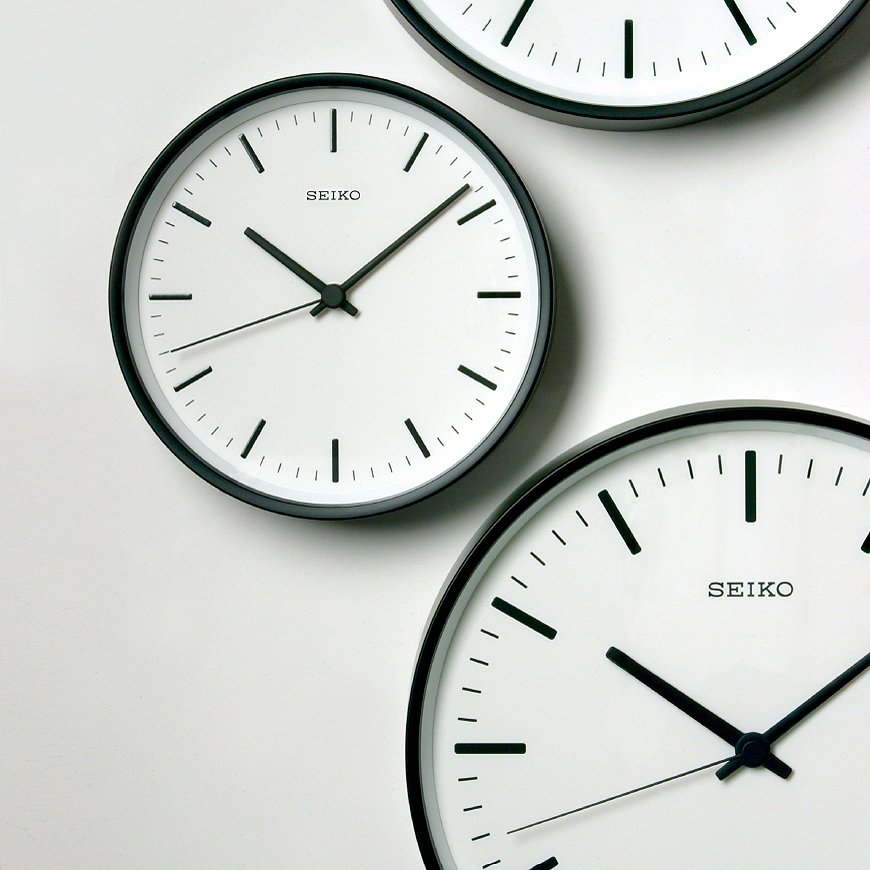 Shift your perspective slightly
and think it through.
The 2008 theme, TOKYO, aimed to create a watch as an industrial product rather than as a craft. After collaborating with Mr. Fukasawa for seven of these project endeavors, one final undertaking was made in 2009 with ASTRON 40, a project undertaken by in-house members alone, thus bringing the Seiko Power Design Project to an end. The series of project activities produced many works, but another major achievement was how it shaped the thinking ability of the designers. The ability to make great leaps in ideas and perspectives and the ingenuity and effort to incorporate new materials and forms into details of design are part of the experiences accumulated by the participating designers that continue to support Seiko designs to this day.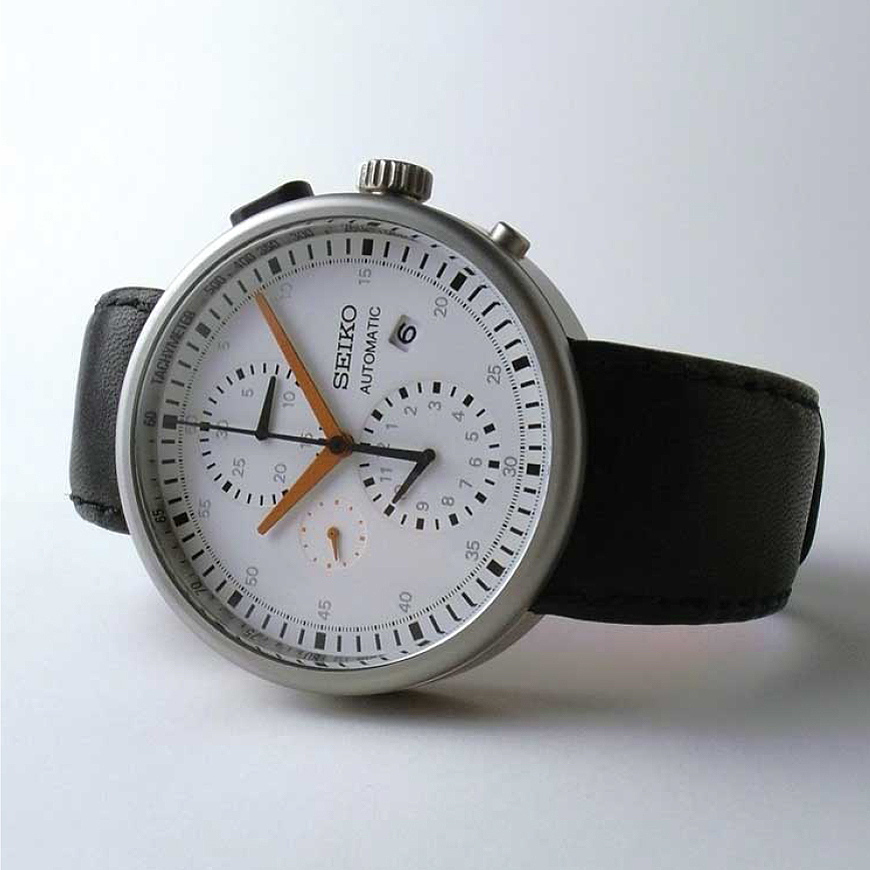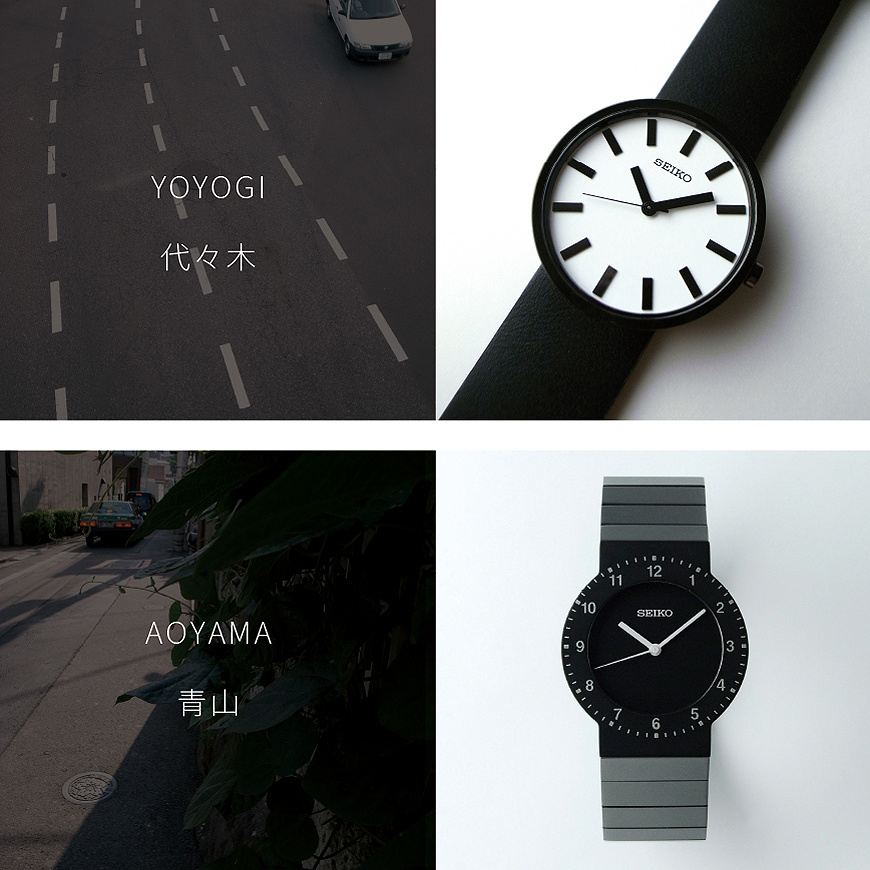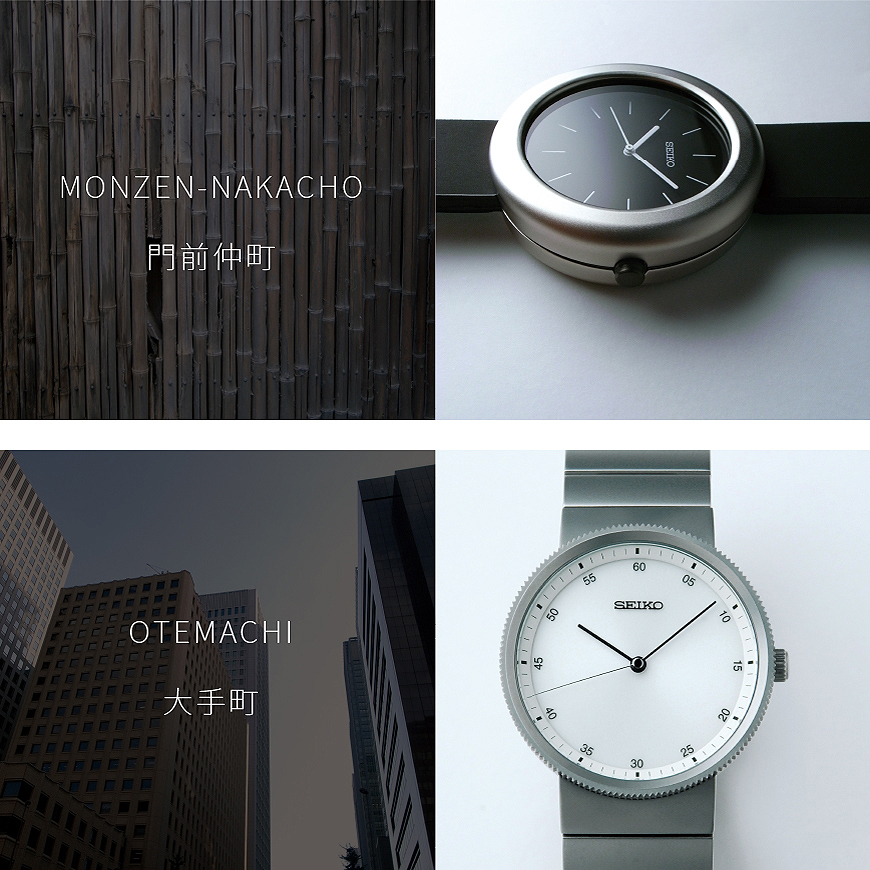 History of Power Design Project Exhibitions (8 exhibitions)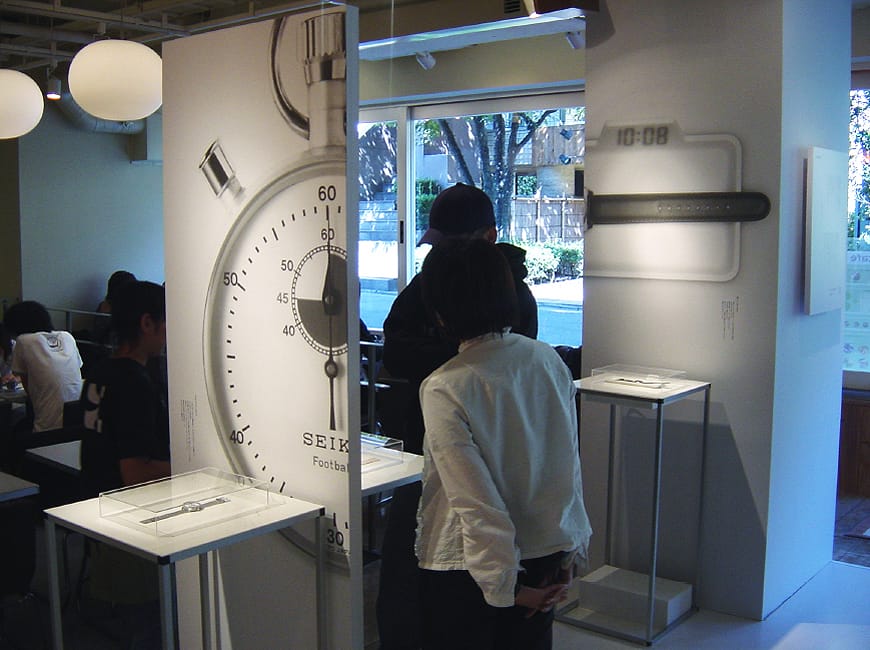 Project Vol.1 New Normal
Duration: October 10 to October 15, 2002
Ideas derived from our physical senses and animal-like intuition that we experience everyday but are not aware of. Giving form to the excitement of learning and empathizing with things we had known of and yet not understood.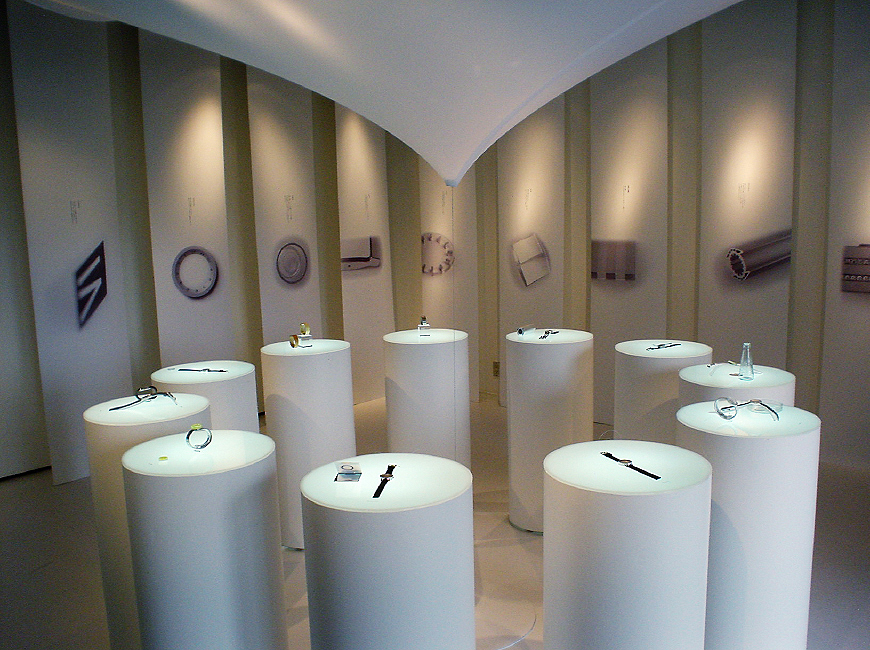 Project Vol. 2 Mature Elegance and Refinement
Duration: October 9 to October 13, 2003
What is the nature of "elegance and refinement" that makes us feel confidence and a sense of depth in what we have cultivated? From the challenge of trying new things, a surprising form is born, and a new form of elegance and refinement is born.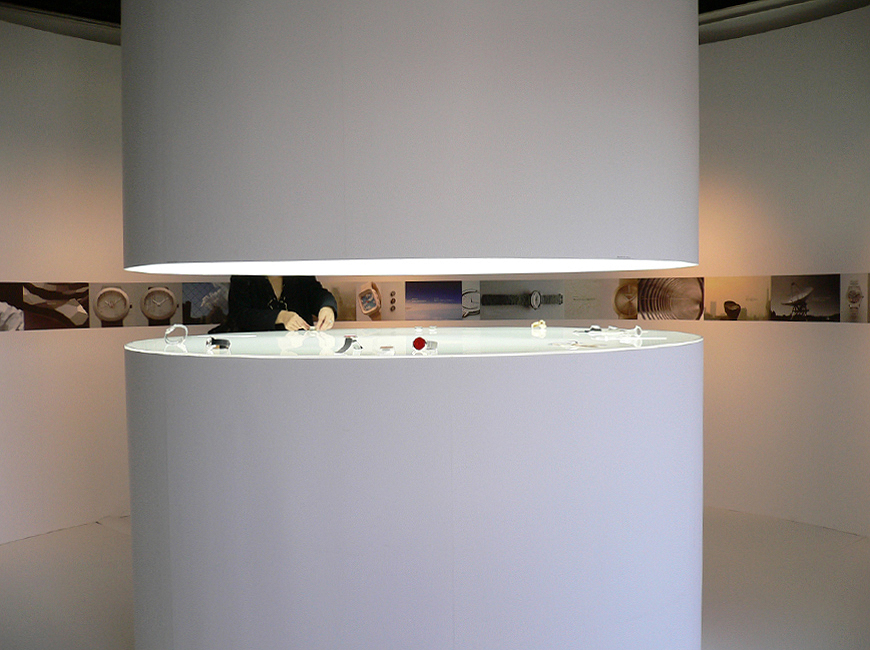 Project Vol.3 Radio Wave Watch
Duration: October 7 to October 12, 2004
A radio wave watch receives standard radio waves transmitted from a base station to display the correct time. The visualization of radio waves, which are invisible to the naked eye, is the impetus for the design of these watches, which have a high fashion appeal.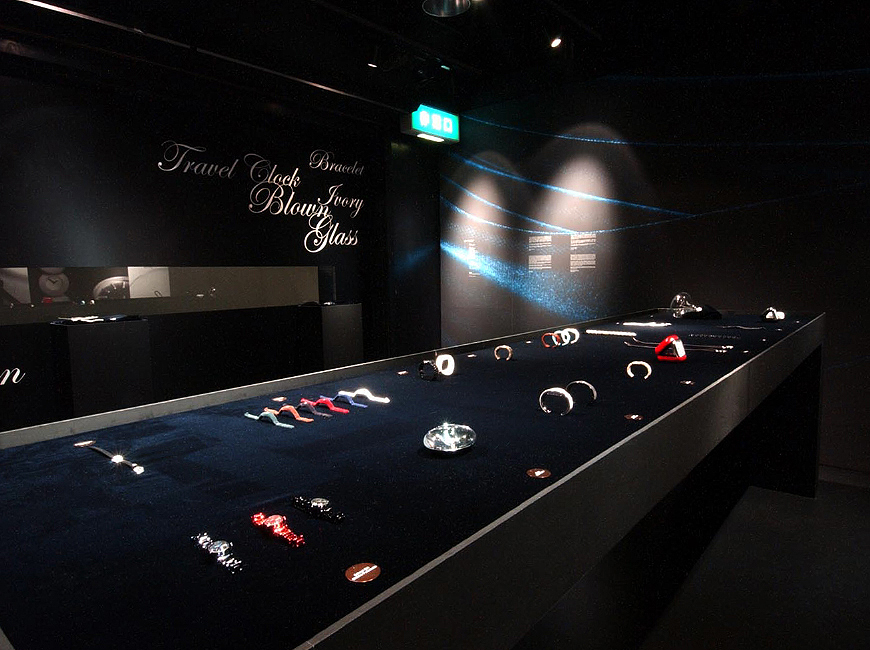 Project Vol.4 Fascination
Duration: November 2 to November 6, 2005
An endeavour to discover a new element of a watch as an ornament that makes people feel good and "fascinated" for no reason.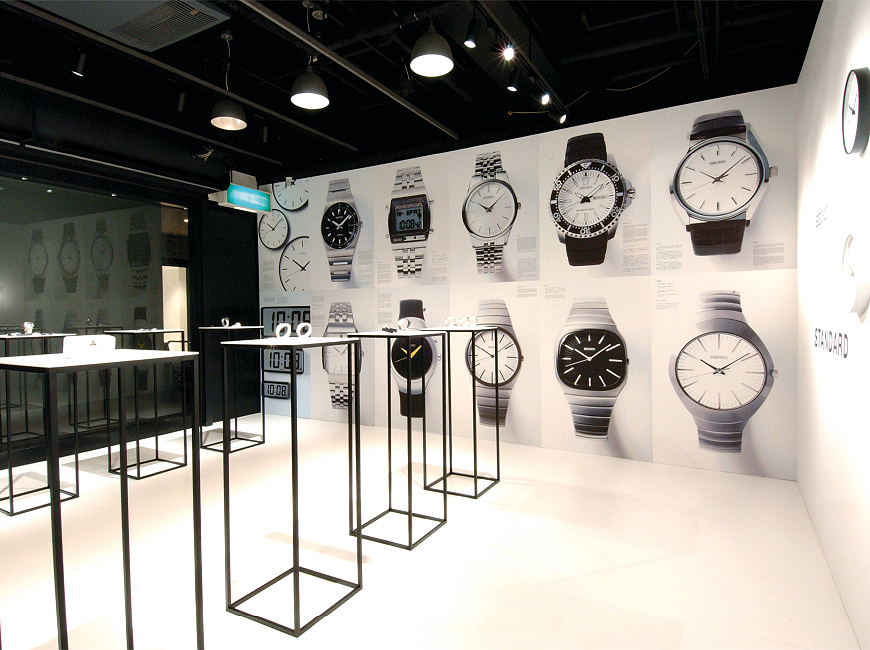 Project Vol.5 STANDARD
Duration: October 31 to November 5, 2006
The standard of timepieces that everyone pictures in their minds, seemingly conservative at first glance, but ultimately irresistible in its appeal, is carefully crafted.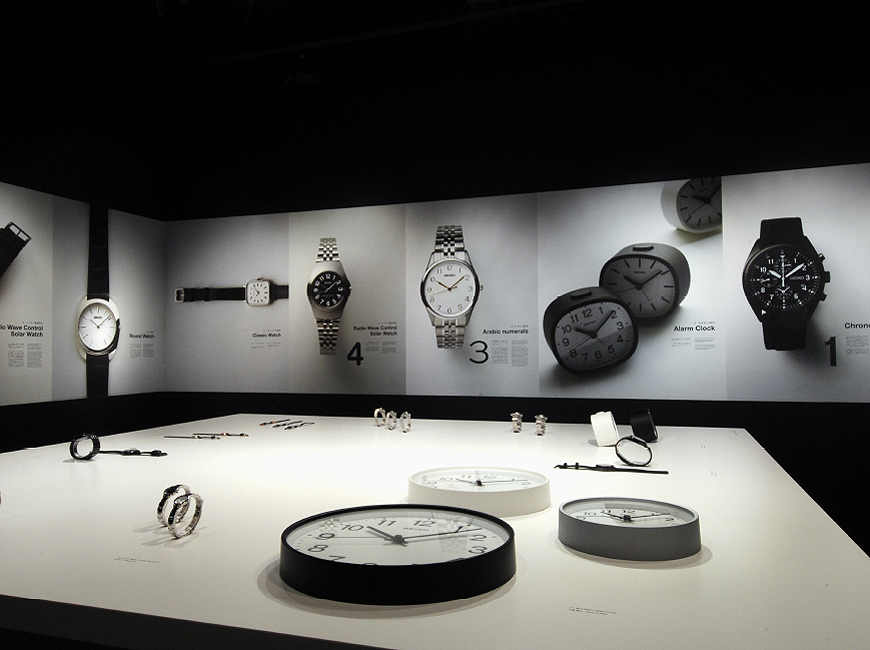 Project Vol.6「STANDARD 2」
Duration: October 31 to November 4, 2007
The task of finding the implicit shape of a timepiece. A standard is an undeviating outline that is commonly traced in everyone's minds.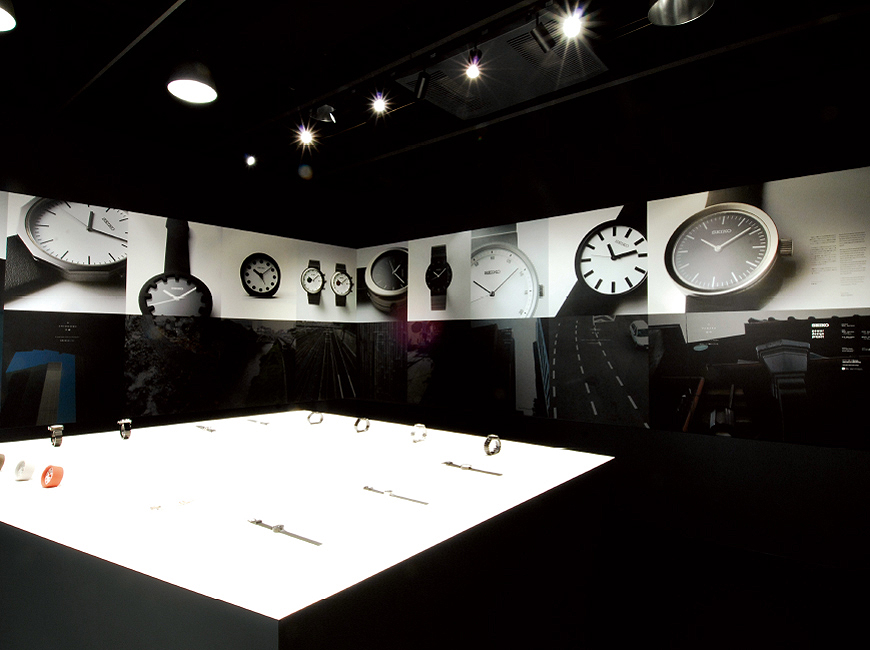 Project Vol.7 TOKYO
Duration: October 30 to November 3, 2008
Rather than the craft-like watches that came to Japan from Europe, these industrially designed watches have the feel of modern-day Tokyo.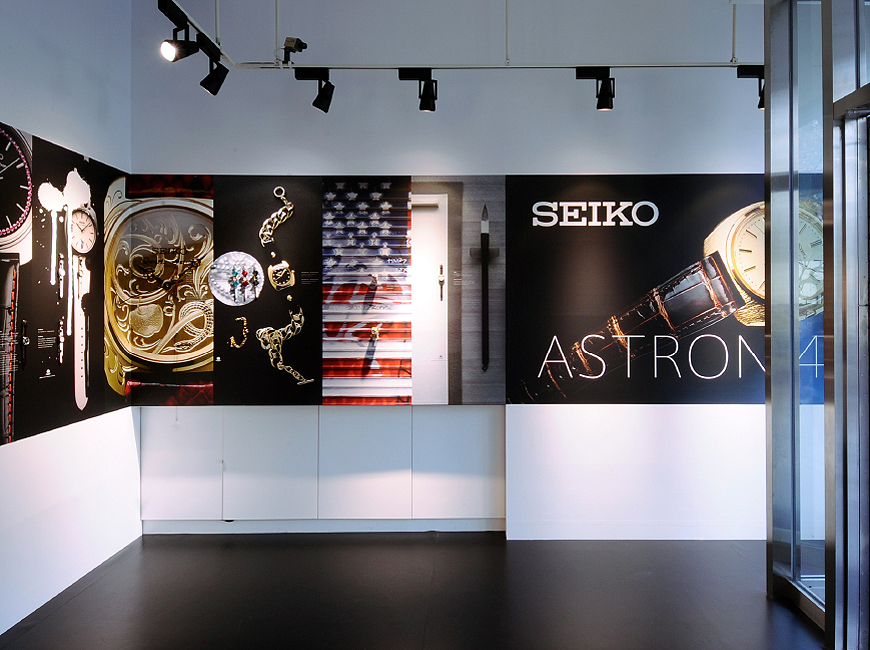 Project Vol.8 Astron 40
Duration: December 1 to December 6, 2009
Forty watches designed to commemorate the 40th anniversary of the Seiko Quartz Astron, the world's first quartz watch, launched in 1969.