That product name may sound familiar to many men in their 40's. The ALBA SPOON is a digital watch that was launched in 1995, which enjoyed great popularity among young people. Its design features many playful touches, which set it apart from the conventional digital watches of the time. How did the development project progress and how did the world accept this product? Today, about a quarter century since its release, Toshiaki Kume and Takeshi Wada, who were members of the design team, share their opinions. (January 27, 2020)
The start of the project: Who is the target?
Kume: Today, we would like to talk about the ALBA SPOON, released in 1995. The impetus for making this watch was the company's desire to produce a digital watch targeted toward young people, in order to compete with the popular digital watches being produced by competitors back then.
Wada: That's right. It was 1994 when the members from sales, manufacturing, planning, and design departments gathered to start the project.
Kume: For this project, it was important to first establish who the target customers would be before deciding the direction of the design. After many discussions and analyses within the team, we reached the decision to target so-called "sideways-riders," or board-riders. In other words, young people who enjoy board sports such as surfing, skateboarding, and snowboarding as a hobby.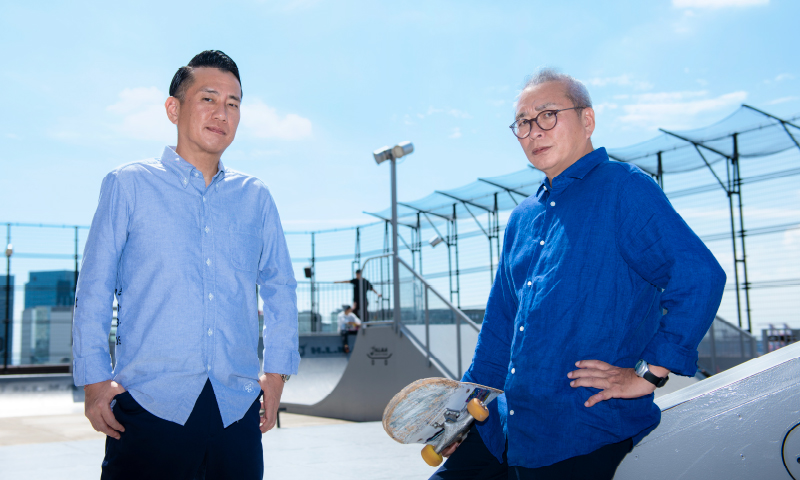 Wada: Unlike now, the image of board-riders back then was of people who were a little rebellious. But then, many of the team members who were assembled for this project were somewhat outlaw-type people within Seiko.
Kume: Yes, I suppose you could say that.
Wada: One very distinctive aspect in the progress of this project was the frequent group interviews we conducted in order to learn the preferences and values of the target customers. We presented our ideas to young people who were board-riders and listened to their opinions.
Wada: The interviews would start after they'd finished their work, so the starting time might be around midnight. It would be 2 or 3 o'clock in the morning by the time we finished an interview. After each interview, the project members would go out for drinks on the pretext of a team meeting.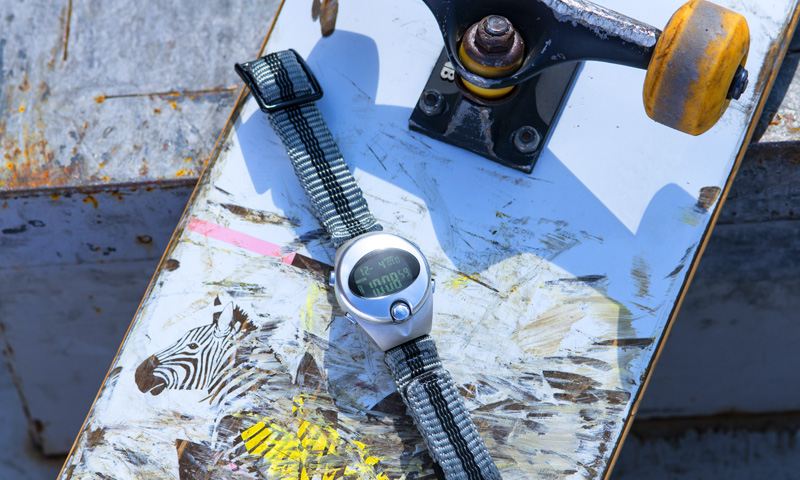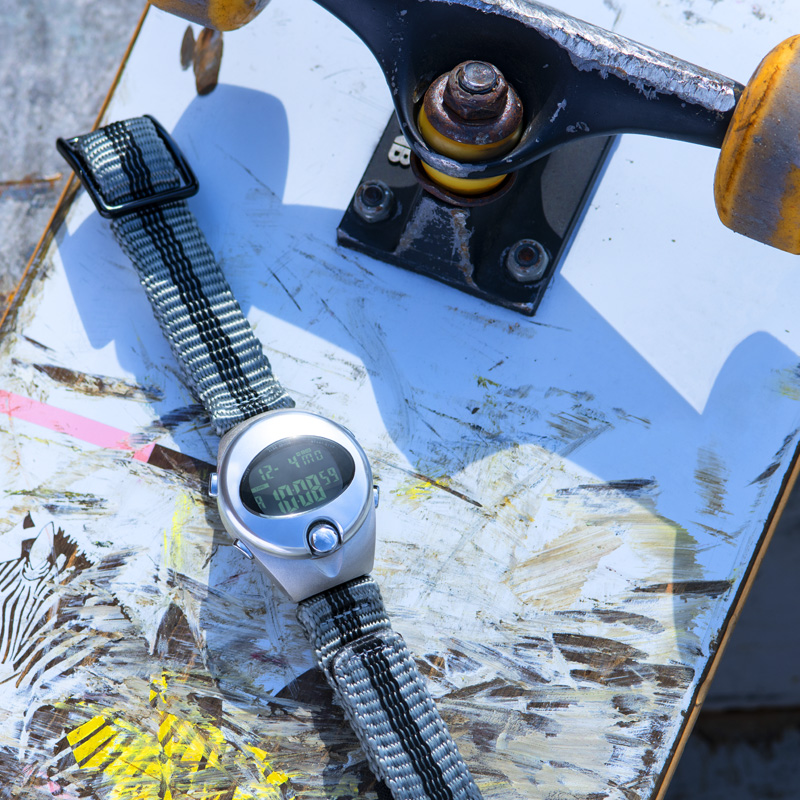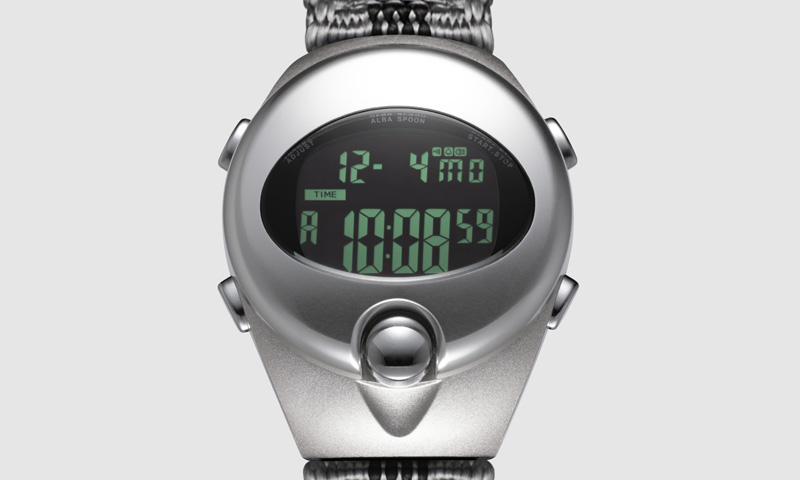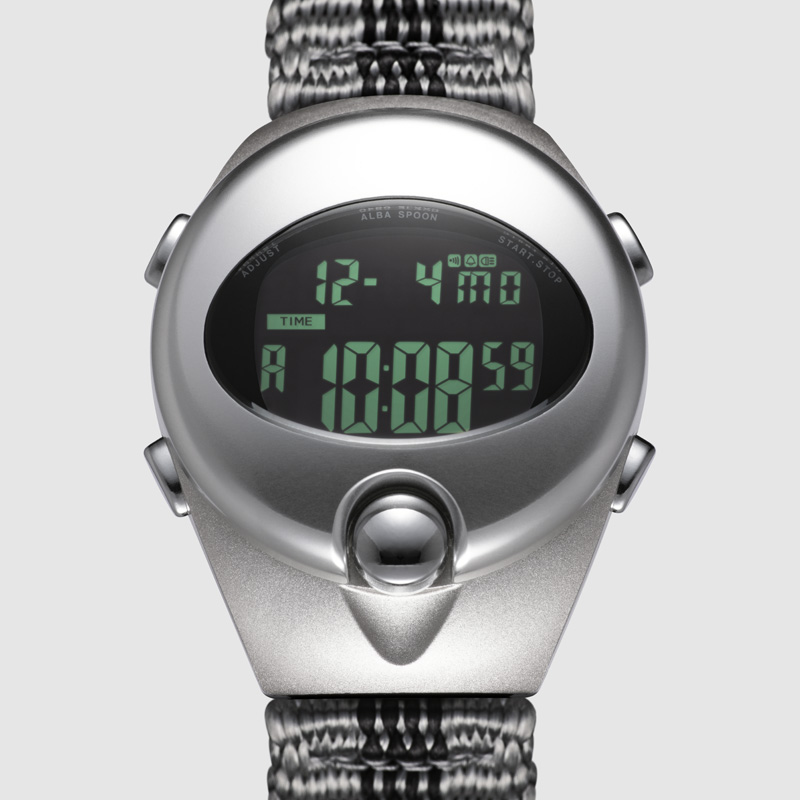 Kume: I would sometimes get upset when I heard the young people's frank opinions. On the other hand, I was able to find out what the target customers really wanted. For example, I learned that some people had the image of a watch as something plump and warm, and that also became the spark of an idea.
Wada: While taking cues from such opinions, a number of designers drew rough sketches.
Kume: About five designers presented their rough sketches and my idea was selected. But actually it wasn't a completely original design. I referred to Japan's first digital watch, launched by Seiko in 1973.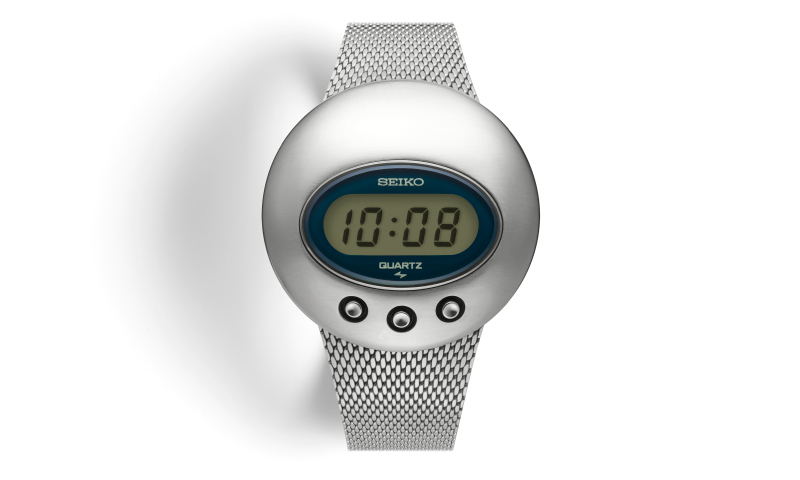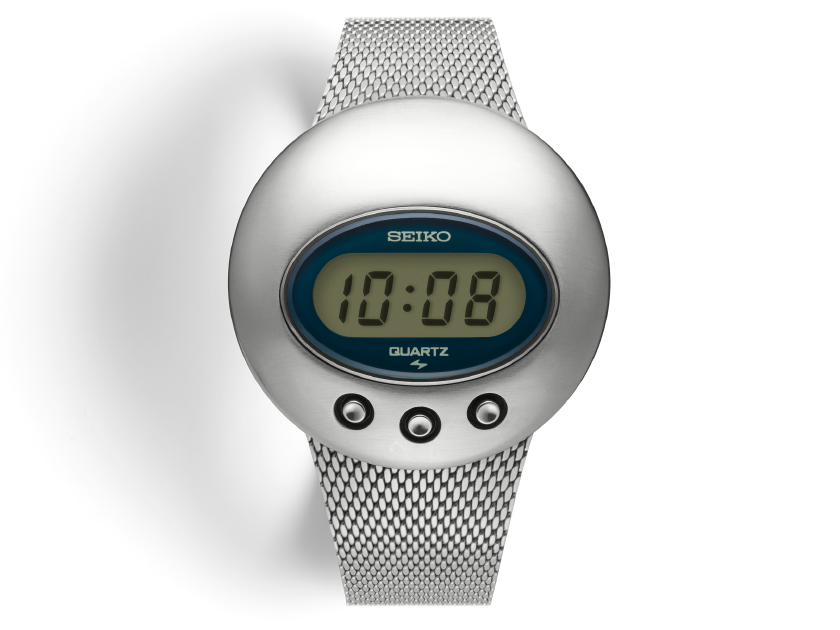 Wada: By utilizing elements of the past watch, this watch is both futuristic and nostalgic. You were aiming for that kind of "retro future" appeal, weren't you?
Kume: Right. I also added a sense of crudity that board-riders had back then. I aimed for a design that the young people we interviewed would look at and not say "Yeah, that's nice," but would involuntarily exclaim "This is hot!" or "You got me!"
Wada: Just a neat and clean design won't receive recognition from either the company or the market.
Kume: Nonetheless, as we listened to the opinions of the target customers, we found out that if the design is too innovative, it will also be rejected. Trying to create something a little bit on the fringe with a touch of playfulness; that is how I worked on the design.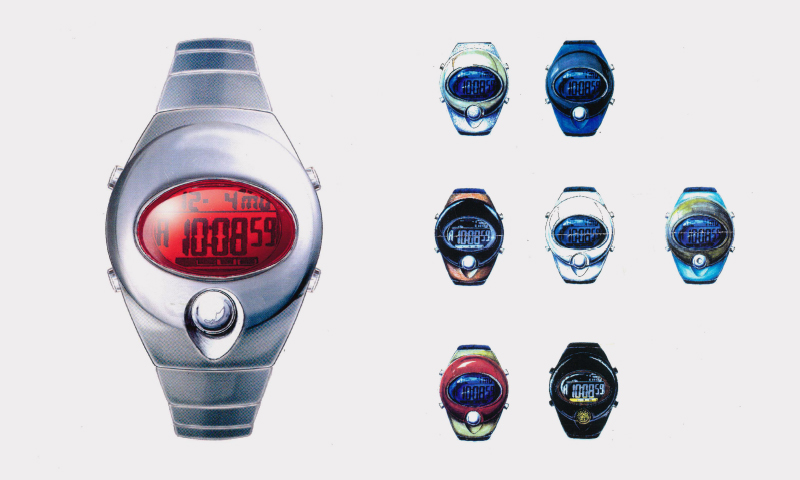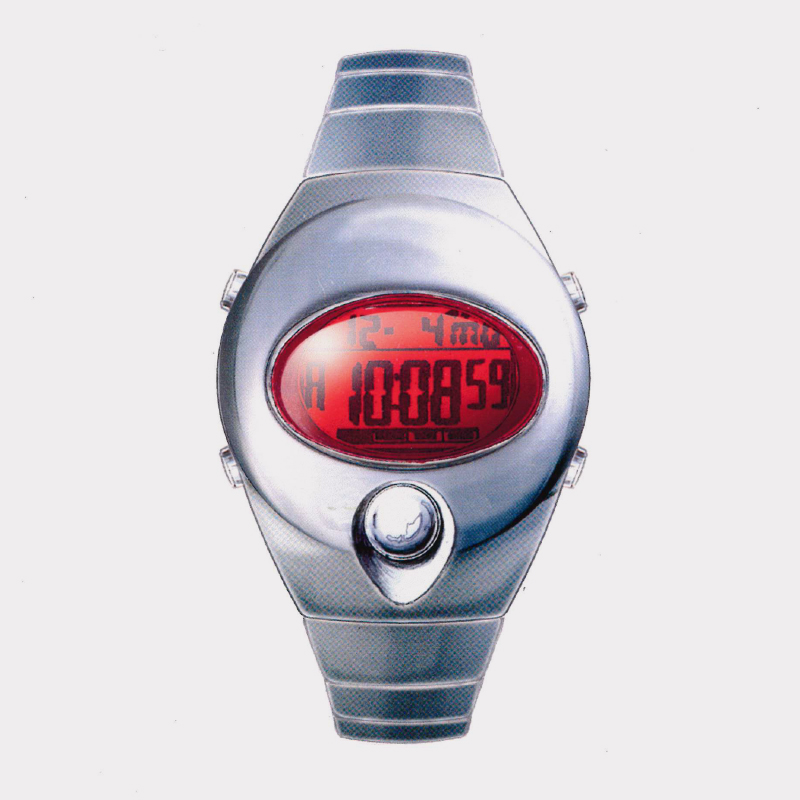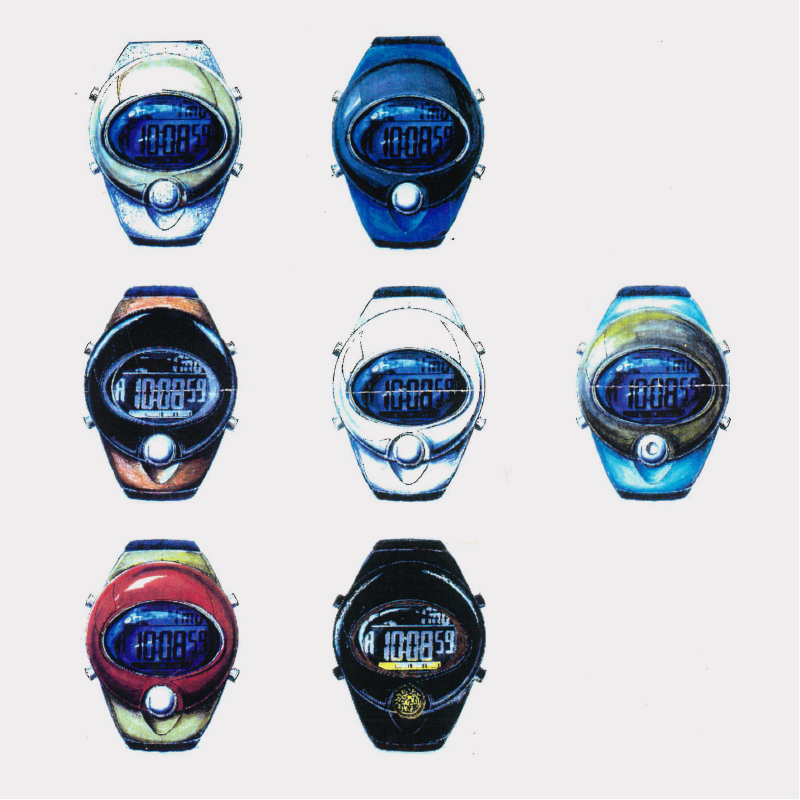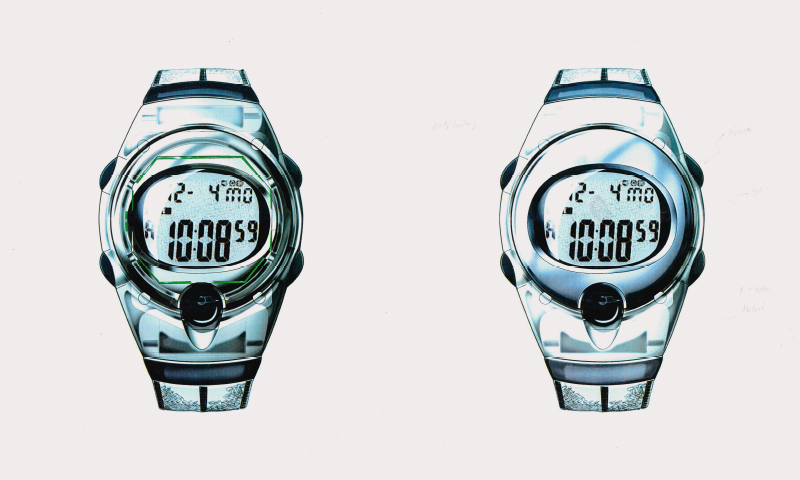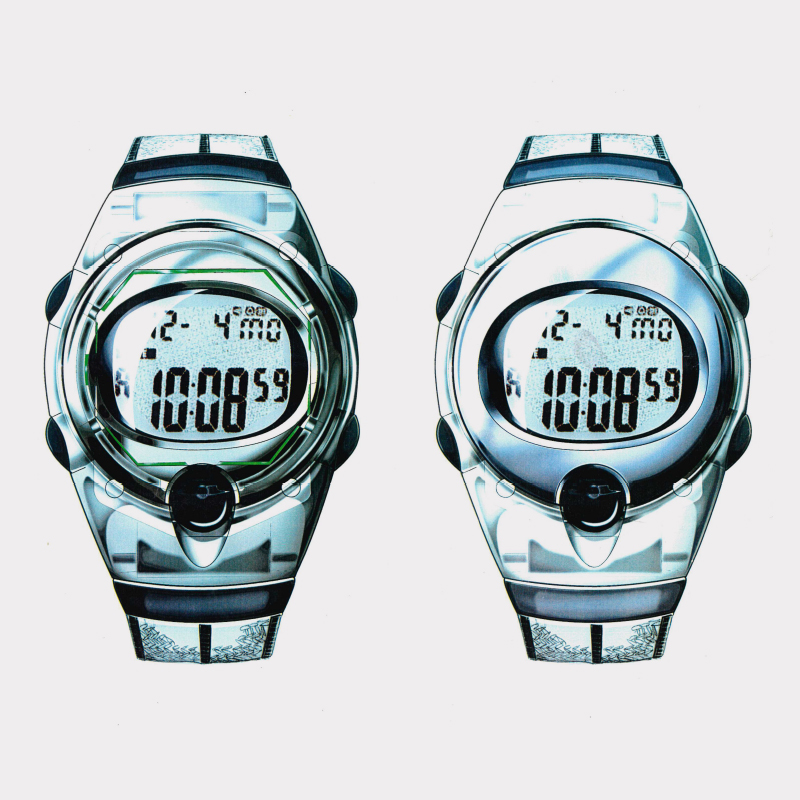 What if we now deconstruct the design of the ALBA SPOON?
Wada: If we say that the designs of our competitors' digital watches were created by fleshing out the design to the outer surfaces, the design of the ALBA SPOON was made by carving pieces off. This point differentiates this watch from the digital watches of our competitors. The indentation on the face is like a pudding scooped out with a spoon. This feature is also incorporated into the name, SPOON.
Kume: I remember that the name "Drop" was one of the candidates midway through development. This was because its shape resembles a drop of water.
Wada: For this project, I was in a position of determining "how well can we make Kume-san's sketches a reality?" rather than the role of a designer. After receiving Kume-san's intuitive and perplexing ideas on the image, such as "This portion flashes," and "This portion is rounded like a drop," all the members figured out a way to materialize these ideas.
Kume: I draw sketches almost without considering structure. I guess Wada-san and the other members had a lot of trouble.
Wada: For example, this red part covering the area surrounding the liquid crystal uses aluminum with hardened alumite finishing. This material was rare back then, so I remember consulting on numerous occasions with the manufacturer about how to make it possible.
Kume: The objectives were to improve durability as well as to increase the color variations. From the beginning we already had decided to use red for the first model and different colors for the successive ones.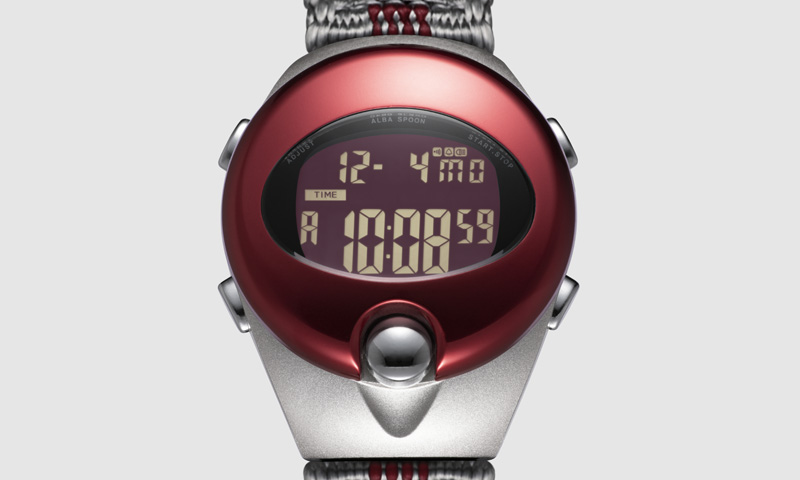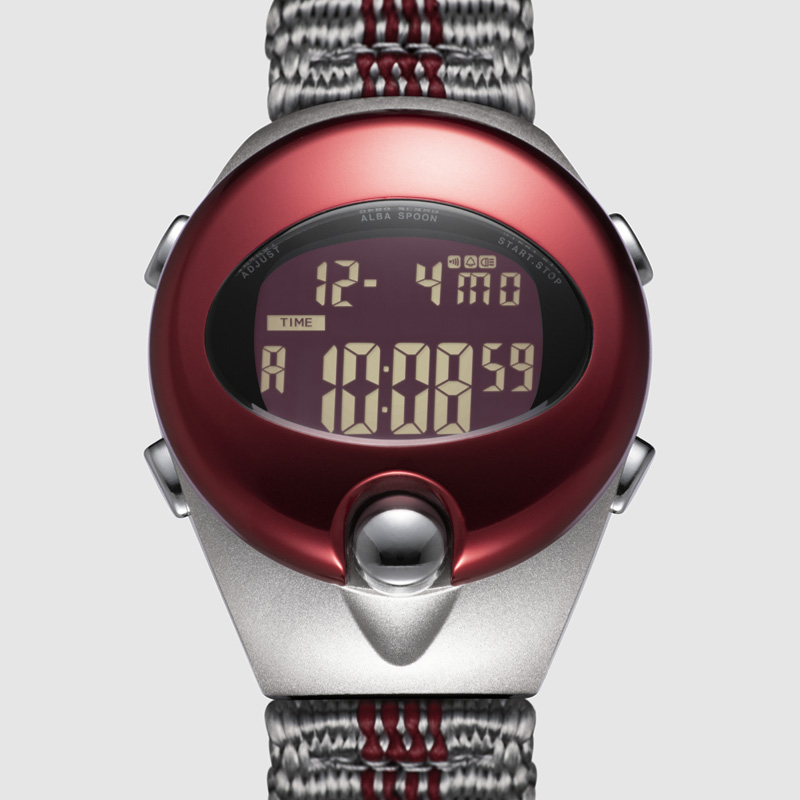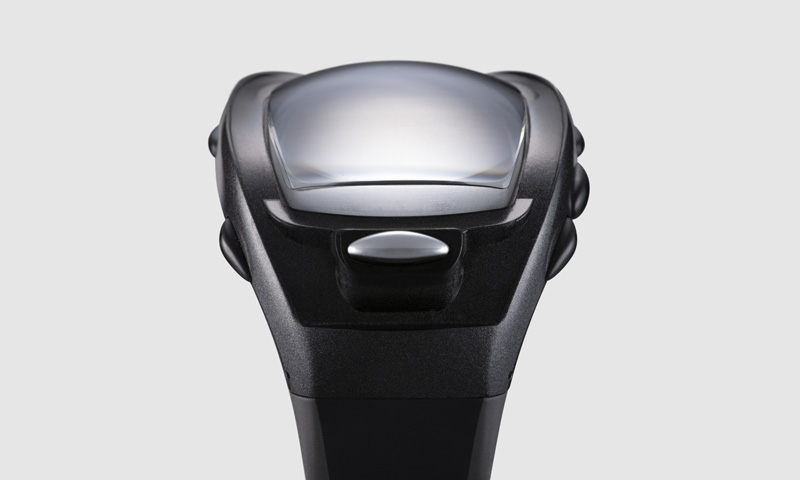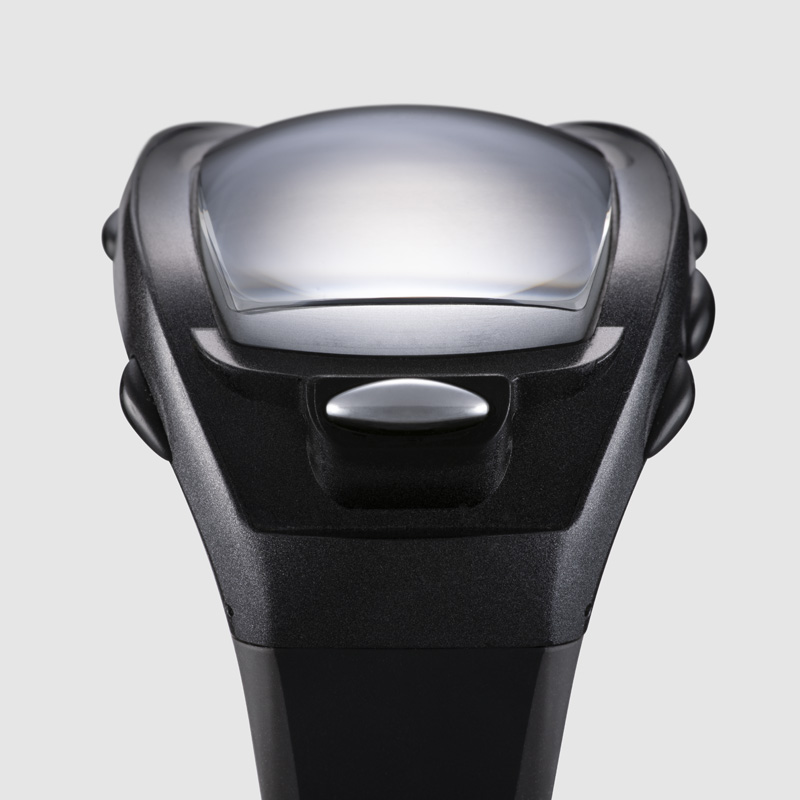 Wada: This front glass is also very special and is about 8 mm thick. It was also quite difficult to get the manufacturer to produce glass of this thickness.
Kume: This curved glass makes the watch look bulky. I just wanted to emphasize roundness in the product as a whole.
Wada: The display uses STN (super-twisted nematic display) liquid crystal, which was also used for mobile phones back then. We used this system to widen the viewing angle and to enhance legibility.
Kume: The ALBA SPOON has a distinctive design, but it really took many technological innovations and efforts to realize this design. We were able to succeed due to the know-how and persistence of the engineers in the project team.
Wada: That's very true. This result was achieved by the designers, engineers, and project members from marketing and other departments working together toward the same goal, while immersing themselves in their professional areas.
"Can such watch ever sell?": How did this watch defy expectations?
Wada: The ALBA SPOON achieved huge success, with just the first model selling a million pieces. But before the launch, some people in the company actually expressed their doubts, asking "Do you really think we'll be able to sell this thing you're making?"
Kume: Maybe it was good that we pursued a type of appeal different from that of an orthodox watch. It's also different from competitors' digital watches. It has a quite unique design compared with ordinary watches.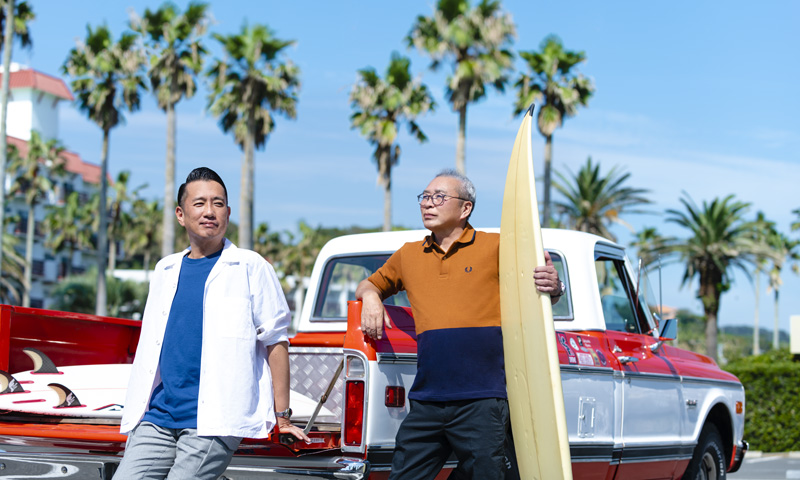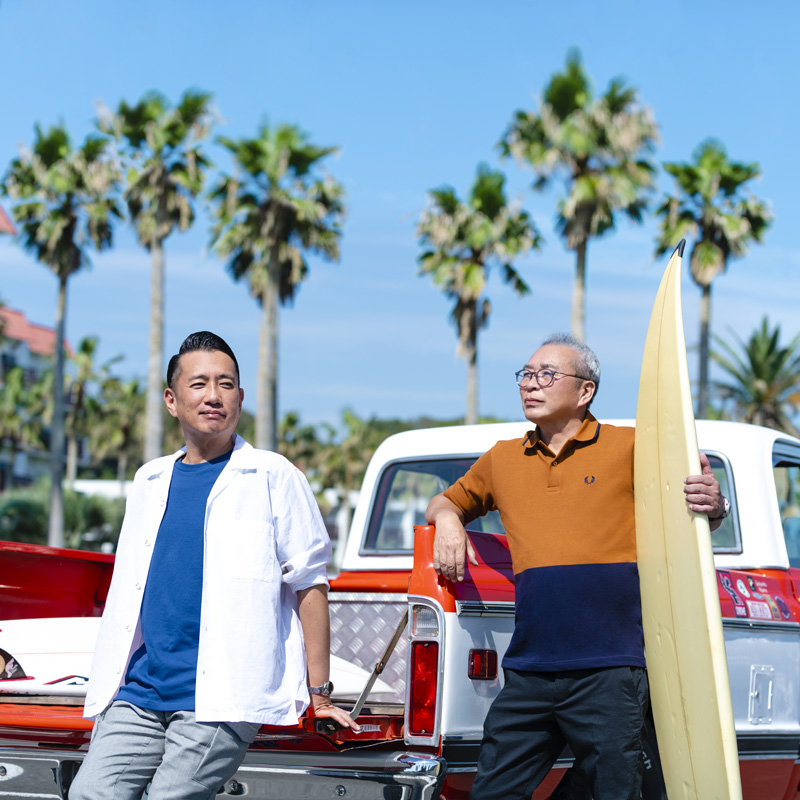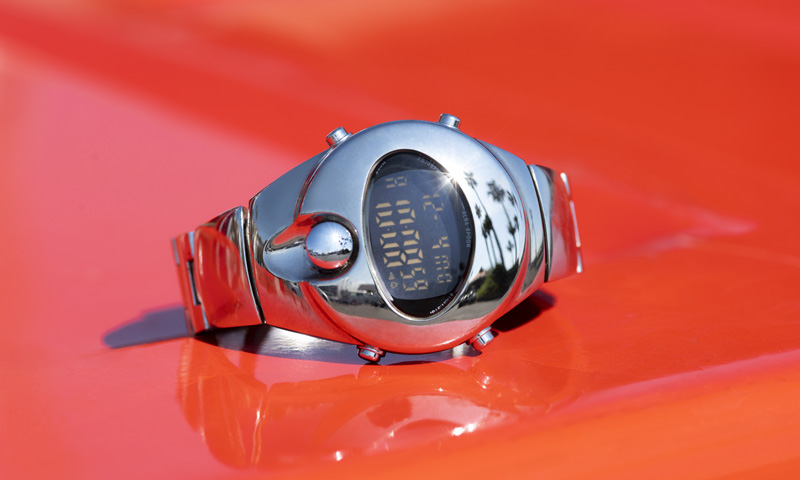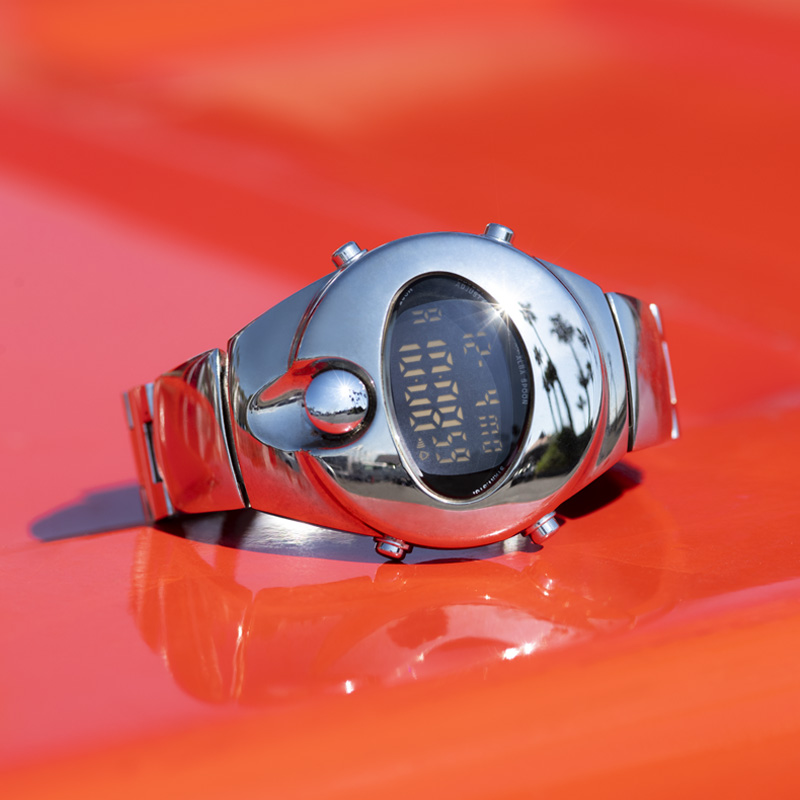 Wada: The watch sold well and we received an award from the company. And then we went out for drinks again and raised the roof.
Kume: After that, we released a number of variations successively. These also enjoyed popularity. We placed advertisements in boys' magazines, which got people talking again. It became an increasingly popular line of watches. There were also a lot of knock-off products on the market back then.
Wada: In the group interviews, we had a variety of frank remarks made to our faces, which was at times quite vexing. Nonetheless, we also received a lot of useful hints that made so much sense to us. Because we utilized those opinions and developed them into the designs, we were able to produce a product that provided the target customers with fun and surprises.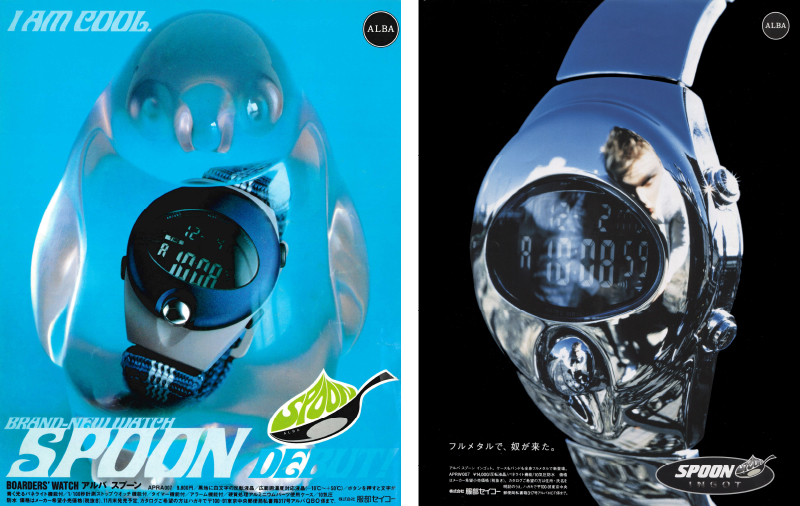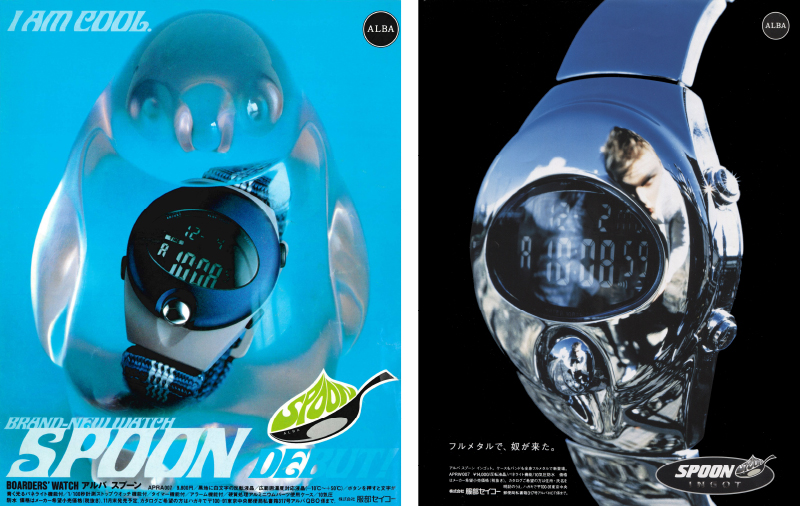 Kume: Back then, surfing was a hobby of mine. In a sense, I was one of those "sideways-riders." And so, many times during the interviews I actually agreed with the opinions and thought "You have a point there!"
Wada: I see.
Kume: We produced many kinds of variations, but my personal favorite model is this one using a polyurethane band (APRA033). The reason is that this one has the simplest design. I think it also did pretty well in terms of sales.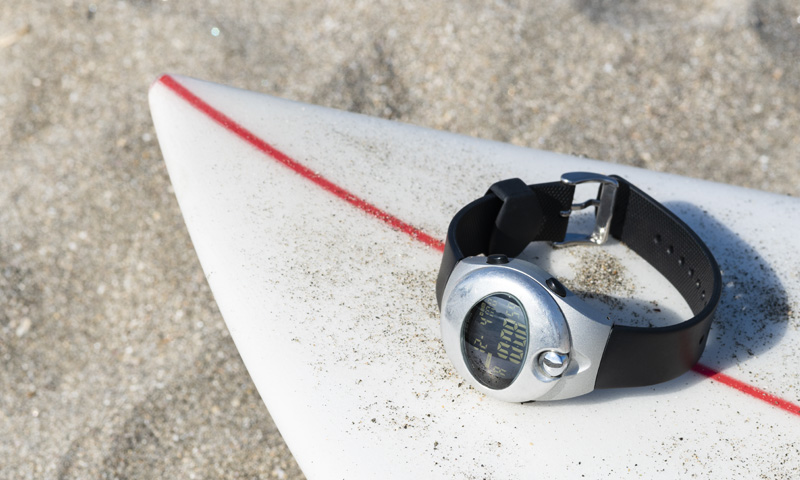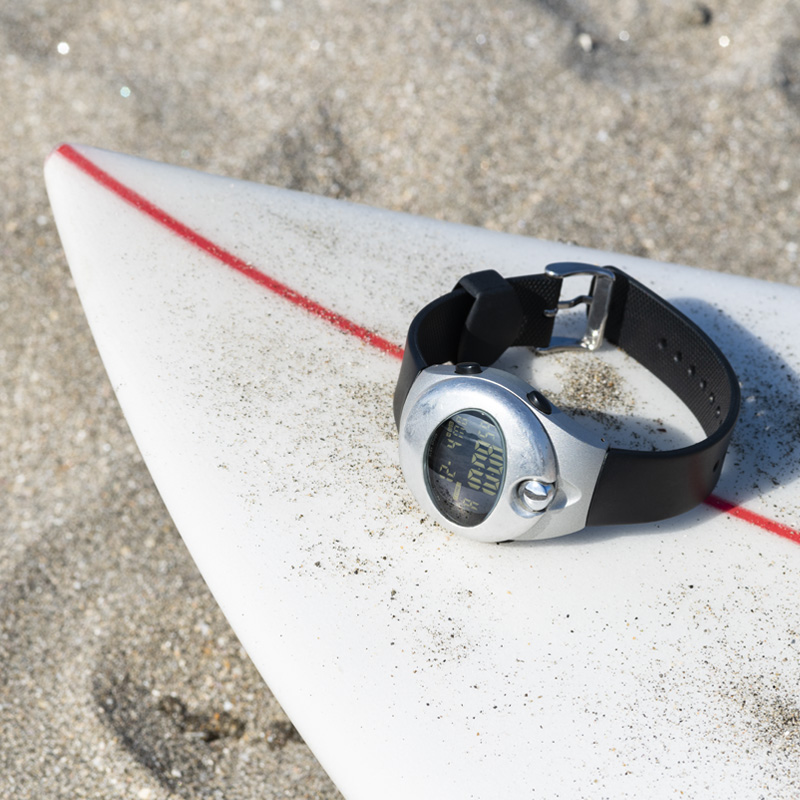 Kume: We purposely made scratches on the aluminum bezel surrounding the display. This was to get rid of the feeling of a brand-new product, but it was hard to mass produce them, because the degree of scratching varies from one piece to another.
Wada: If I were to pick one other model that has impressed me, that would be the model launched in 1999 and produced in collaboration with a certain musician. It was when people were talking about the millennium, and the watch was programmed to show a "mysterious display" instead of the time at the moment when the date changed to January 1, 2001.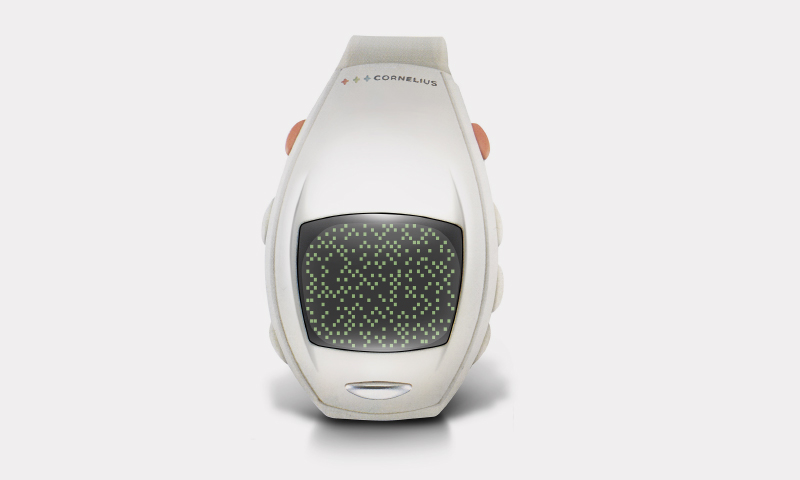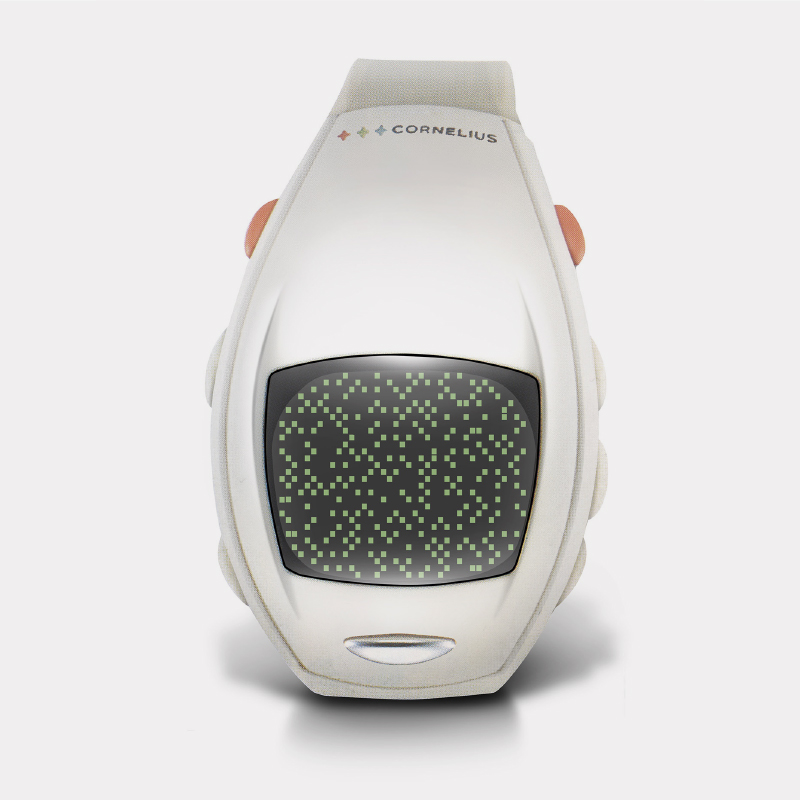 Kume: Yes, I remember that. We could talk forever about the ALBA SPOON. Just like this, back then the young project members would gather and have fun discussing things until late at night. Looking at the product, the target customers might have caught a glimpse of the enjoyment the project members had in creating it, and that may have touched their hearts.
Wada: Of course, there is a need for orthodox watches. But when we look back on Seiko's history, we see playful or edgy watches popping up from time to time. That DNA is still being passed down today. Seiko will continue to create products with edgy designs that inspire people. We hope everyone will look forward to it.