Introduced in 1995, Seiko Lukia is one of the few collections by Seiko designed specifically for women. Ever since its launch, Lukia has continued to offer watches that, while practical, also incorporate designs that capture the hearts and minds of women. Lukia designer Rumi Tanaka and product planner Maika Sasaki discuss Lukia's history and their designs. (April 8, 2021)
What Lukia set out to do.
Tanaka: This year (2020), we celebrate 25 years of Lukia. Since its launch in 1995, Lukia has been the watch of choice by many women and has been nurtured by a succession of designers within the company. As director of Lukia design, I, and Ms. Sasaki, who is in charge of product planning, would like to speak on behalf of the Lukia team members about the watch's design and its development since its birth.
Sasaki: It's my pleasure. First, we would like to talk about how Lukia was born and the thoughts that went into its development.
Tanaka: Lukia was launched in 1995, at a time when more women in Japan were working with confidence and independence. Lukia was born with an aim to be part of their daily lives and to be one with their heart and mindset.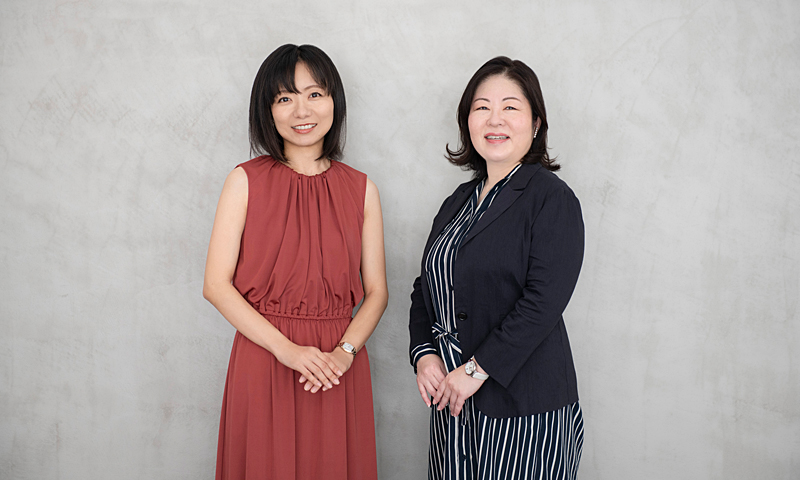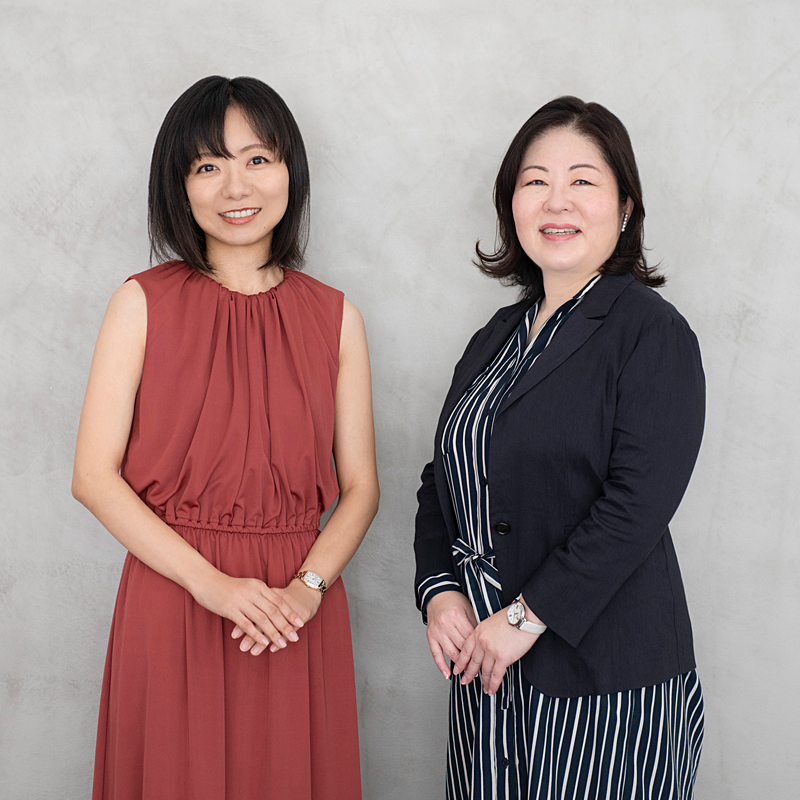 Sasaki: At the time, women's watches were slender and delicate, like accessories. Lukia caused a stir in the Japanese market with its design that combined practicality and a style that wasn't too flashy or showy.
Tanaka: This is one of the first three models of the original Lukia (SSVB001). It has a black dial, which was unusual for a woman's watch at the time. And the most distinctive features are the multi-hands and sub-dials. The design of this model was not aimed at cuteness but rather the "cool" or "charm" of a woman. This first-generation Lukia surely captured the hearts of women of the time.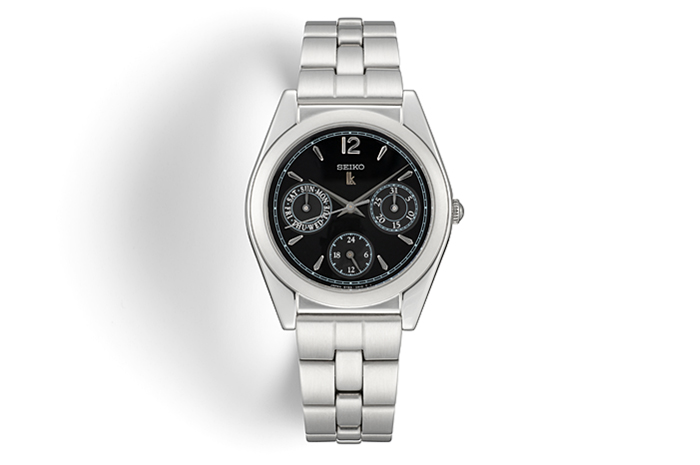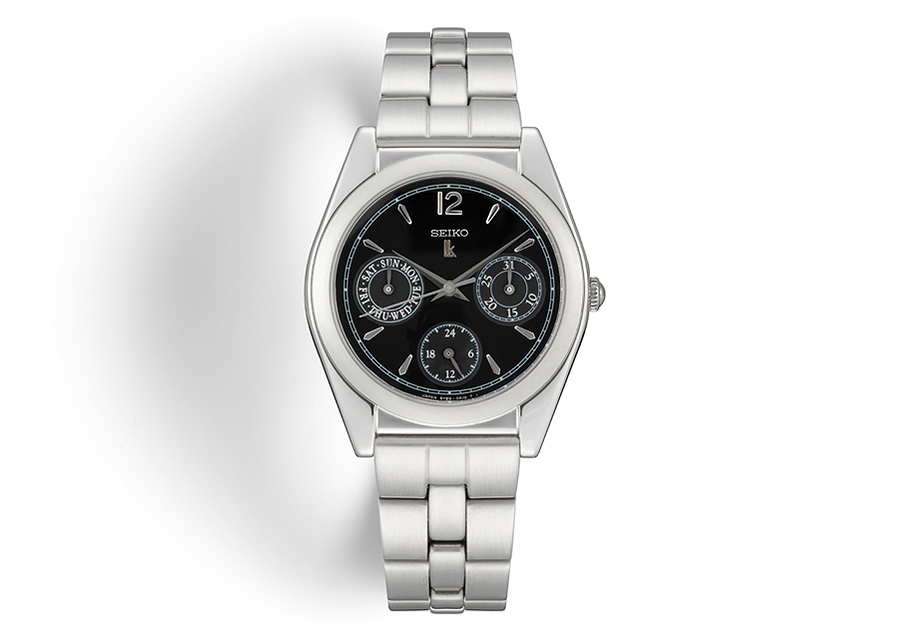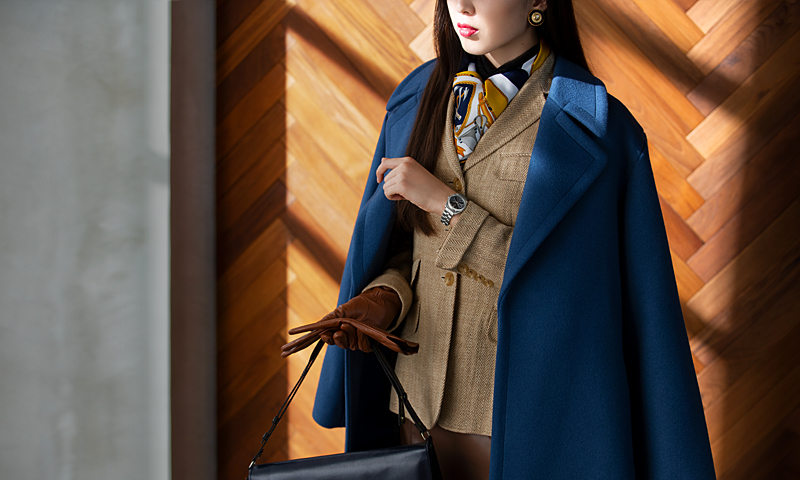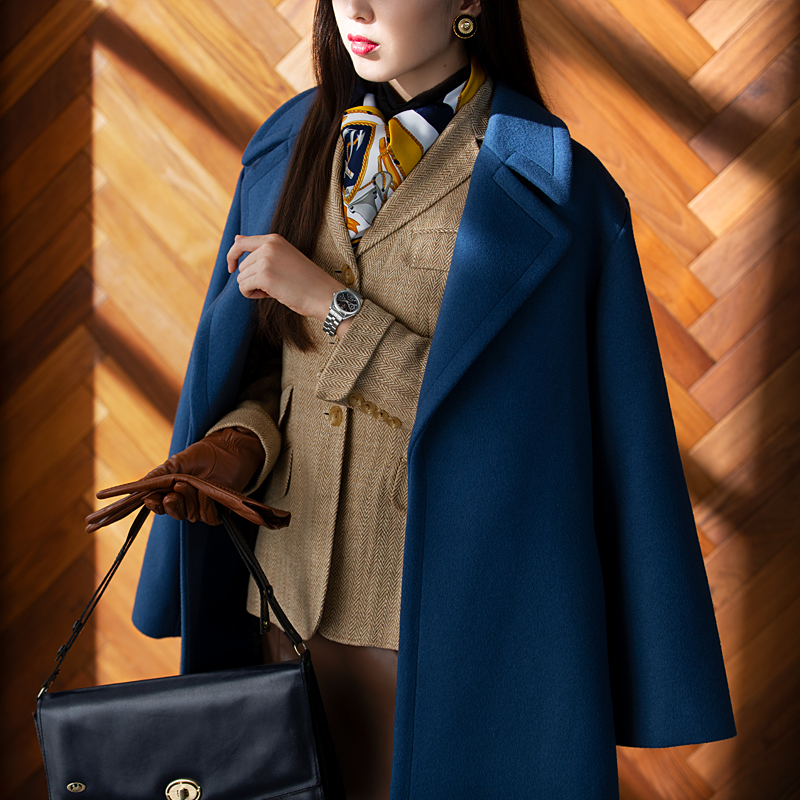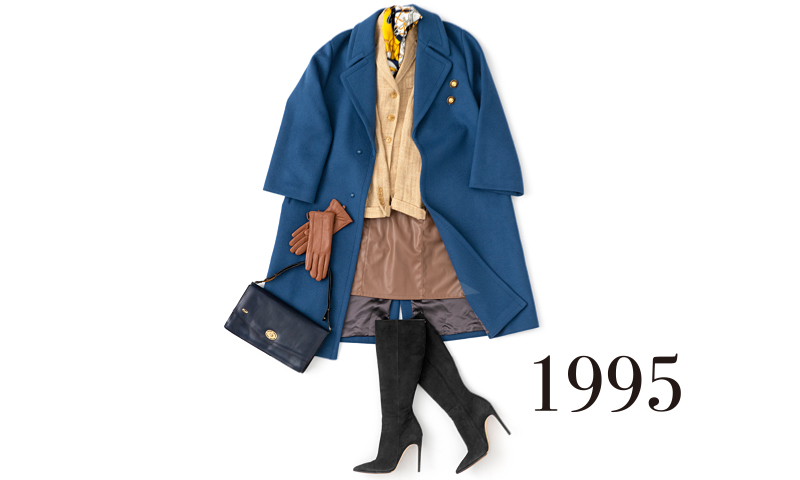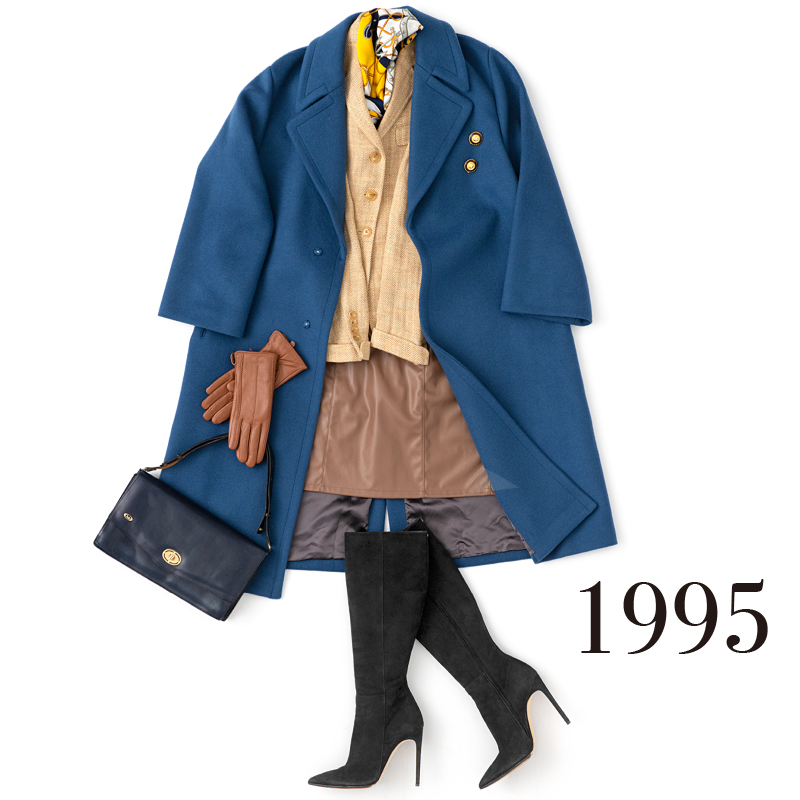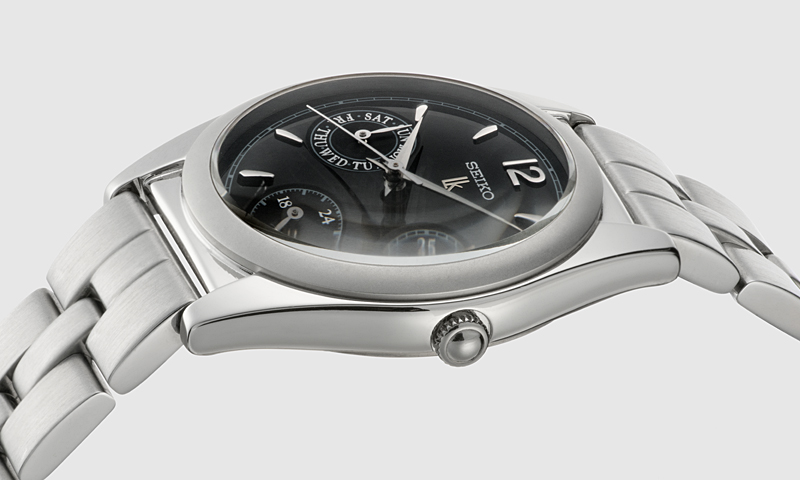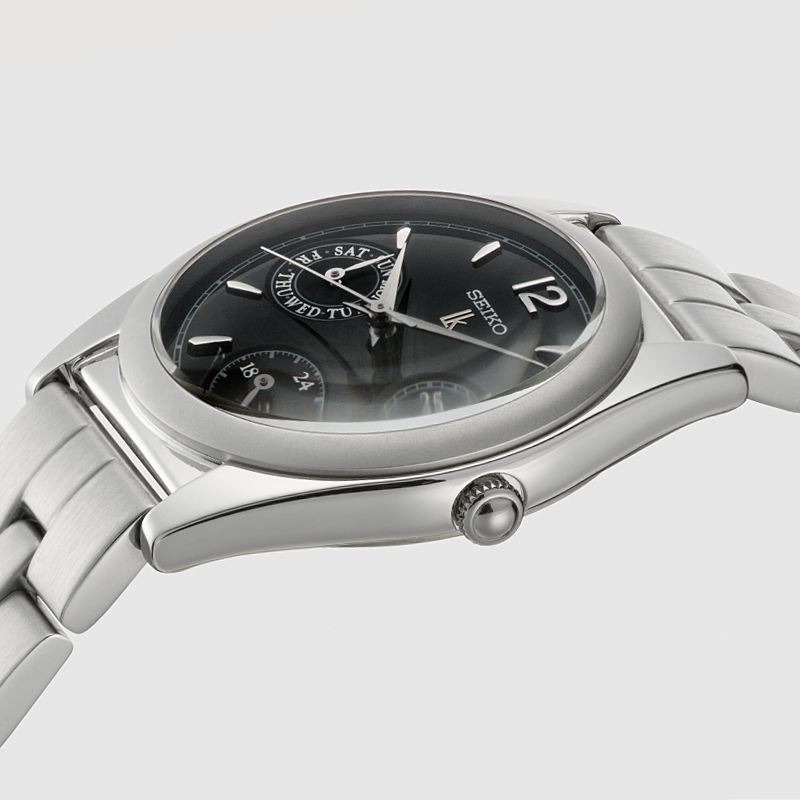 Sasaki: The second series of Lukia watches gained even more popularity. This watch with the red dial is one of them (SSVB015). I feel that many of the design elements from the original of Lukia are incorporated in this watch.
Tanaka: Yes, I agree. The case is sharp and masculine, but in contrast, the dial's Arabic numerals are delicately decorated with serifs (embellishments on the ends of the letters), which gives it a feminine look. The stainless steel bezel is cut with fine lines that bring out its brilliance. Ever since this watch, Lukia has always had a focus on "brilliance."
Sasaki: This idea of incorporating new elements, such as these rather "mannish" designs, into watches for women has been passed down through Lukia watches.
Tanaka: This red dial is another design element symbolic of the collection. As the red dial is combined with a rather masculine case, the watch is not overly feminine. I believe this balance is what resonated with Japanese women at the time.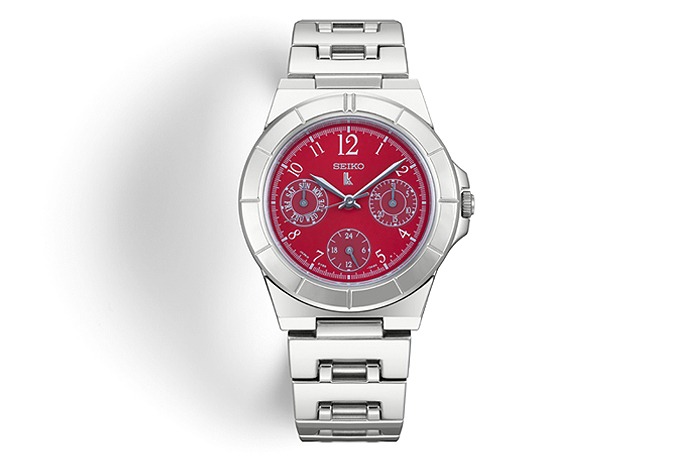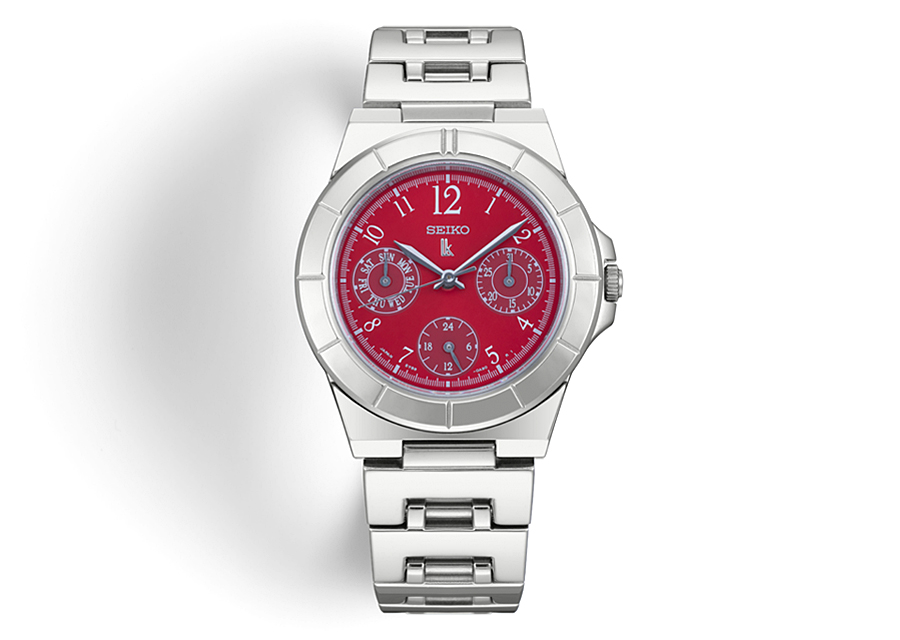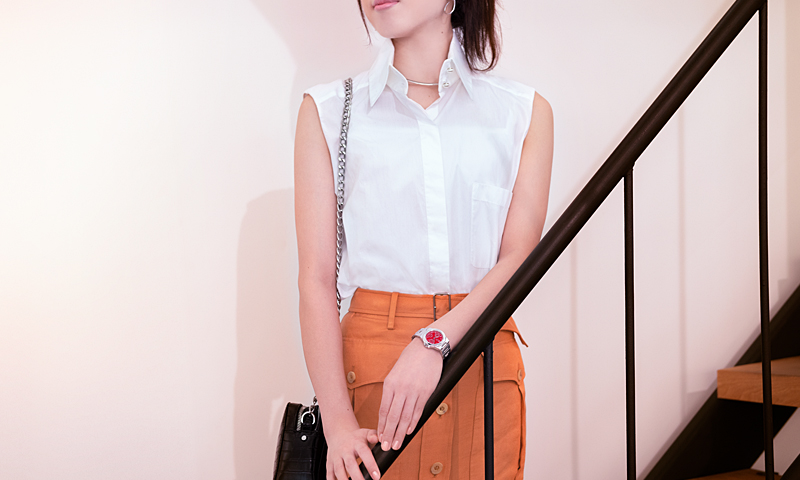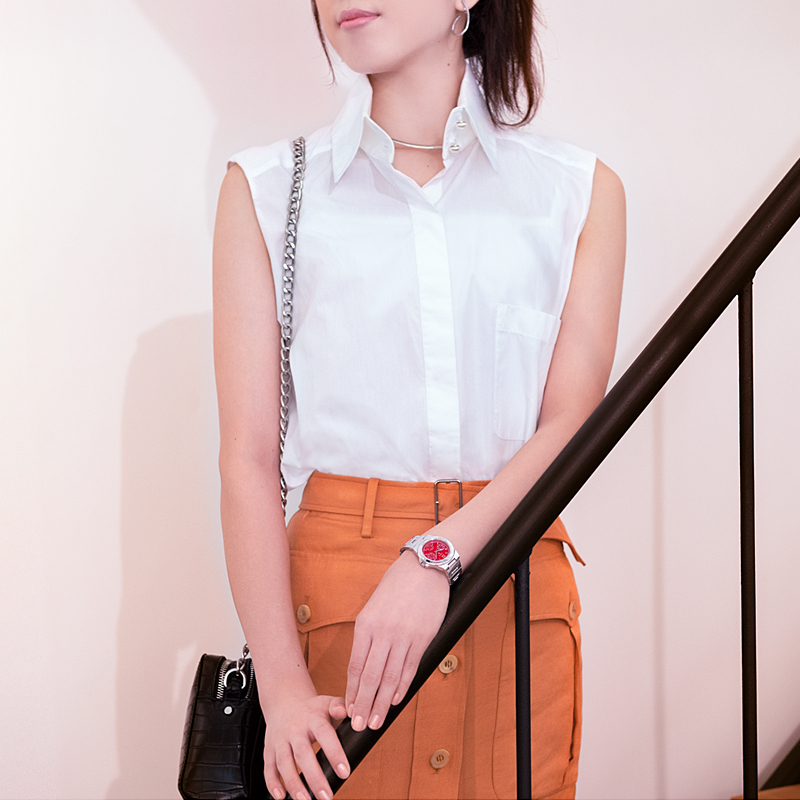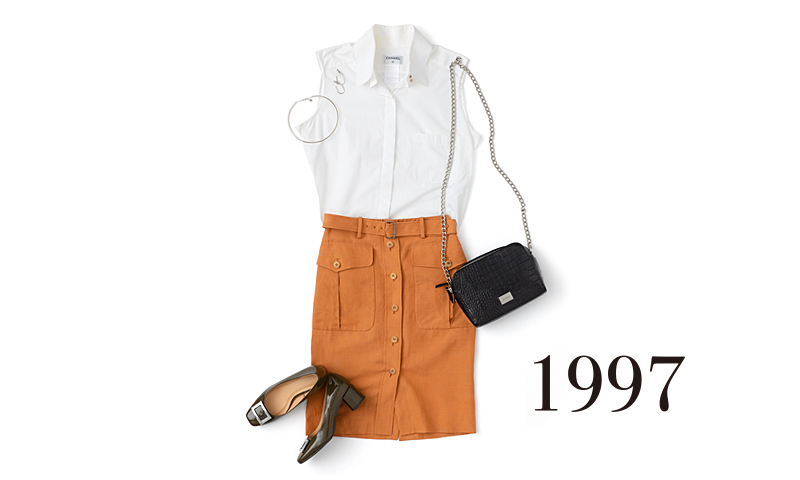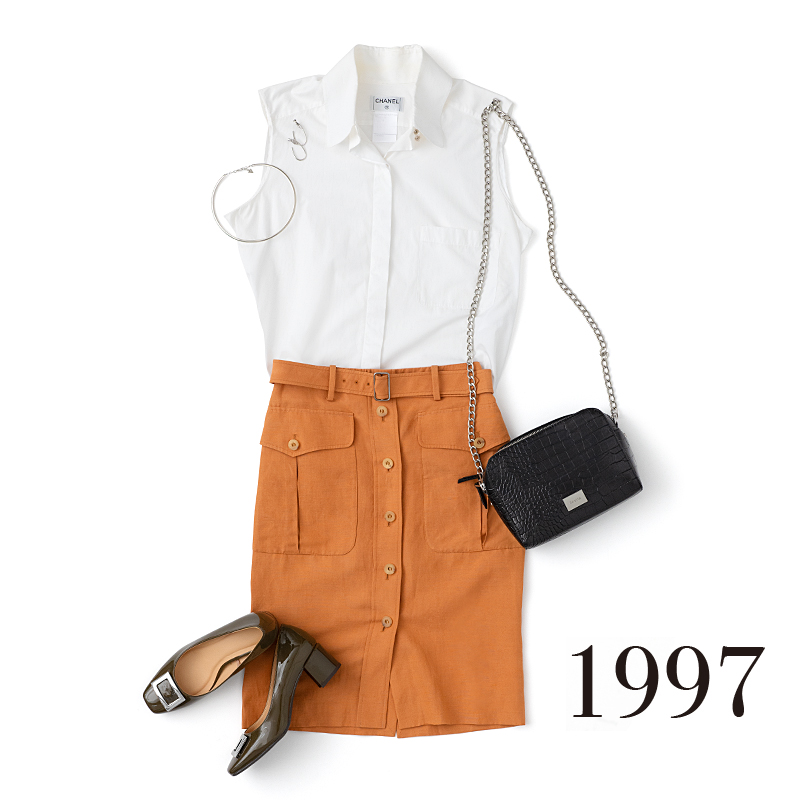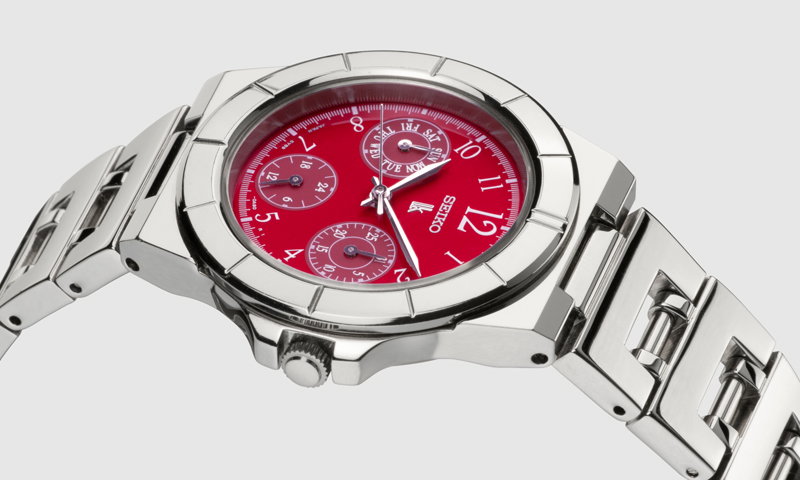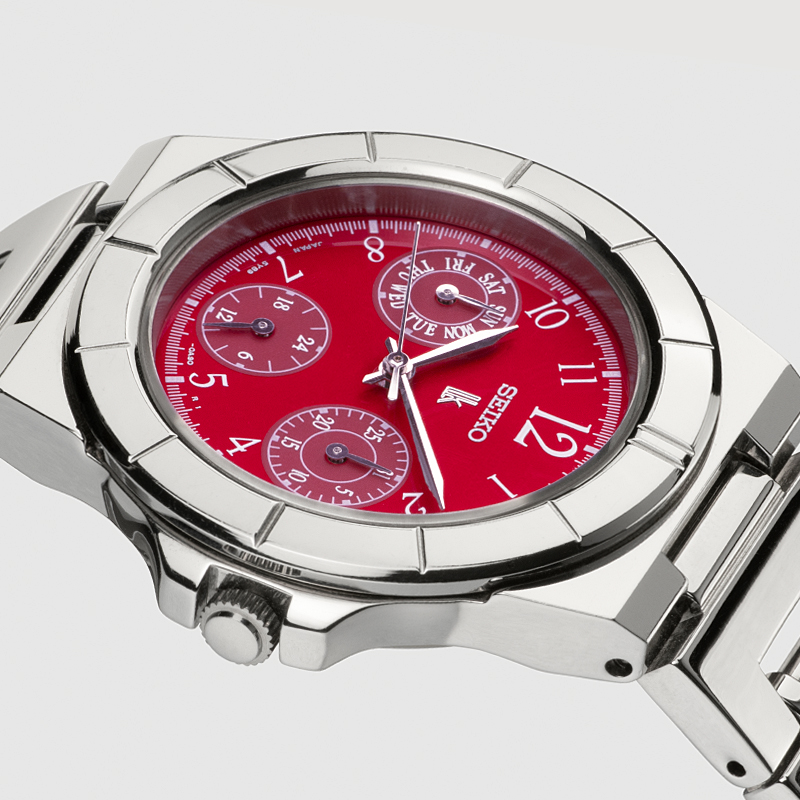 The charm of the Lady Diamond
and the secrets of the Roman numerals.
Tanaka: One series in particular that has performed strongly from 2017 to the present is the Lady Diamond series. What many women aim for nowadays is a sense of maturity, someone who is cooperative, is empathetic and calm. This is what is considered today as charming for a woman, so we wanted to follow this idea and capture it in our design.
Sasaki: Introduced in 2016, this model (SSQV034) features Roman numeral indexes and six diamonds arranged around the dial. The color and shape of the hands and indexes have been designed to be glamorous yet legible.
Tanaka: At the time, the rose-gold color was in high demand, so we took on the challenge of making a rose-gold tone that we thought was appropriate for a "mature" woman. To avoid an overly sweet impression, we carefully considered how much of the rose-gold color to incorporate in the watch and the balance of the color scheme.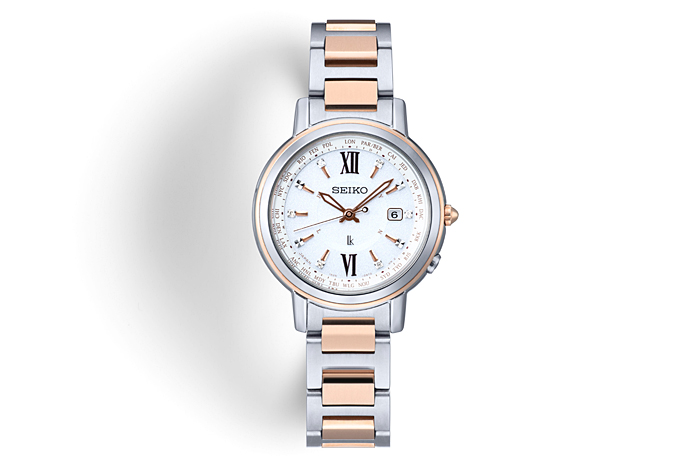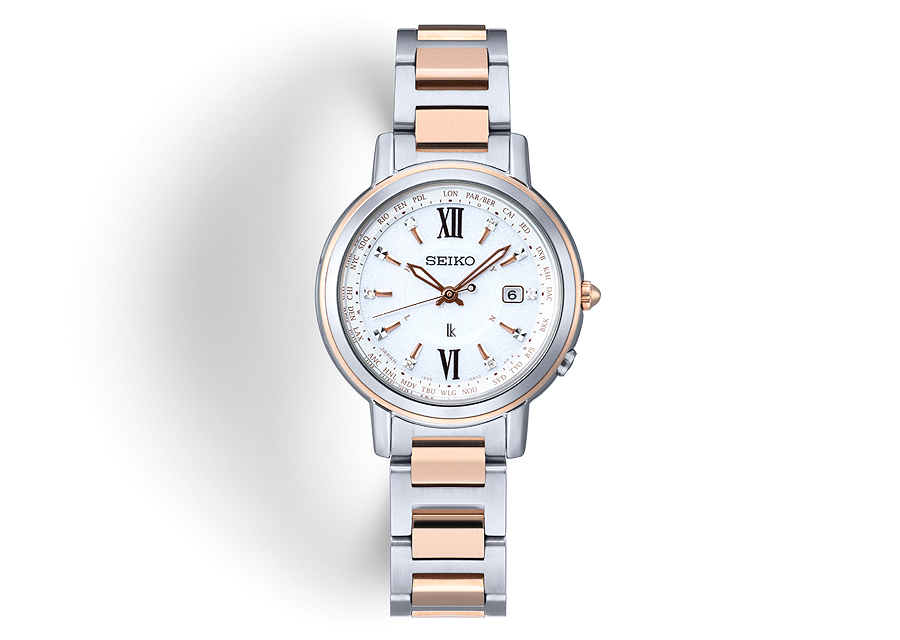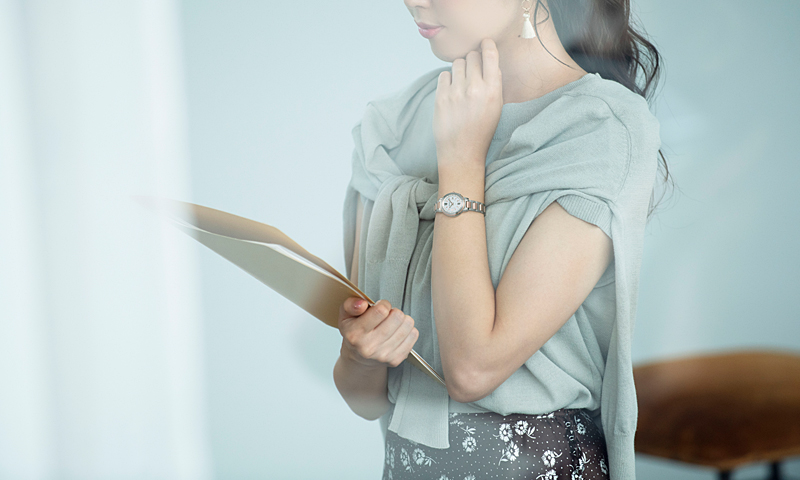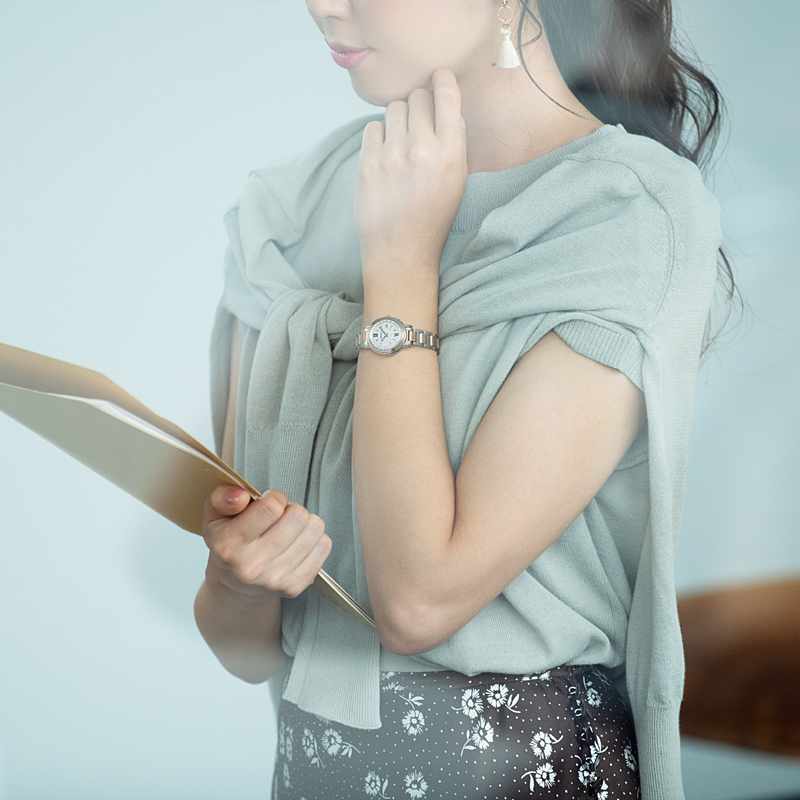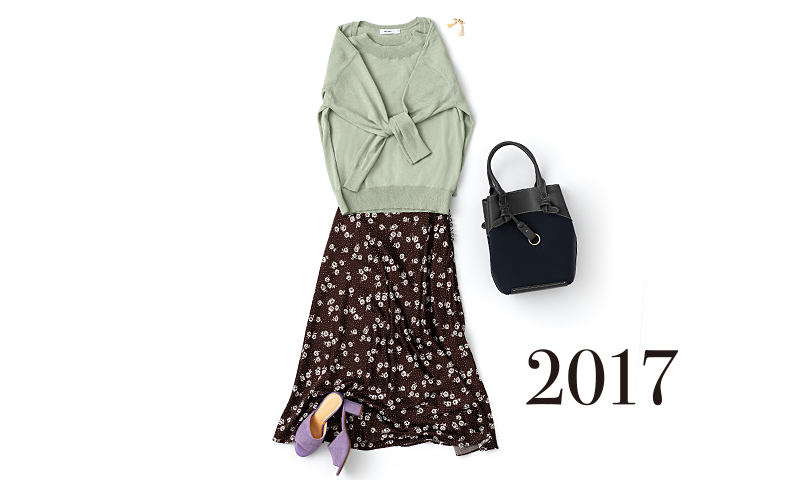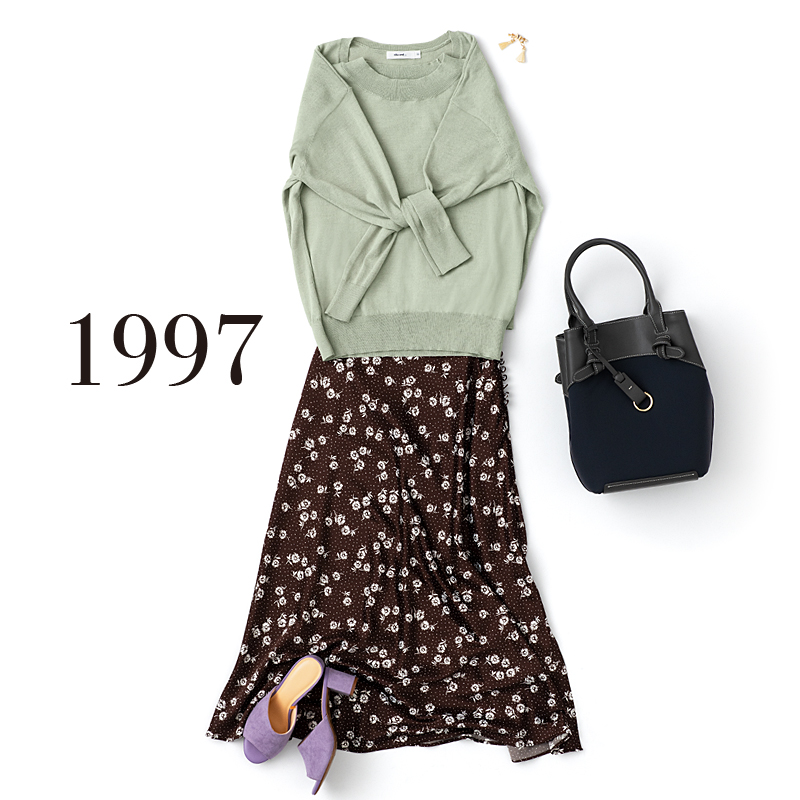 Sasaki: Launched in 2019 and still one of Lukia's main models (SSQW046), this watch features a diamond at the 7 o'clock position. This signifies "lucky seven," but also more than that. As the seven o'clock position is closest to the wearer's heart, we wanted the sparkle of the diamond to be an item that encourages the wearer as they go about their daily lives.
Tanaka: The Roman numerals on the dial are also distinctive. When we had a team discussion, we asked ourselves, "What do you consider to be a quality of a lady?" Very interestingly, someone suggested, "a person who could write a quick thank-you note using a fountain pen." This is how we came up with this original font that looks like it was written with a fountain pen.
Sasaki: That's right. The shape of the dial, the bracelet, and the champagne gold color, which we call Lady Gold, are all combined to create a series of watches that are all very elegant.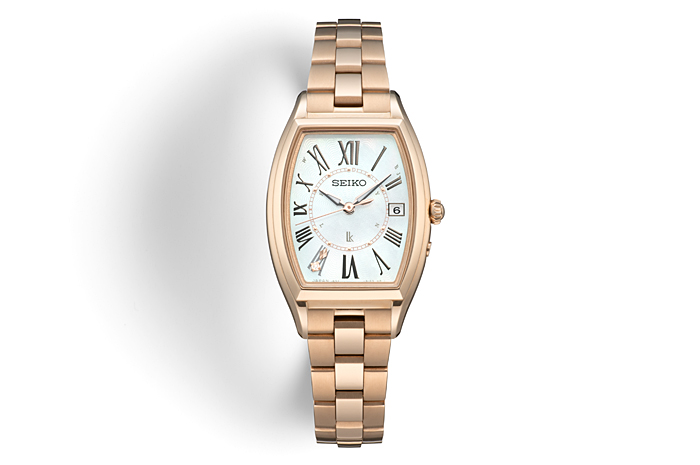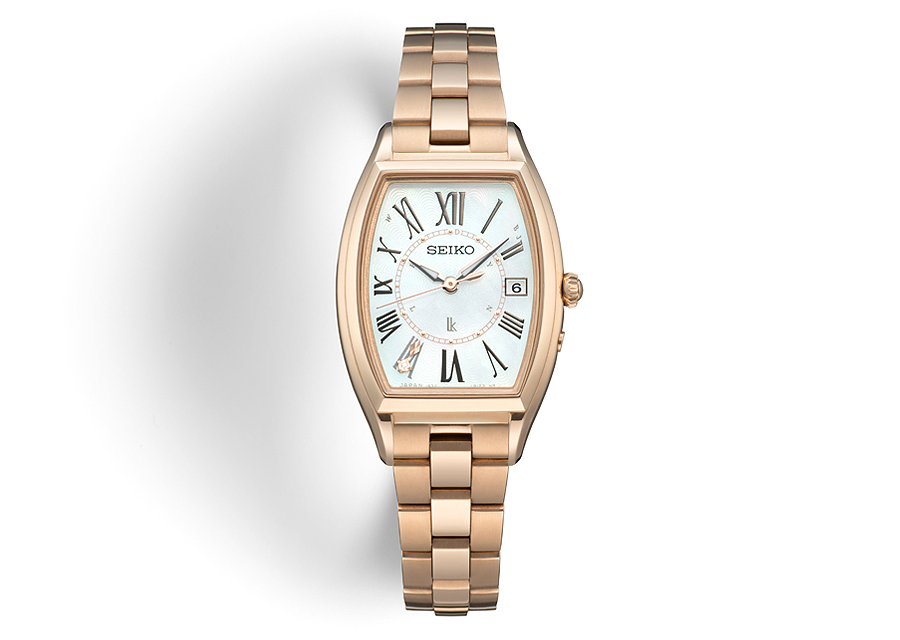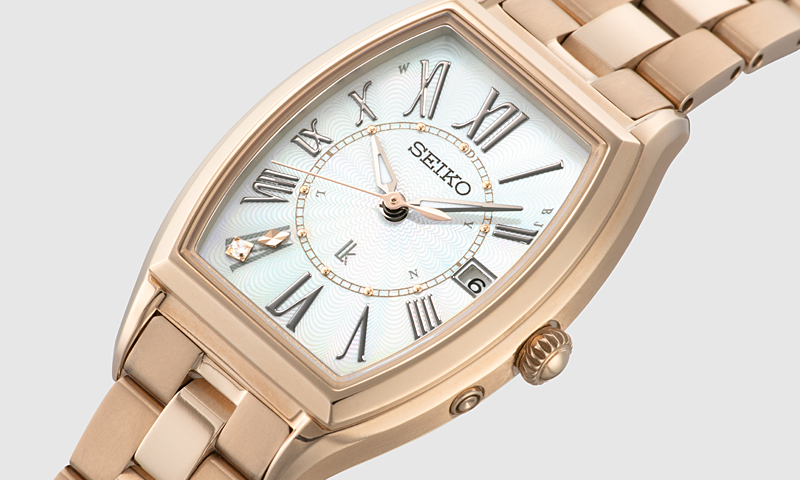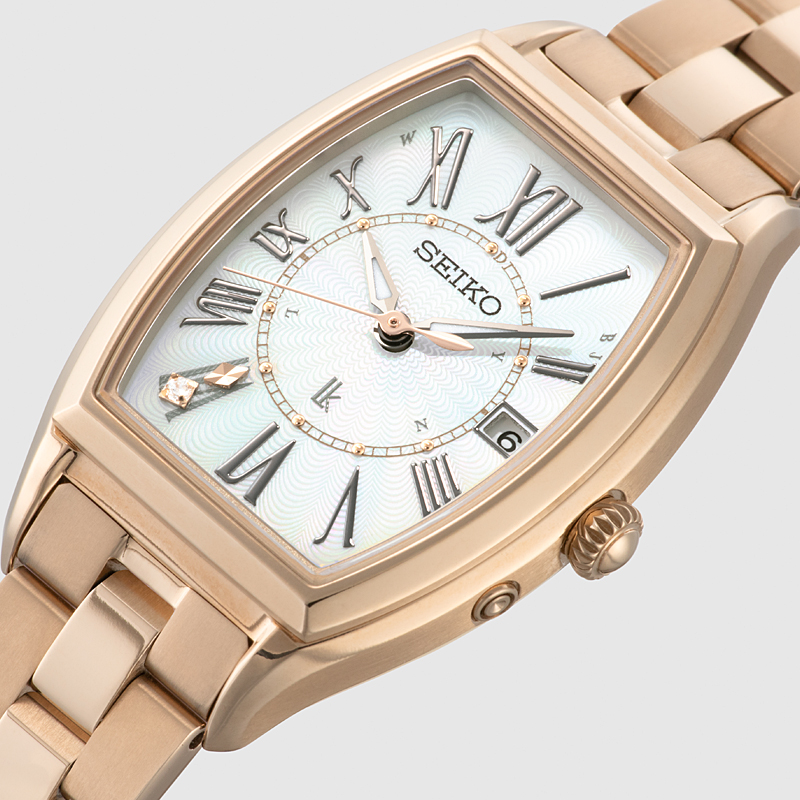 The mechanical Lukia.
Sasaki: In July 2020, we launched a series of watches designed under the concept of "Japanese Beauty from Ginza." Many Lukia watches are solar-powered, but these models are mechanical. Ginza is a place where customers with an eye for beauty come from all over the world. We wanted to convey Japan's sense of beauty through a design inspired by this district.
Tanaka: Each watch's dial color is associated with concepts of Japanese beauty. For example, this KURENAI (SPB135J1) has a vibrant red color inspired by lipstick and crimson flower petals. The finishing coating process is repeated five or six times. This complex process results in a shaded red with depth and complexity that captures a uniquely Japanese aesthetic sense.
Sasaki: The pattern on the dial's surface is inspired by origami, the Japanese art of paper folding. The strap is made of crocodile leather polished with agates to give it a glossy texture. Its color theme is also expressed through the different color tones applied for the outer and inner side of the strap.
Tanaka: During the watches development phase, we held workshops with various departments and widely solicited ideas through a competition held within the company.
Sasaki: It was interesting to see many other appealing design ideas proposed.
Tanaka: That's true. The original idea on which this design was based drew many votes from the departments, with positive comments on its graceful and appealing design. I think the straight, clean-cut surface design and bold dial graphics were considered graceful. The multi-faceted bezel also shows the Lukia brilliance we aim to achieve.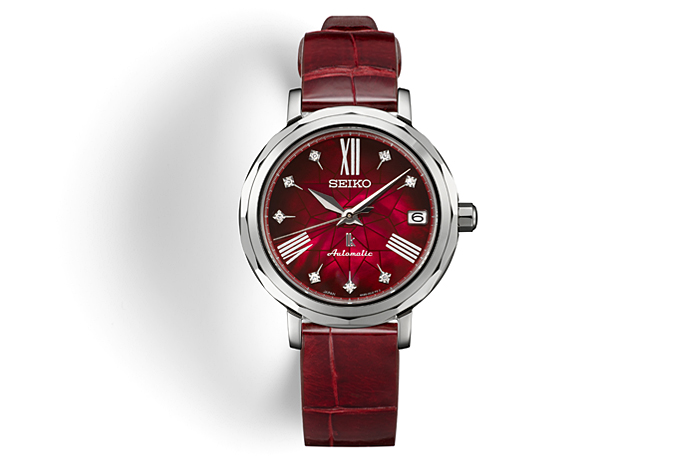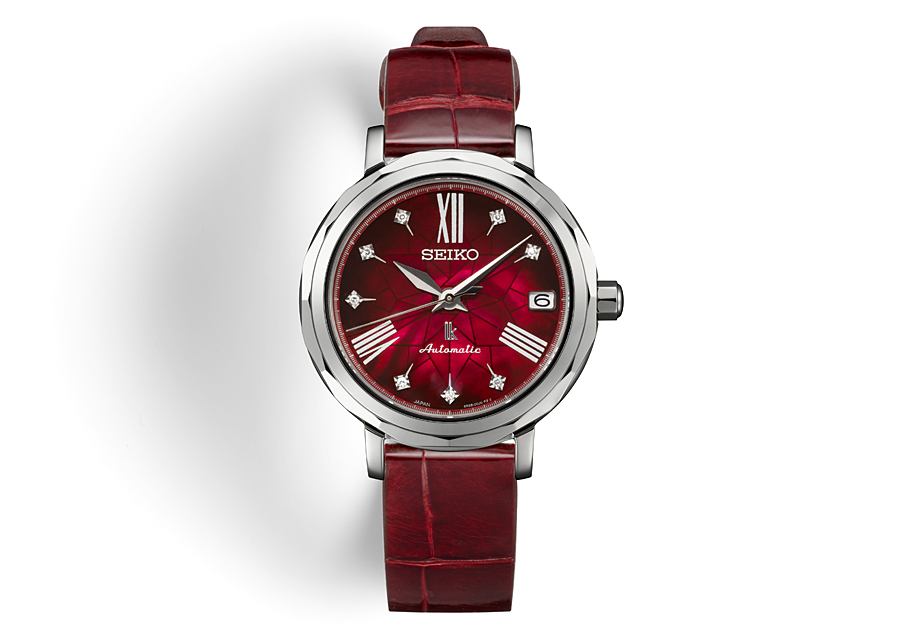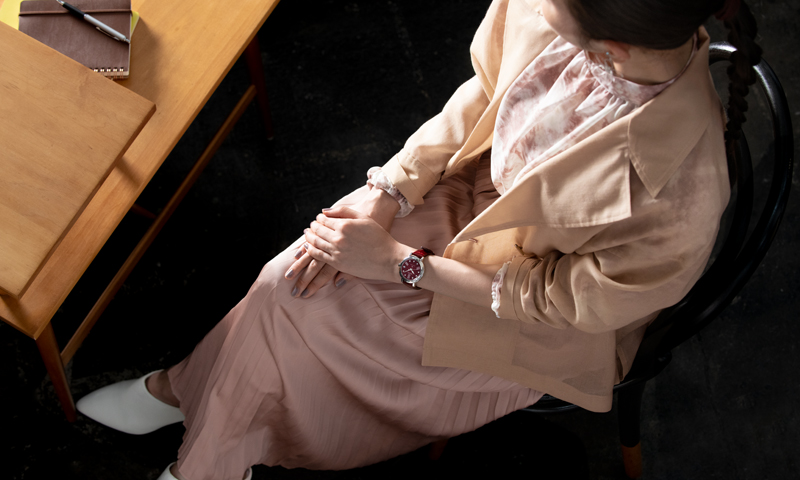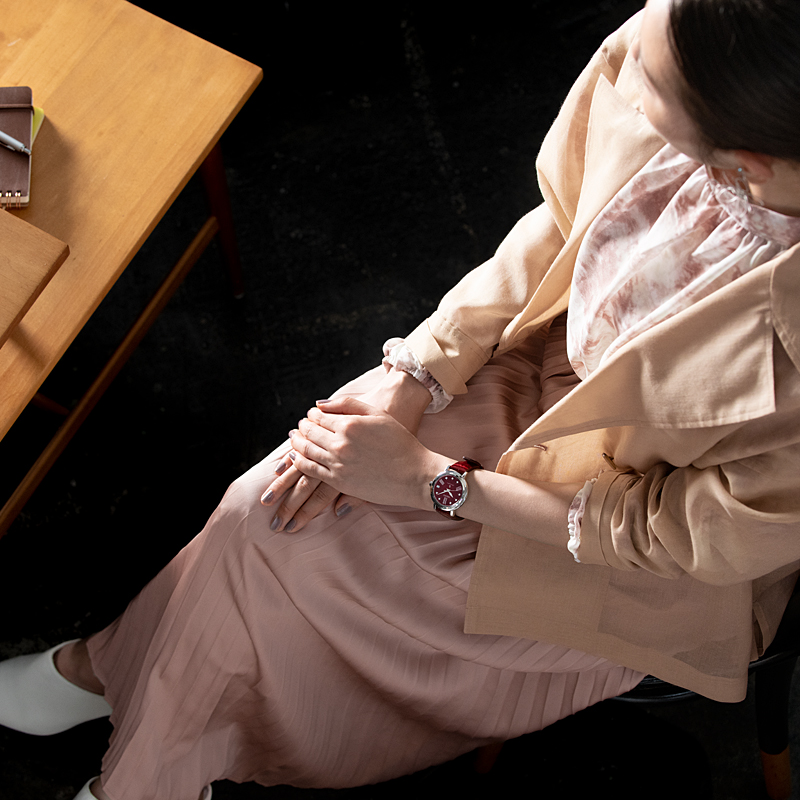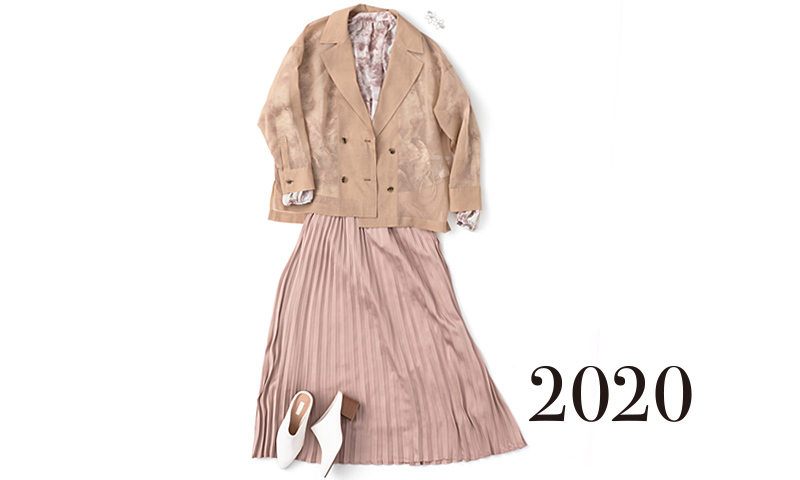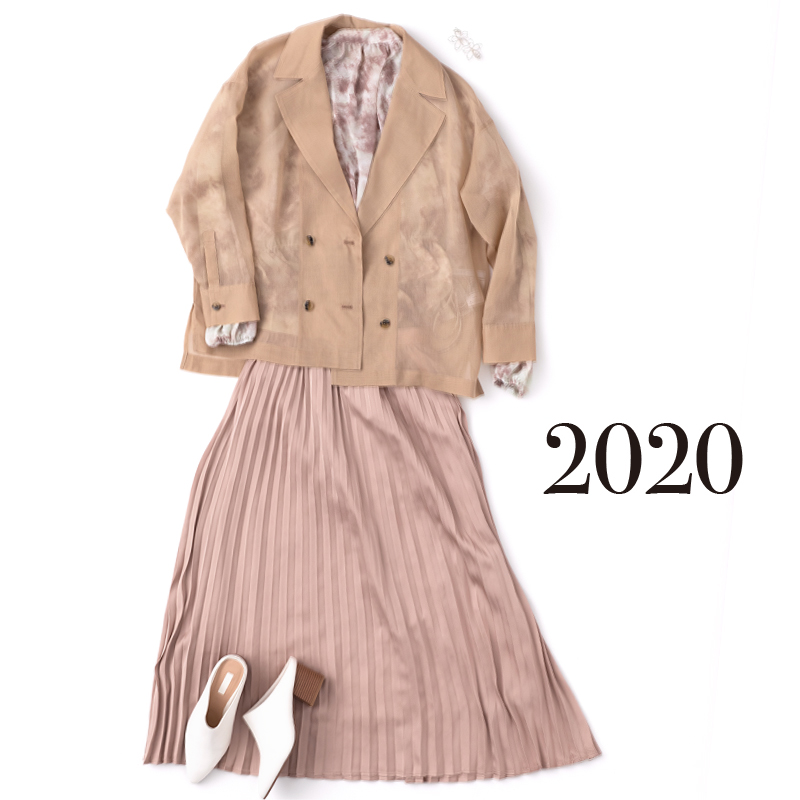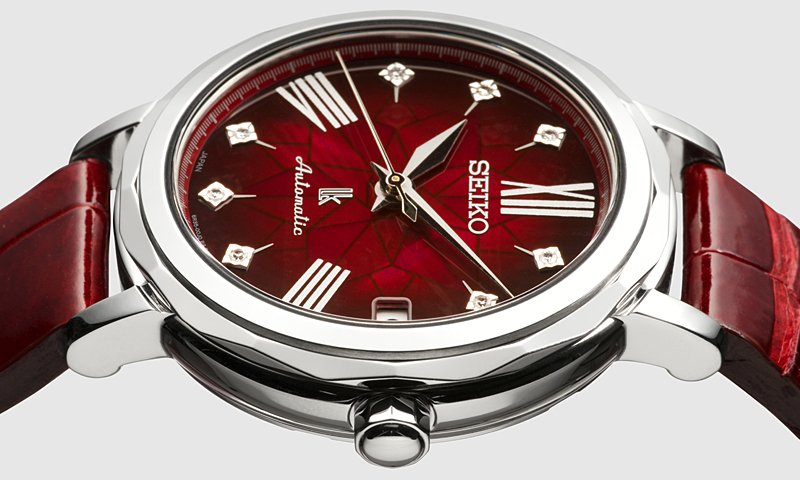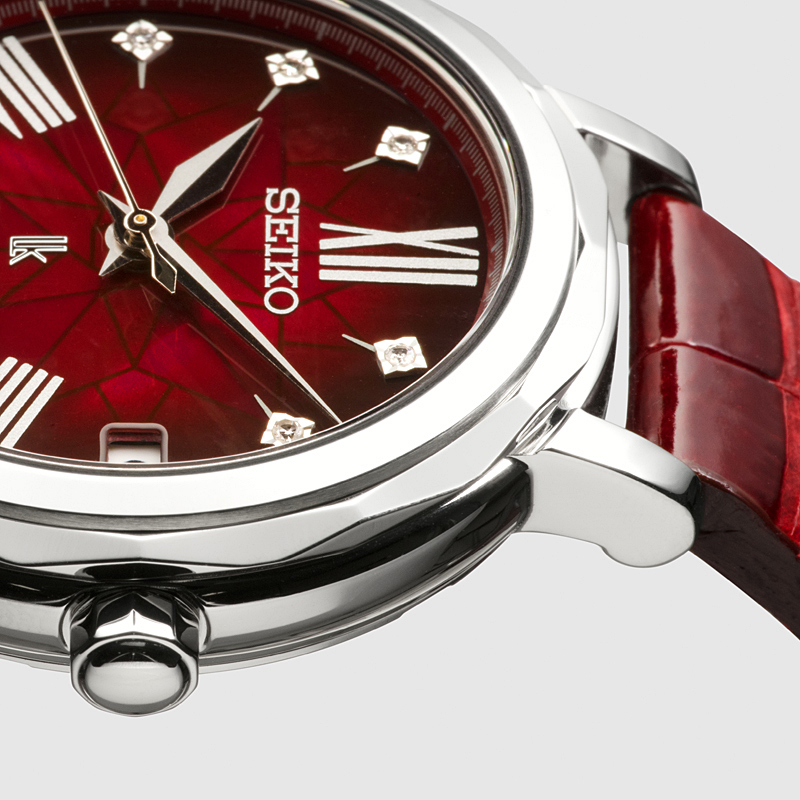 Lukia's DNA and the future of Lukia.
Sasaki: The design of the mechanical Lukia is very much in line with Lukia's DNA. The red of the dial is also the Lukia collection's color.
Tanaka: Design elements such as the surface structure of the bezel embellishment and the diamond settings were considered carefully by the design team to ensure that this watch embodies the brilliance that Lukia values. Of course, Lukia's pursuit of brilliance will continue in the future.
Sasaki: Because the brand has been around for 25 years, Lukia is well known to many generations. But we mustn't stop there. We need to keep on offering new values from Lukia to new watch wearers.
Tanaka: This is an era in which "living your life your own way" is greatly valued. It's our job to create designs that, among so many watches, will make people think, "I love this Lukia! This Lukia looks great on me!"
Sasaki: I also think that when people involved in its planning and design enjoy creating the products, that excitement is transmitted to the wearer. That's why I want to have that positive mindset when creating attractive Lukia watches.
Tanaka: Lukia is a brand that is close to the mindset of women of its time. But we don't just want to stay close to them; we want to continue to incorporate forward-thinking designs that excites women.