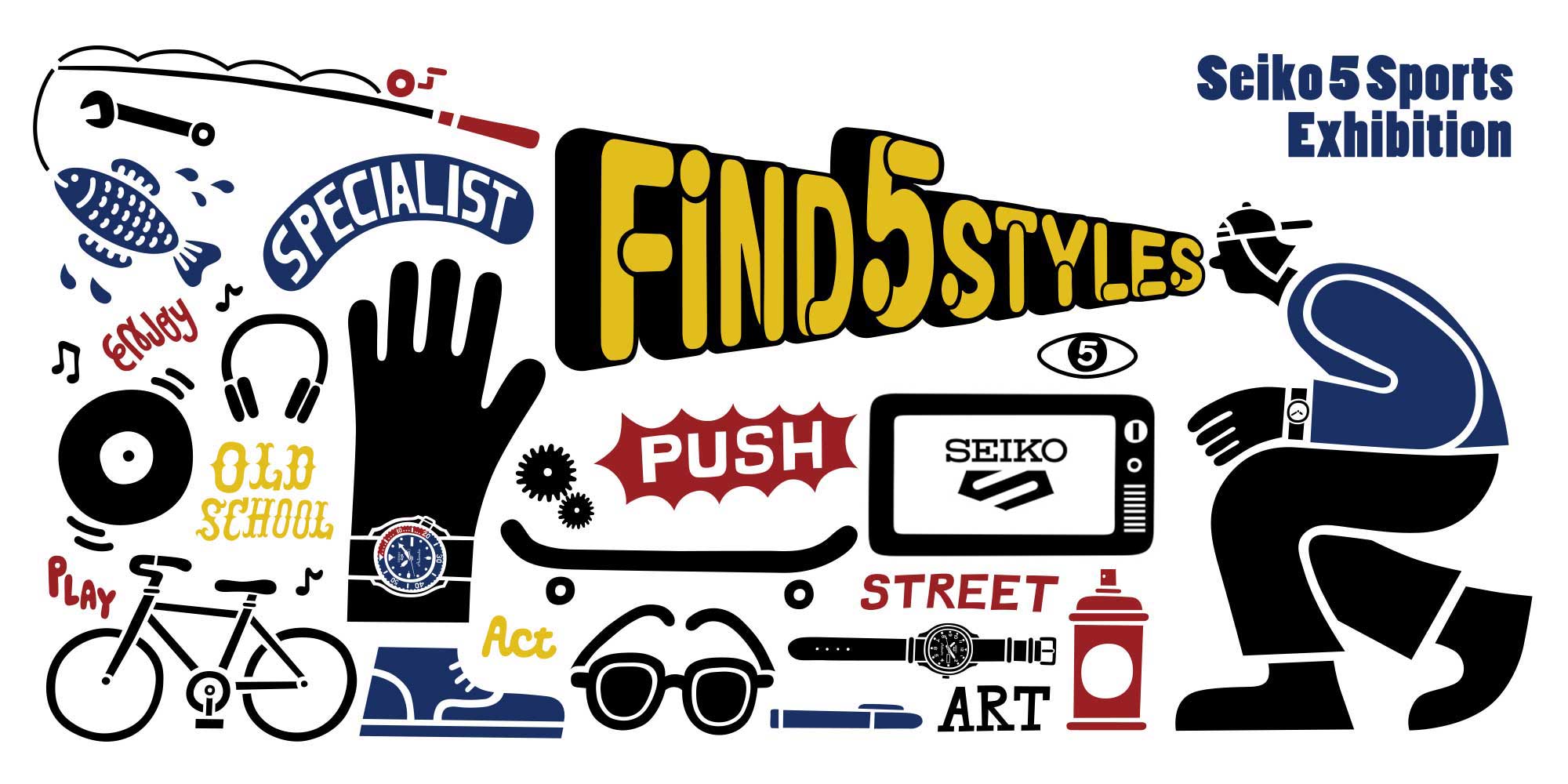 Seiko is pleased to present the Seiko 5 Sports Exhibition Find 5 Styles: Find your own style, from July 7 to September 24, 2023, at Seiko Seed.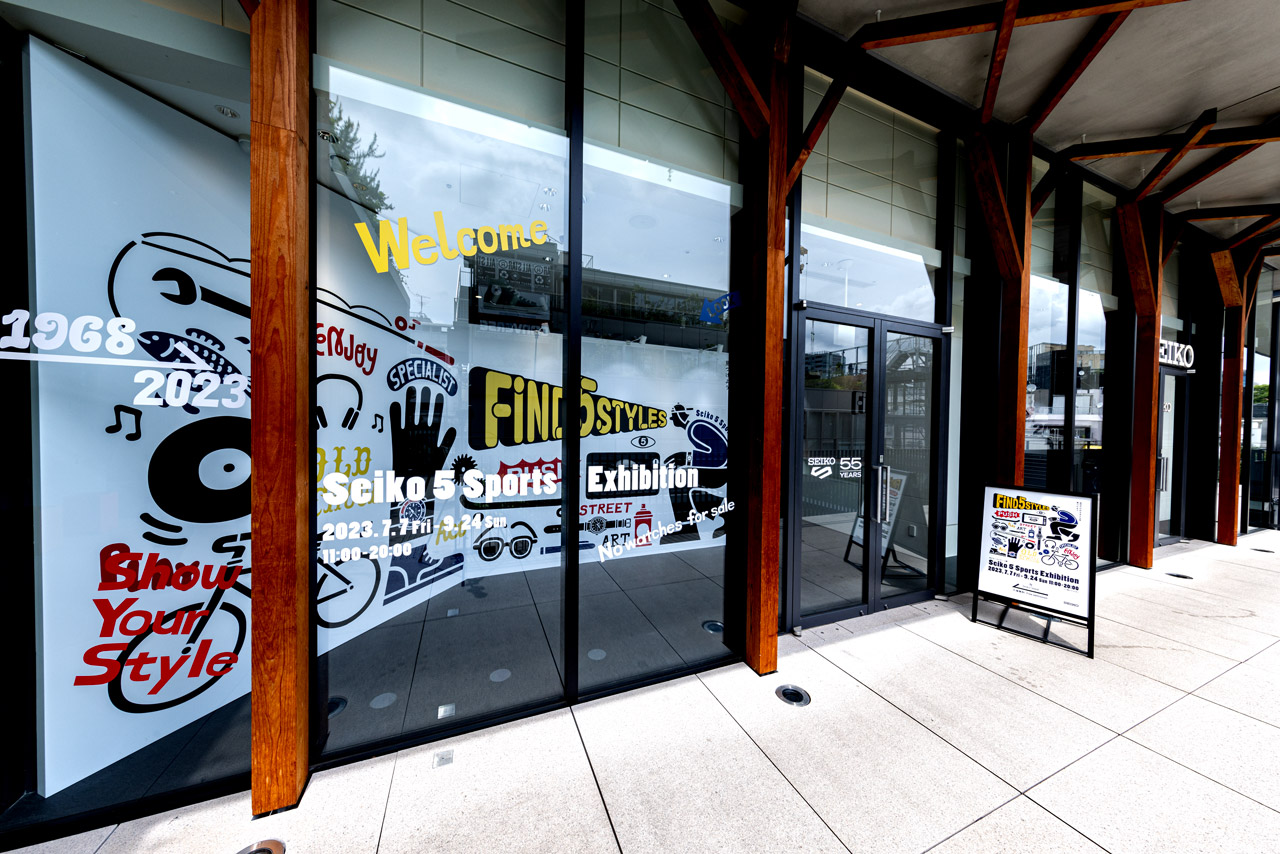 The exhibition showcases the history, culture, and aesthetic of Seiko's mechanical watch collection, Seiko 5 Sports.
This year, Seiko 5 Sports celebrates its 55th anniversary. An interactive exhibition commemorates this special year with various areas designed for visitors to "Find" their own style and experience the worldview of the collection. Alongside exhibits showcasing the design and functionality of Seiko 5 Sports and a series of valuable historical models, visitors can get a close-up look at an astounding display of 145 models created since the collection's rebranding in 2019, as well as a rich assortment of documents dating back to 1968.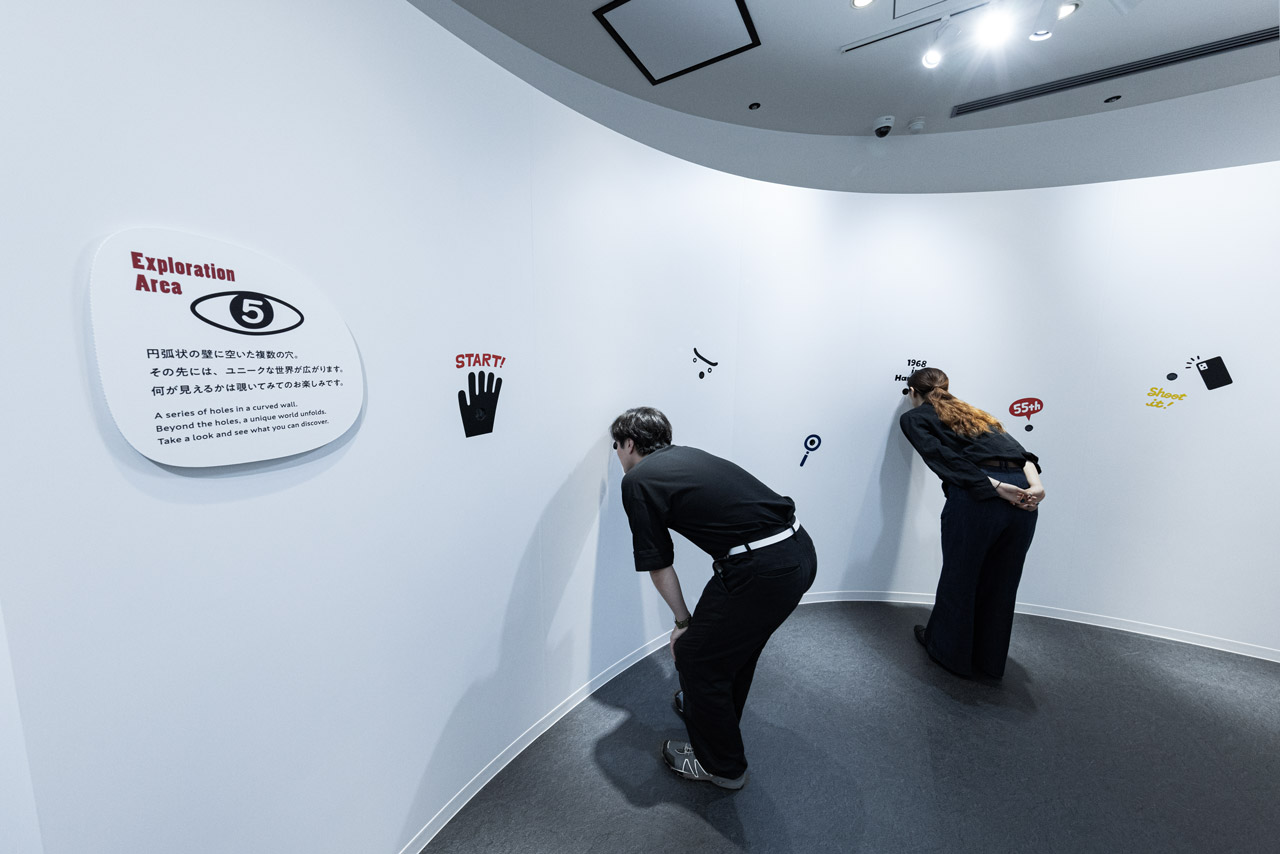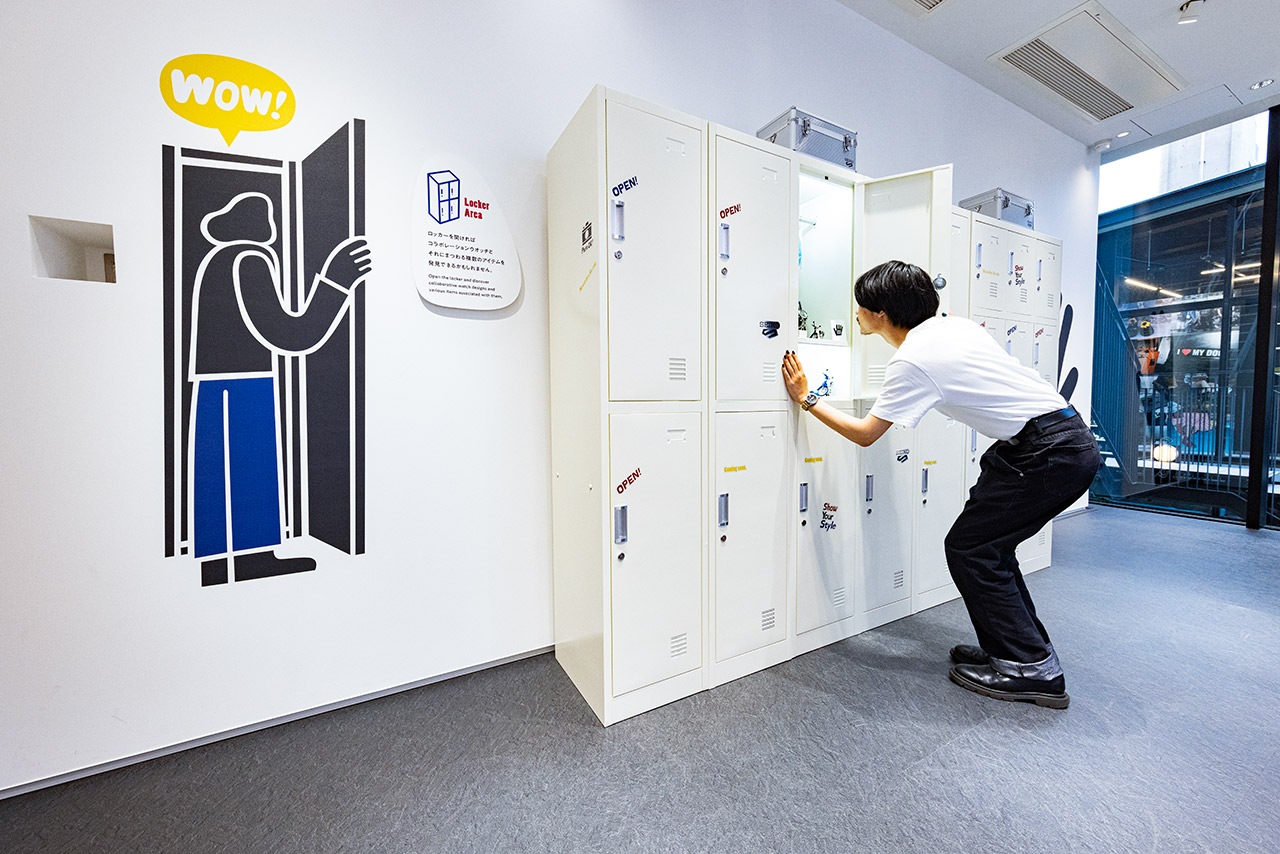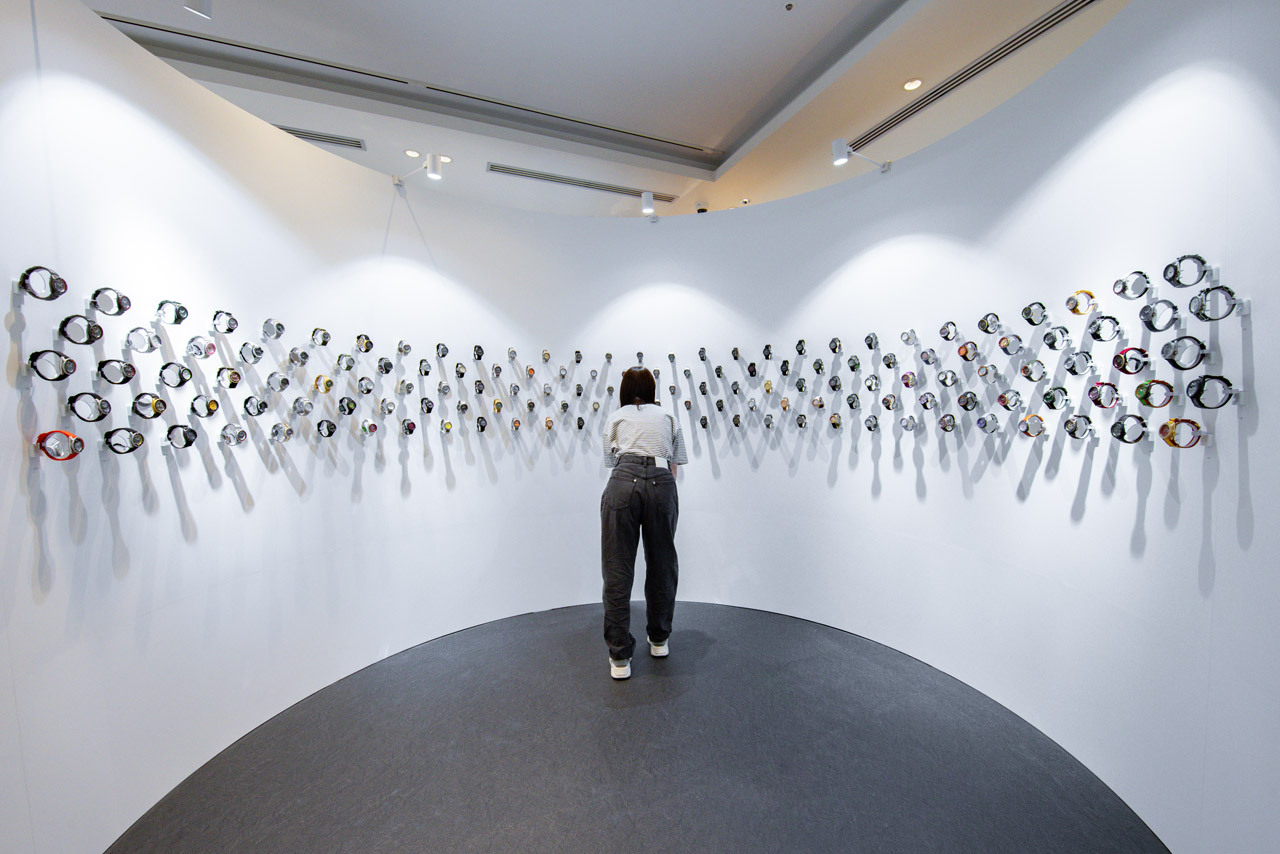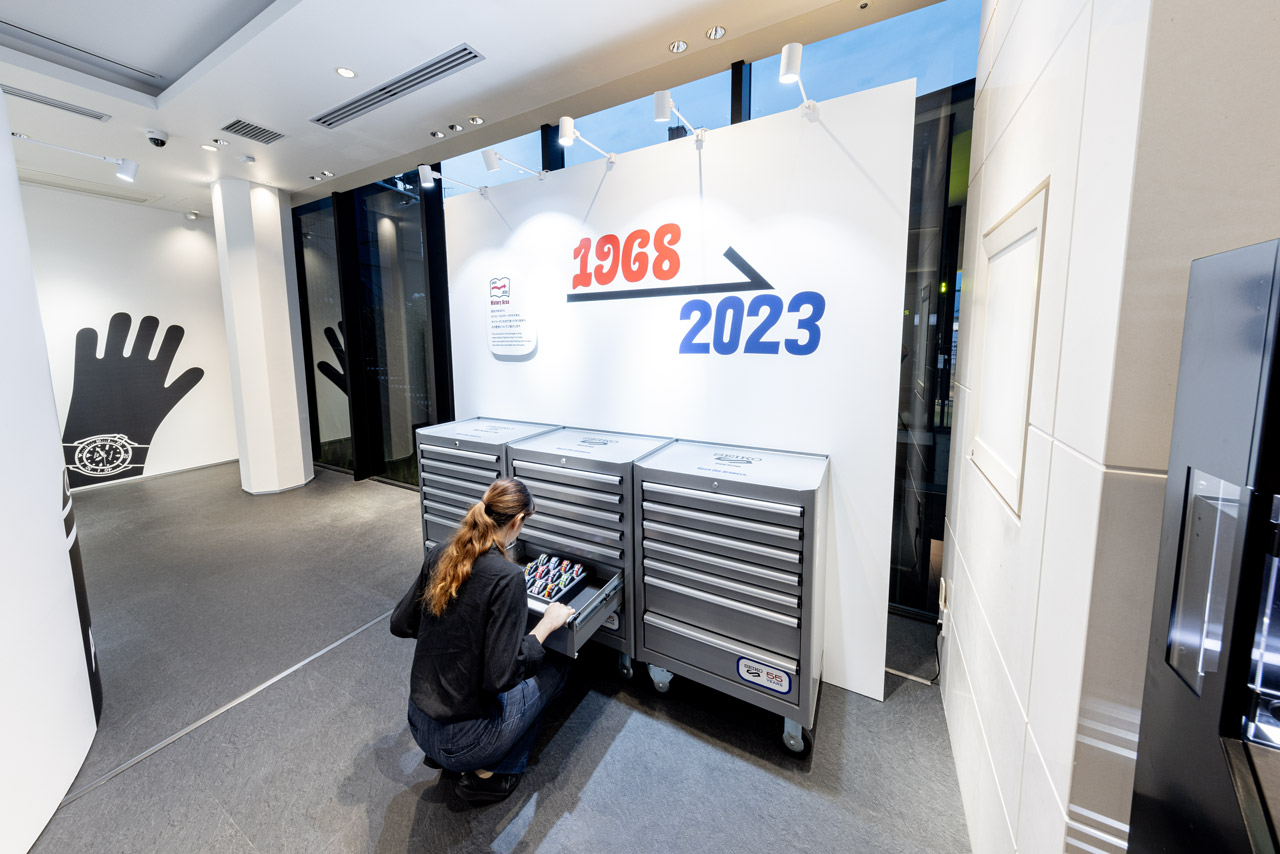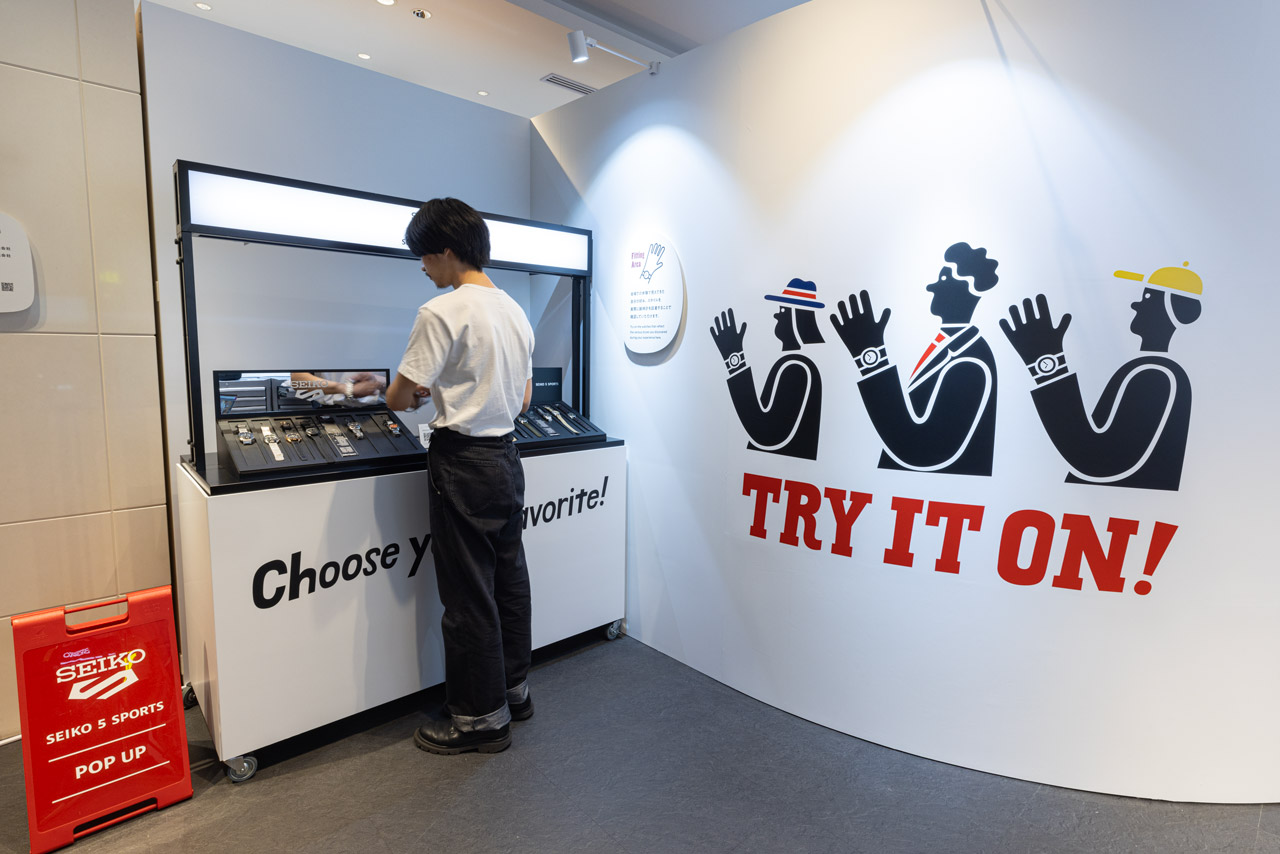 What is Seiko 5 Sports?
Seiko 5 Sports was introduced in 1968 to meet the needs of the growing number of sports enthusiasts who required a watch with functions suitable for both sports and leisure. It gained popularity among young individuals worldwide. Since then, Seiko 5 Sports has consistently created iconic designs that resonate with each era, with many models that have been given affectionate nicknames by their fans.
The "5" in Seiko 5 Sports represented the "5 features" that were considered cutting-edge at the time: automatic movement, water resistance, the integrated day and date window at the 3 o'clock position, the crown at the 4 o'clock position, and a highly durable case and bracelet/strap. Starting from 2019, a new design concept was established under the theme "Show Your Style," embracing "Sports, Suits, Specialist, Street, Sense" as the five styles that reflect the diverse values of contemporary society. This innovative design concept breathed new life into Seiko 5 Sports. Since then, the collection has consistently introduced and delivered models that defy established frameworks and classifications.
All watches in the Seiko 5 Sports collection are mechanical timepieces that operate entirely without electricity. The precision of these mechanical watch mechanisms is a remarkable feature, showcasing the culmination of Seiko's technological expertise accumulated over 140 years of history.
Find your style through five interactive exhibits.
This exhibition is divided into five interactive areas inspired by Seiko 5 Sports.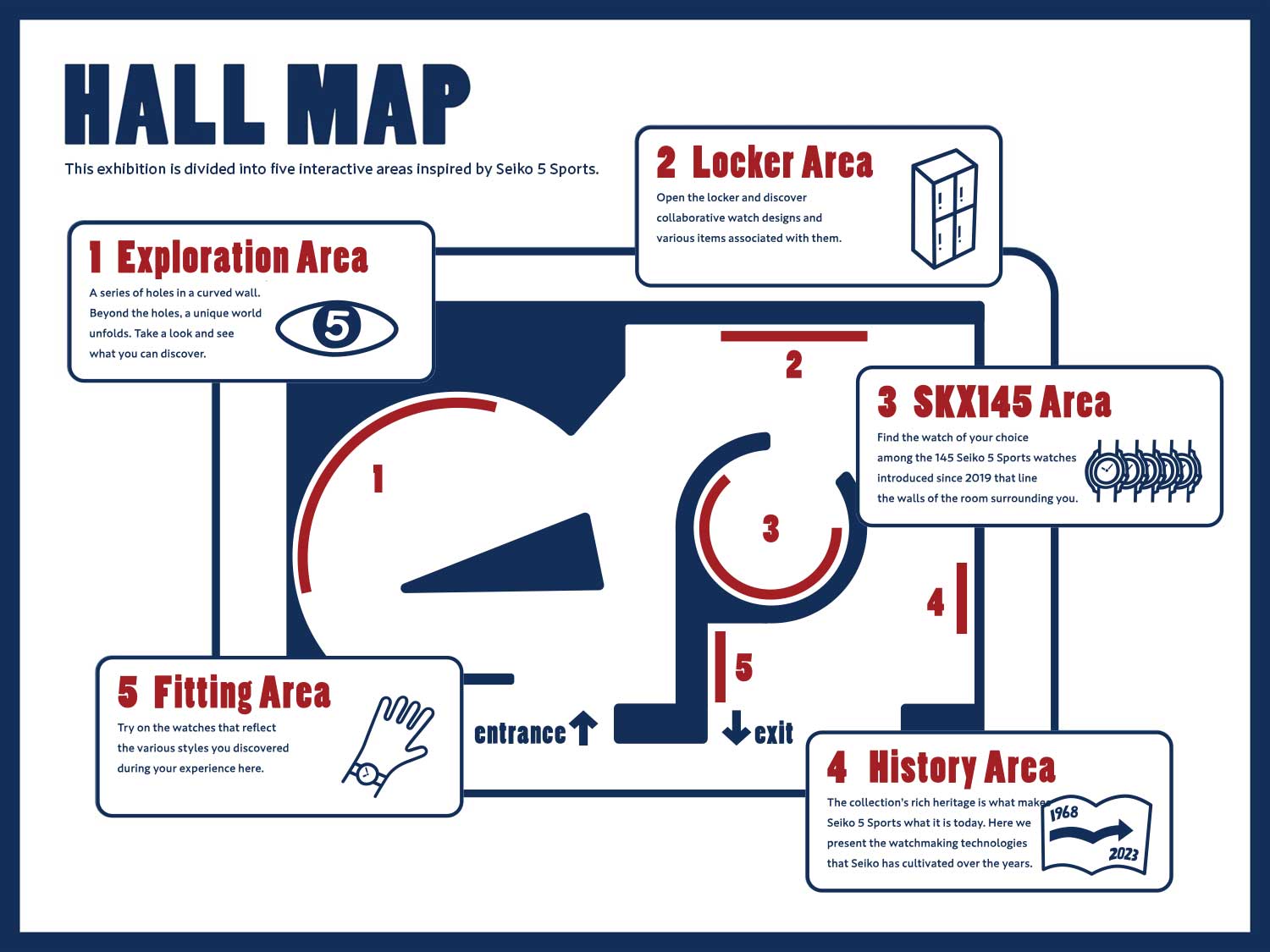 1. Exploration Area
A series of holes in a curved wall. Beyond the holes, a unique world unfolds.
Take a look and see what you can discover.
2. Locker Area
Open the locker and discover collaborative watch designs and various items associated with them.
3. SKX145 Area
Find the watch of your choice among the 145 Seiko 5 Sports watches introduced since 2019 that line the walls of the room surrounding you.
4. History Area

The collection's rich heritage is what makes Seiko 5 Sports what it is today.
Here we present the watchmaking technologies that Seiko has cultivated over the years.
5. Fitting Area
Try on the watches that reflect the various styles you discovered during your experience here.
Illustrations featured in the exhibition are produced by Stomachache.
Stomachache. is an artistic duo composed of sisters Nobue and Tomoe Miyazaki. Together, they specialize in creating street-style artwork across various media and areas such as fashion, culture, zines, and sculpture.
Exhibition Outline Seiko 5 Sports Exhibition Find 5 Styles: Find your own style
Date & Time
July 7, 2023 – September 24, 2023
11:00 a.m. – 8:00 p.m.(Admission until 7:45 p.m.*)
No closed days
Venue
Seiko Seed
1-14-30 Jingumae, Shibuya-ku, Tokyo 150-0001 WITH HARAJUKU 1F
Tel: 03-6271-5061
Sponsored by
Seiko Watch Corporation
Admission
Free
Special website
https://www.seiko-seed.com/find5styles/en.html
* The content of the exhibition is subject to change without notice.