An original setting method for the ultimate jewelry.
This Credor (GTTE578) has an inlaid diamond using a special method called "celeste setting." "Celeste" means "blue sky" in Latin. As the name implies, the diamonds have an overwhelming presence, and look as if they are floating above the body of the watch.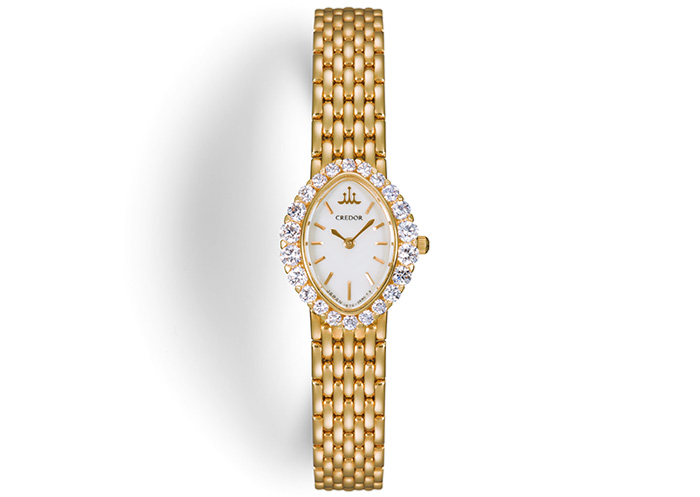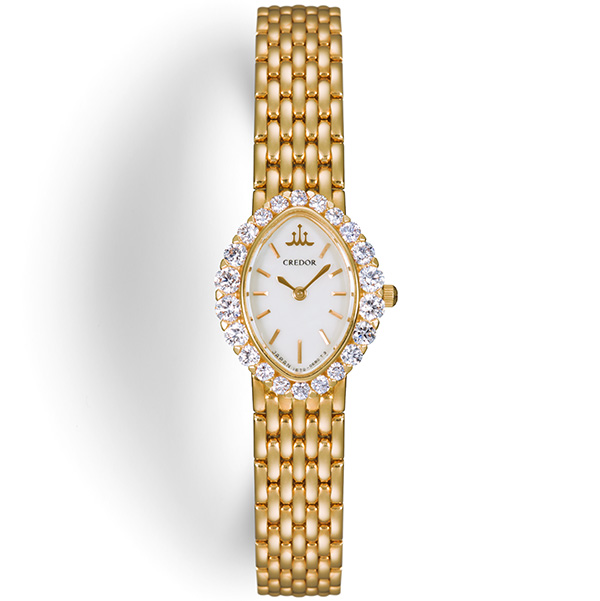 In this case the designer was aiming at making the diamond sparkle to the maximum. To do this, the designer thought she might be able to bring in the light not only from the upper surface of the diamond referred to as the "table," but from the sides and bottom facets as well. The diamonds, receiving light from various angles, sparkles strongly, enchanting us all. Seiko came up with this "celeste setting" on its own. It can well be said that this setting maximizes the sparkle of the diamonds and lets the individual shapes stand out clearly.
For the celeste setting only 18 karat gold can be used to hold the gemstones. Later, however, Seiko developed a new setting method, and now this kind of jewelry setting can be used with stainless steel materials.
Designs that allow the diamond surfaces to sparkle.
On the other hand, there are also products using diamonds that do not use them for their jewelry-like extravagance. This Grand Seiko (STGF291), using the earlier mentioned simple "engraved setting," has diamonds mounted around the watch's periphery, the angles of which are precisely set. This does not show off the presence of each individual diamond, but rather was designed with the concept of displaying the aggregate mass of gemstones as a single "surface."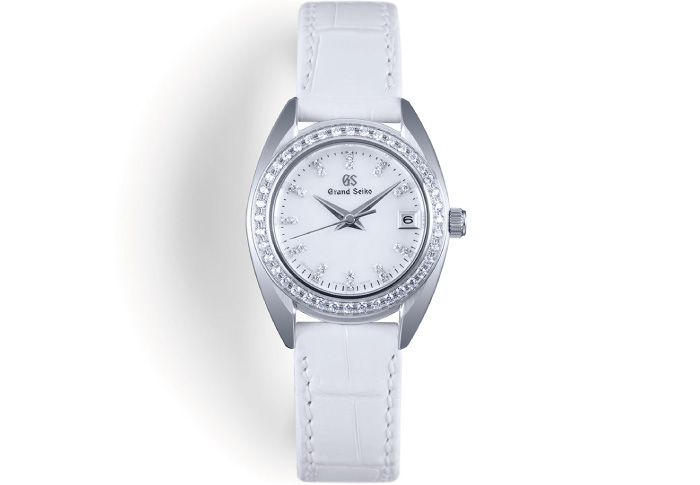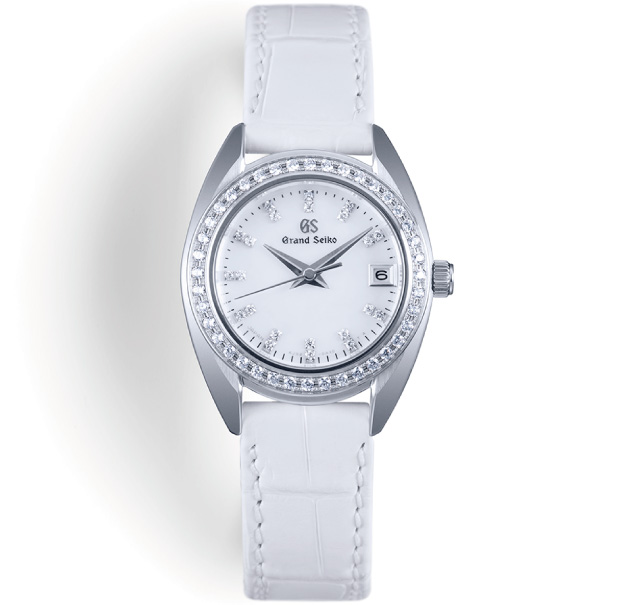 We do not set out to design jewelry watches as such. Our thinking is that first there is the fundamental essence of designing a new watch, and as one factor in that design is the texture of this watch, and this aspect involves the use of gemstones. As in the celeste setting, this is not only about making the individual diamonds sparkle, but like this Grand Seiko, there are cases where the presence of the gems do not have to be overly emphasized. This is perhaps what you might call a rather modest "sparkle hiding a subdued intelligence."