Jet black. A darkness that has absorbed all light.
This is the Presage with a black dial (SARX057). Black dial watches boast grassroots popularity among men, and Seiko sells a wide range of different brands of watches with black dials. However, the black used in this watch dial is perhaps a bit more distinguished. Watches, including those from other manufacturers, that have used this kind of overpowering black color up to now are quite rare.
Within the company this color is known as "jet black," but this "jet" is not in reference to a jet airplane. It refers to a tree that has been fossilized into something like coal. Applying a dry, matte paint, that has no luster whatsoever, to the brass plate that forms the base of the dial results in a black color that totally absorbs all light.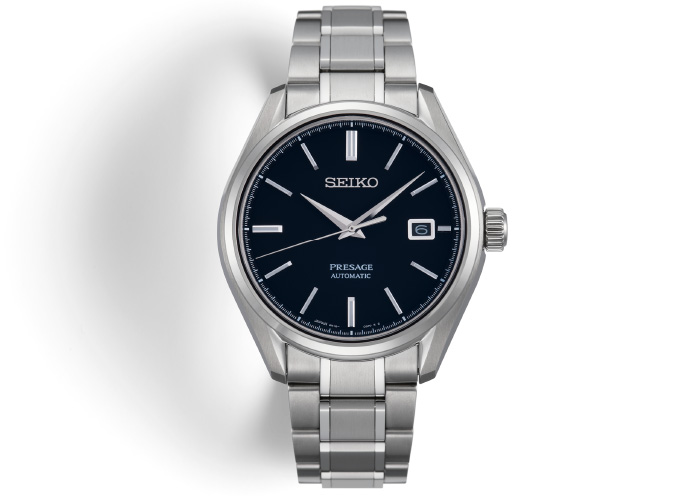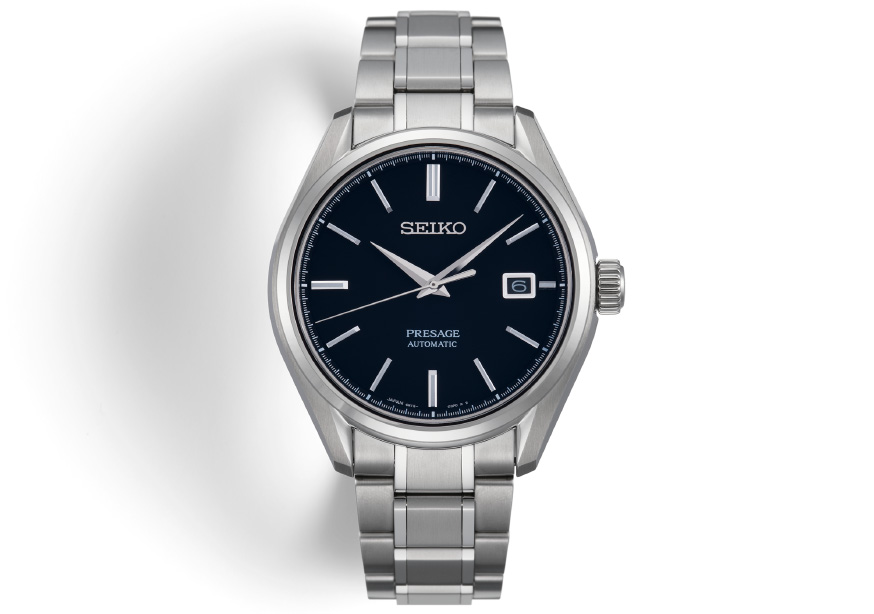 Most of the standard dials used in aircraft instruments are black. To guarantee visibility even under the harshest conditions, great care is taken to ensure that visibility is not hampered by reflected sunlight. Among watch dials, too, black dials are the mainstream trend for the sportier watches. This extreme design was born from the designers' strong desire for this pure black color, "jet black."
Like the walls in an anechoic room in a sound studio, if you magnify the finished surface you will see that it is jagged, capturing all light somewhat like a black hole. However, once the top surface becomes scratched, it will no longer be of any use. This makes it very hard to handle and is a major challenge to the staff at the manufacturing site.
There exists what is called a white ink that was developed specifically for use with this jet black color. Ordinary white ink has low viscosity and if used for printing on jet black, it tends to run and blur. For this reason, a special ink with high viscosity was developed. An absolute black coupled with an equally ultimate white, this is the combination that has produced an optimum jet black effect.
Pondering over how to make our black even blacker.
Even beyond this, to make our jet black even more prominent, we decided to employ a special glass to cover the dial. A proprietary coating called a "double-sided super-clear coating" was applied to both sides of the glass to create a sapphire glass that enables reflection to be reduced by over 99%, thereby making the visibility of the dial one rank higher.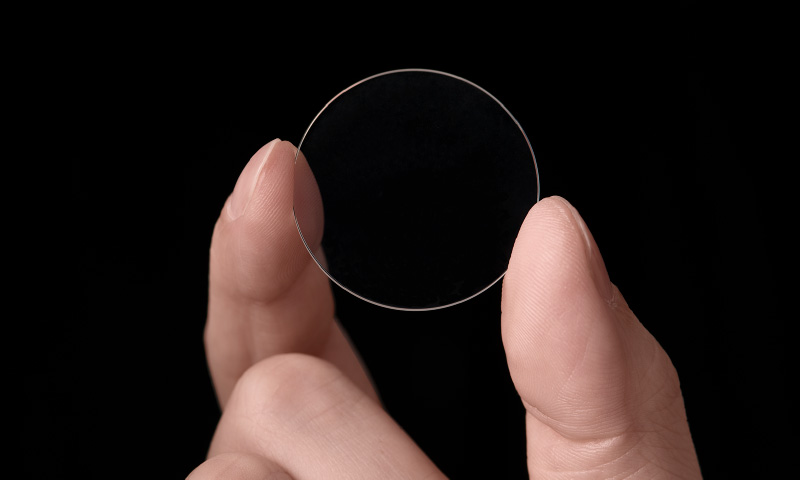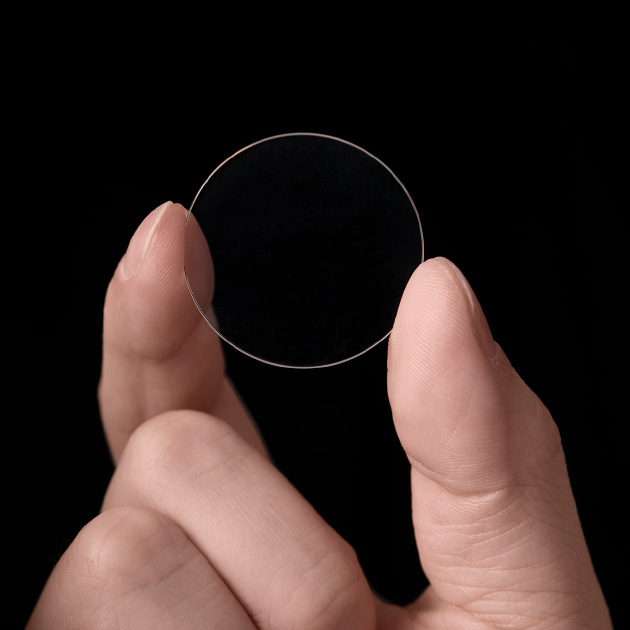 Using this glass makes the blackness of the "jet black" stand out even more. Neither the glass nor the dial has any reflection. It's almost as if there is no glass at all. A truly formidable visibility has been realized. Light reflection, after all, is one of the biggest enemies of good visibility.
Watches, unlike cars, for instance, are often purchased after first holding them in your hand in the store and comparing them to the products of other makers. When you were examining the actual product and comparing it to others in this way, wouldn't it be only natural to pick the one that seems the most overwhelmingly black from among the many black watches? As a result of the great deal of attention that had been paid to the feelings and needs of those customers in the shop holding the actual watch in their hand, I eventually selected this combination of jet black paint and glass with exceptional transparency.